Work with us, authorities urge dockless bike hire operators
CYCLING
21 July 2017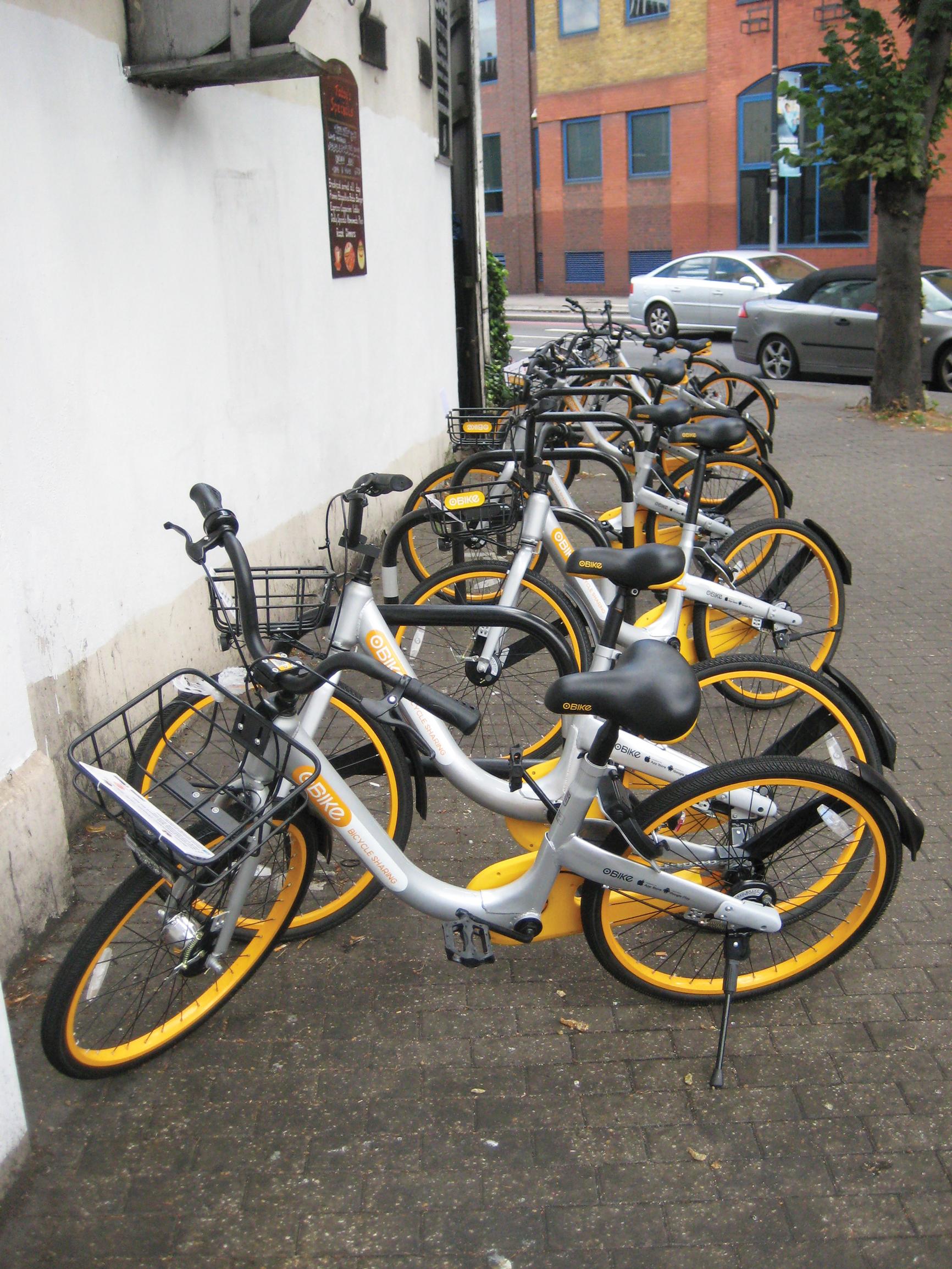 The UK's fledgling dockless bike hire industry was this week urged to work with public authorities – or risk having their bikes removed from the streets.
The warning from London's walking and cycling commissioner Will Norman and the London Borough of Hammersmith and Fulham came after thousands of bikes were delivered to the capital's streets by Singapore firm oBike.
Hammersmith and Fulham Council used Highways Act 1980 powers to slap obstruction notices on some of the bicycles, and said oBike had introduced the bikes "without any consultation".
Council leader Stephen Cowan said: "We expect companies to properly consult with us first. This launch could have been much better thought out." OBike subsequently agreed to remove its bikes from the borough.
Will Norman, London mayor Sadiq Khan's walking and cycling commissioner, said: "We'll not tolerate people bringing schemes to London without engagement. Operators must work with highway authorities to bring this to London. These schemes have real potential to make cycling more accessible for many more Londoners but it is vital that they are introduced in a way that suits our capital."
The launch of Chinese firm Mobike's trial in Manchester/
Salford (LTT 23 Jun) has been marred by vandalism. The Manchester Evening News said this week that at least 50 of the 1,000 bikes had been vandalised.
The London Borough of Ealing has just approved a one-year pilot scheme by Mobike, due to launch at the end of this month. It will initially focus on Acton with about 750 bikes. Ealing lies outside the operating area of London's Santander Cycles hire scheme.
Dockless bikes contain a GPS tracker enabling users to find a bike using an app, which also unlocks the bicycle.
Chris Cole, Ealing's transport planning service manager, told councillors: "If users continually park their bicycles in inappropriate places then Mobike can use the app to provide reminders or remove part of the user's deposit or charge extra for the hire. In persistent cases Mobike can remove offenders from the scheme altogether."
Chinese firm Ofo has launched a UK charter to promote best practice in dockless bike hire provision (LTT 07 Jul). UK operations director Joseph Seal-Driver told LTT this week: "It's important, as an industry, that we listen carefully to the legitimate concerns in the UK. That's why we're setting an example to other operators with the creation of our charter and why we work in close consultation with local authorities prior to a roll-out.
"We started with a small soft launch in Cambridge three months ago to learn what works and get feedback. This has been immensely successful and we're now in a position to increase the number of bikes in Cambridge and roll-out in more cities and towns in the UK. Our data shows that our bikes in Cambridge are used an average of two-three times each day."