Bikehangar boost for Waltham Forest
Bike Parking
18 September 2021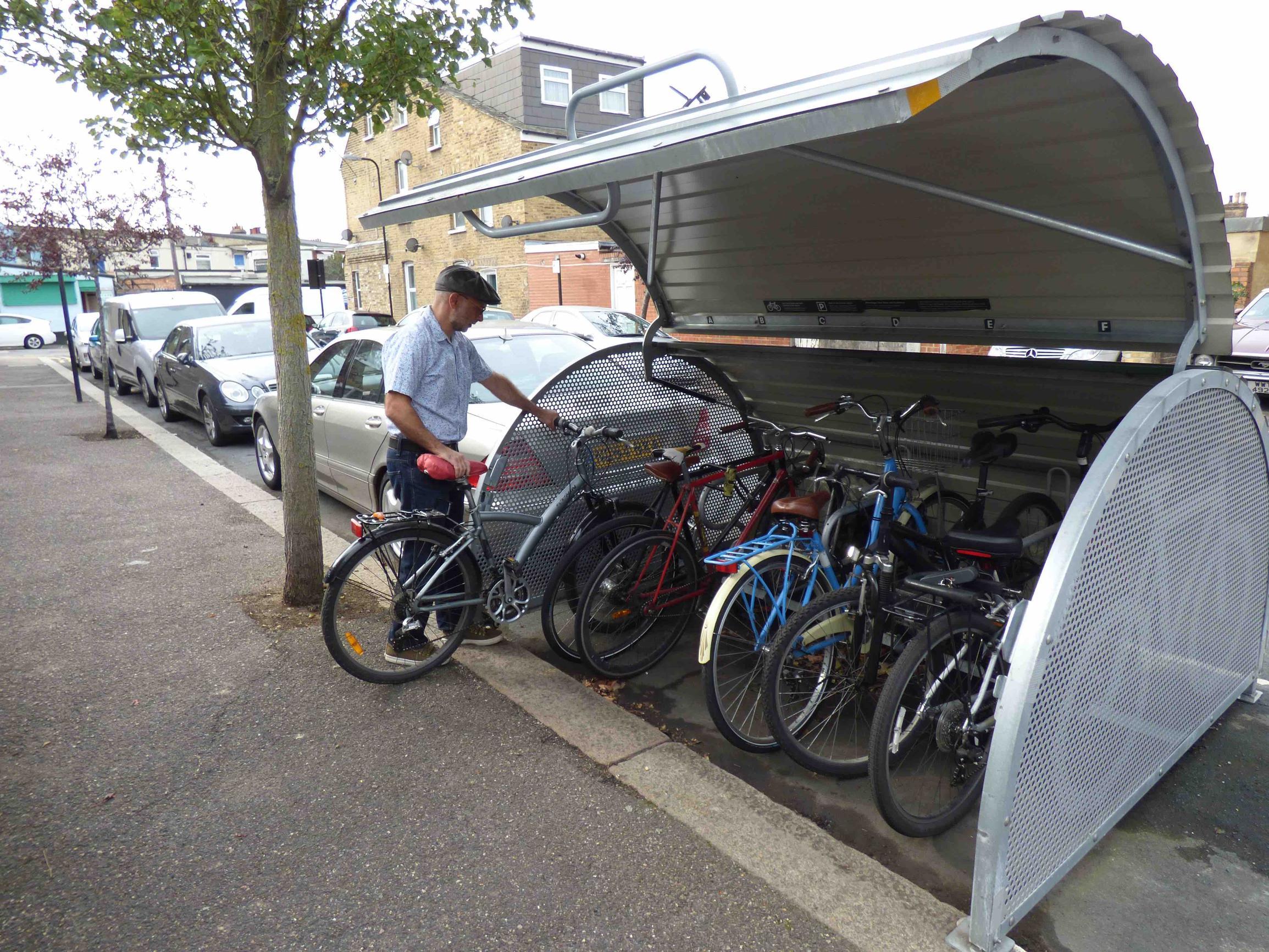 Another 42 Bikehangars are to be installed in the London Borough of Waltham Forest this autumn, taking the total to 593.
The first units were installed in 2015 as part of the council's Mini Holland programme to make the borough more cyclist and pedestrian-friendly. Each Bikehangar, which can store six cycles, is 2.5 metres in length, taking up half a car parking space.
The Bikehangars, operated by the council in partnership with Cyclehoop, are funded through a range of programmes by Transport for London and the council's Community Infrastructure Levy.
Waltham Forest uses a set of criteria to decide where to install new Bikehangars. This includes: streets without cycle parking facilities; areas with high density housing populations and reduced access to front or back garden space; and areas with excessive high demand.
A council spokesman said: "Waltham Forest continues to use a priority allocation process to ensure those most in need can be considered first. A number of factors are taken into consideration including an individual's living arrangements."
Demand for Bikehangar spaces is high, with more than 3,400 people on the waiting list across the borough, said the spokesman.
"There are many instances of users of a Bikehangar confirming that owning a bike and regularly cycling would not have been possible without the use of a Bikehangar as well as users identifying that receiving access has contributed to their decision to give up owning a car," the spokesman told TransportXtra.
"Waltham Forest has taken a holistic approach to active travel facilitation and considers Bikehangars to be only part of a much wider suite of measures that as a package both encourage and facilitate people to make more sustainable travel choices.
"When considering all the available resources within the borough – behaviour change programmes, cycle parking facilities, segregated and cycling priority infrastructure delivery and promotional outreach events – there is clear evidence that such measures encourage more people to cycle more regularly."