Visualisation tool allows residents to transform their streets
26 May 2022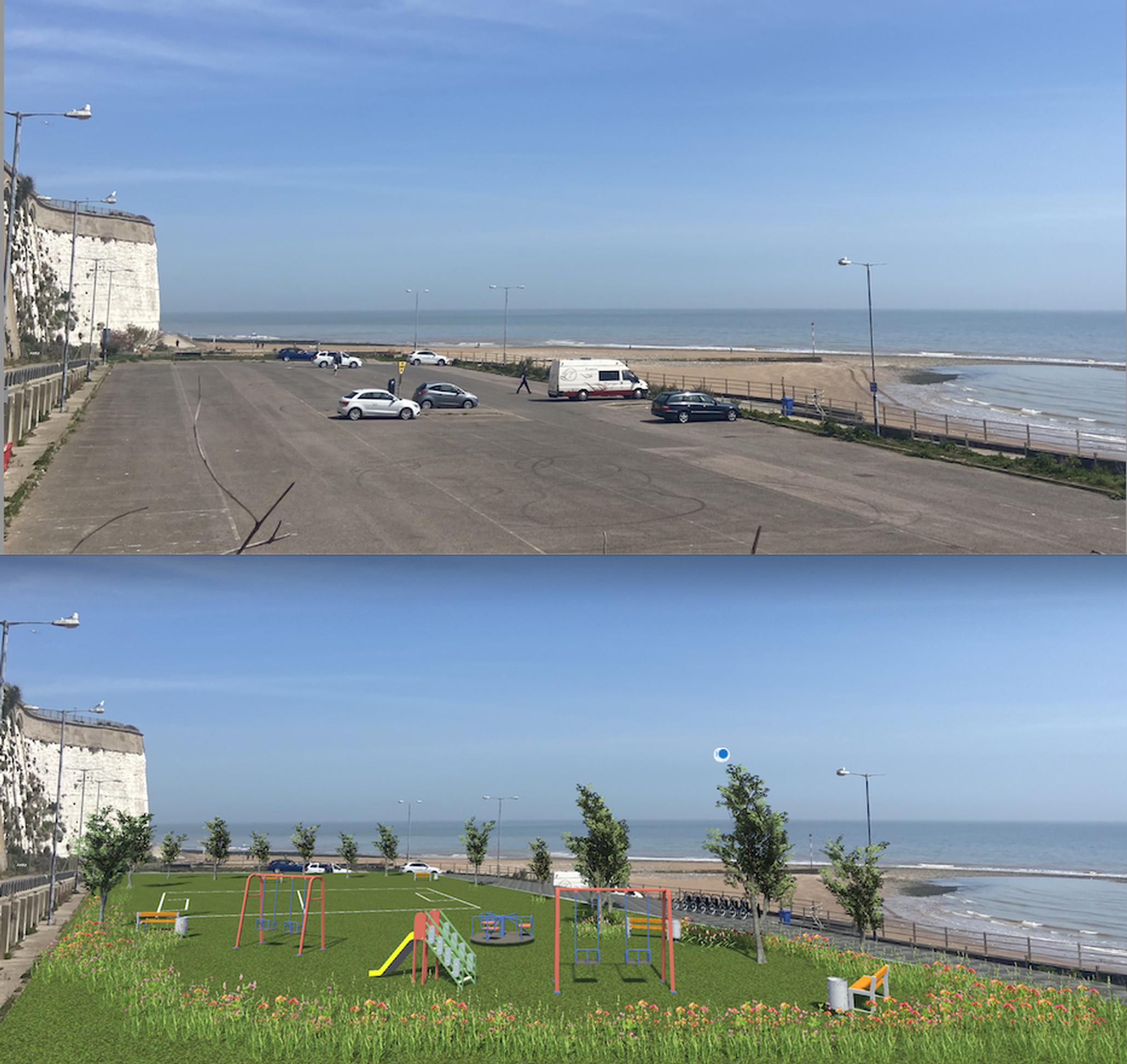 New software has been developed that allows anyone from professionals to local residents to swiftly create visualisations of how they think streets could look. Users can drag and drop a range of features – including street surfacing, kerb build-outs, trees, rain gardens, bollards, bike racks and hangars – onto an image of a street. Features are set to the correct scale to give an accurate representation of how they would look in reality.
The BetaStreets computer-generated image (CGI) design and visualisation tool is the brainchild of Jon Little and Andy Heather. They believe the tool will allow visualisation to be used more often and make design more open and inclusive, with local people able to interact with scheme developers earlier in the process.
Andy Heather is a visualisation specialist while Jon Little is specialist in active travel, liveable streets, shared and combined mobility, and the author of Waltham Forest's successful Mini-Holland bid, which paved the way for the transformation of streets in the London borough.
If cycle infrastructure is meant to be designed for eight to 80 year olds, then the process by which it is designed should be open for eight to 80 year olds as well
BetaStreets enables high quality visualisations to be created in a fraction of the time it would take using traditional design practices, says Little. "It means that anybody can have a crack at doing a visualisation quickly and cheaply. If you can turn a computer on then you can use our tool – it's that easy! If cycle infrastructure is meant to be designed for eight to 80 year olds, then the process by which it is designed should be open for eight to 80 year olds as well."
Low Traffic Neighbourhood trials introduced in recent years sometimes provoked local objections because residents were not able to envisage how the changes would look, suggests Little. "With some of these emergency schemes [implemented during the Covid pandemic] there was no sense of how it would look in reality. If you were able to show a lovely garden at the end of the street that might have offset some of the perceived downsides."
Two versions of BetaStreets are available – a licensed software version, which is available for professionals using it as a sketching tool, and a version for local authorities and consultants, to be used for community engagement.
Some of the designs created by local people are likely to be impractical, Little says. "But that's all part of the process. Councils can then hold competitions, share the best ones on Instagram, and get people to vote for their favourites. A designer can then amalgamate all the best ideas."
The tool's library of features will increasingly contain genuine rather than generic products, says Little. "This means that visualisations would be a more accurate representation of completed projects."
Good quality visualisations have already been used by the building industry for several years, Heather notes. "Developers have been presenting really high-end visualisations of walkthroughs. We haven't really done that for active travel street projects."
Visualisations created with the tool were presented on social media by the London Cycling Campaign (LCC) before the local elections earlier this month. Screenshots showed 'before' and 'after' images of streets.
Simon Munk, campaigns manager at the LCC, told LTT: "We worked with an early version of BetaStreets for our Climate Safe Streets local election campaign – it enabled enthusiastic activists without engineering backgrounds to rapidly turn their ideas for how streets could and should look into visuals they could show their councils.
"These visualisations instantly told a story of how our streets could realistically be improved, transformed – for climate, children, active travel etc.
"Groups turned out dozens of images and within a week of use, some were able to tackle complex junctions, multi-lane roads, major street transformations – with the resulting designs being credible and the images incredible. Enabling the transport industry and activists to communicate future possibilities much easier should, we hope, help build the will to turn more of these visions into reality."