Some lockdown measures to be lifted in Northern Ireland
Coronavirus: Small outdoor group meetings allowed, but no gatherings at home yet
18 May 2020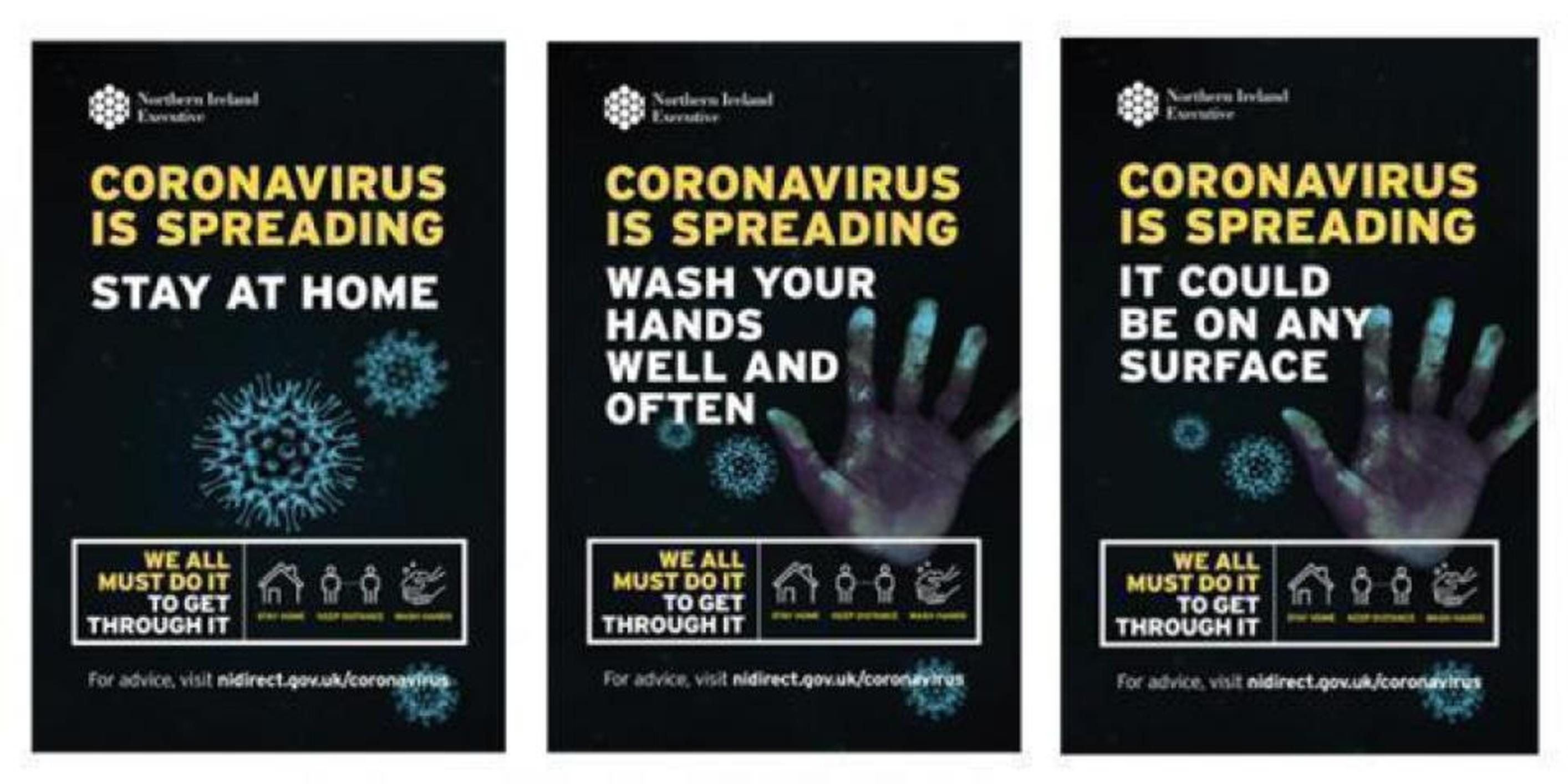 Groups of up to six people who do not share a household in Northern Ireland will be allowed to meet outdoors from Tuesday. The Northern Ireland Executive has announced a range of measures that mark a gradual easing of lockdown restrictions, so long as social distancing is followed.
Drive-in church services, drive-in cinemas and drive-in concerts will be permitted. Garden centres and recycling centres have already been allowed to reopen
Churches and places of worship can open for private prayer and some sports, such as golf and tennis, can restart.
First Minister Arlene Foster said the executive will not yet allow people to visit immediate family indoors where social distancing is possible, even though it is included in step one of the Pathway to Recovery plan.
She said while this would be disappointing for some people, she said the restriction under constant review. "We would have liked to unlock the whole of step one but, quite simply, the reason why we haven't been able to move to indoor family gatherings is because of the medical advice," said Foster.
"The relaxations we've announced have been made possible by the vast majority of you following advice. They have been hard-won freedoms and it's vital when you exercise them, it doesn't put anyone else's safety at risk."
Deputy First Minister Michelle O'Neill said as soon as the advice changed the executive would move to lift the restriction on visiting family indoors. "Bear with us," she said. The Department of Health announced six more Covid-19 related deaths in Northern Ireland, bringing the total to 482.
Restrictions start to ease in Republic
The Republic of Ireland, meanwhile, is beginning the first phase of relaxing its COVID-19 restrictions. As of 18?May, schools and college buildings can reopen to allow teachers to organise remote learning. Some outdoor public and tourism amenities, including car parks, beaches and mountain walks, have also been also able to reopen.
Construction firms can return to work, garden centres and hardware stores reopen, and farmers markets can be held.
Up to four people who are not from the same household will be allowed to meet outdoors while observing the two metres apart rule, but funerals will still be still restricted to a maximum of 10 people.
Monday has also seen the return of golf and tennis, but only in a restricted form.
However, citizens are still being advised not to make unnecessary journeys and the 5km from home travel limit continues to apply. This means that remote working will continue for nearly all those currently doing so.
The Irish government has set out a five-stage plan to relax the lockdown. Pub reopening with social distancing is part of the final stage, which is due to come into effect on 10 August.
However, if COVID-19 returns in a major way the phased relaxations may not go ahead as planned and could be reversed.