Anti-virus air filters fitted to every Brighton & Hove and Metrobus bus
01 March 2021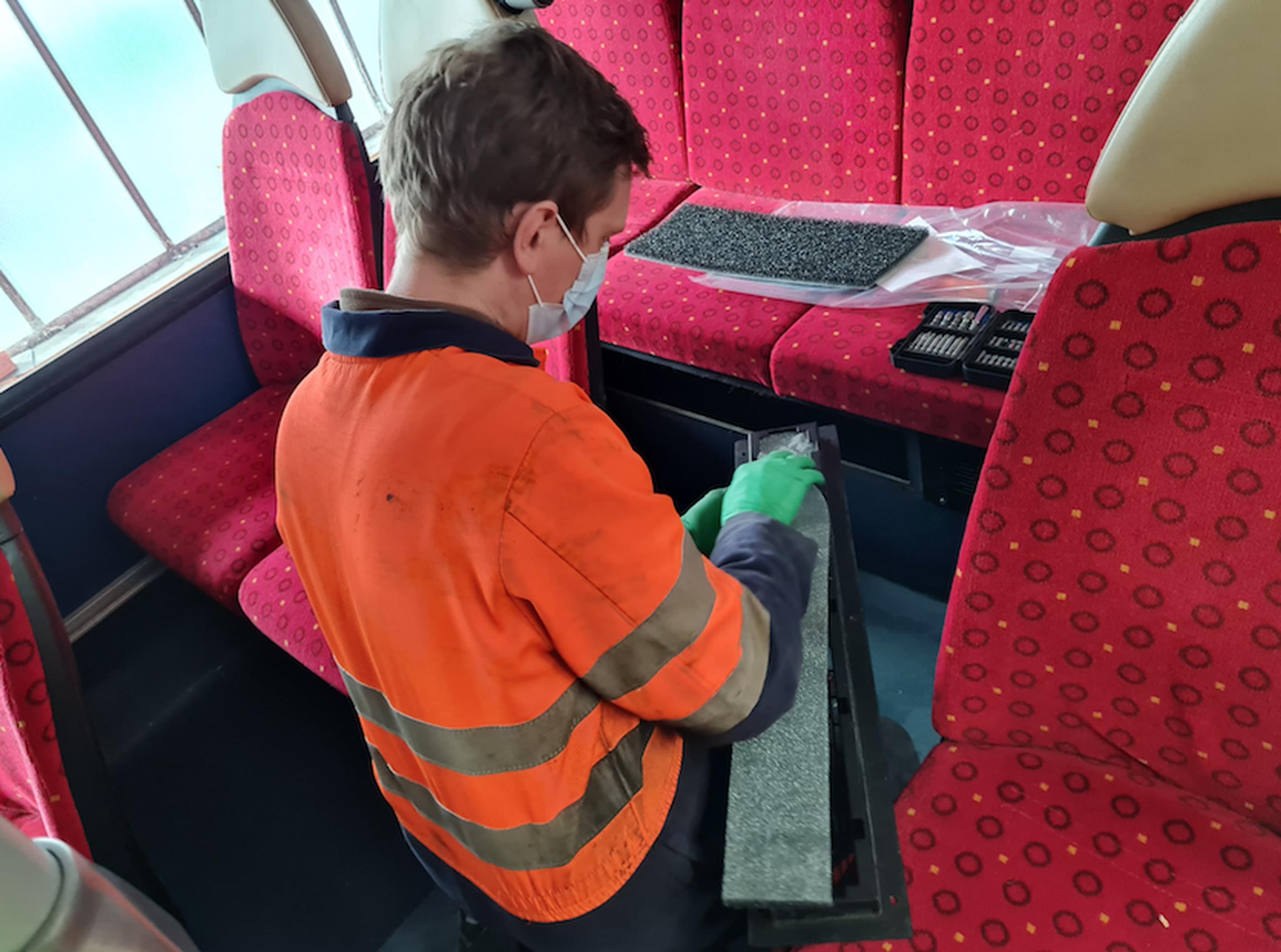 Anti-virus air filters are being fitted to every bus on the Brighton & Hove and Metrobus fleet as an added measure to further reduce the risk of Covid transmission.
The new filters have an anti-virus coating and remove 99.99% of viruses and bacteria, as air flows into both decks and the driver's cab. Air is already regularly refreshed on buses with doors opening at stops and windows open and this is an extra safety precaution.
Engineers have fitted the new air filters on every bus and converted the whole fleet of 400 buses within just one month. The filters will continue to be used as standard within the regular replacement programme.
Metrobus operates local bus services in Surrey, Kent, East & West Sussex.
Brighton & Hove and Metrobus managing director Martin Harris said: "The new filters are a welcome addition to the safety measures we already have lined up on buses to defeat the virus, alongside high cleaning standards, face coverings, social distancing, keeping windows open and paying by contactless.
"Our engineers have been working round the clock to fit these filters so that our passengers can feel even more confident that they are travelling in a clean and safe bus. A good flow of fresh air is increasingly being recognised as one of the most important protections against Covid alongside 'Hands, Face and Space' and these filters are an important step."
The PEPA-F HVAC filters were developed by Filtration Control and train builder Bombardier and capture particles in the air that might contain pathogens and virus such as COVID-19. ?The additive was tested against ISO18184 ISO20743 & SARS-COV-2.