Driver protests halt trial road closures in London boroughs
Streets
16 August 2019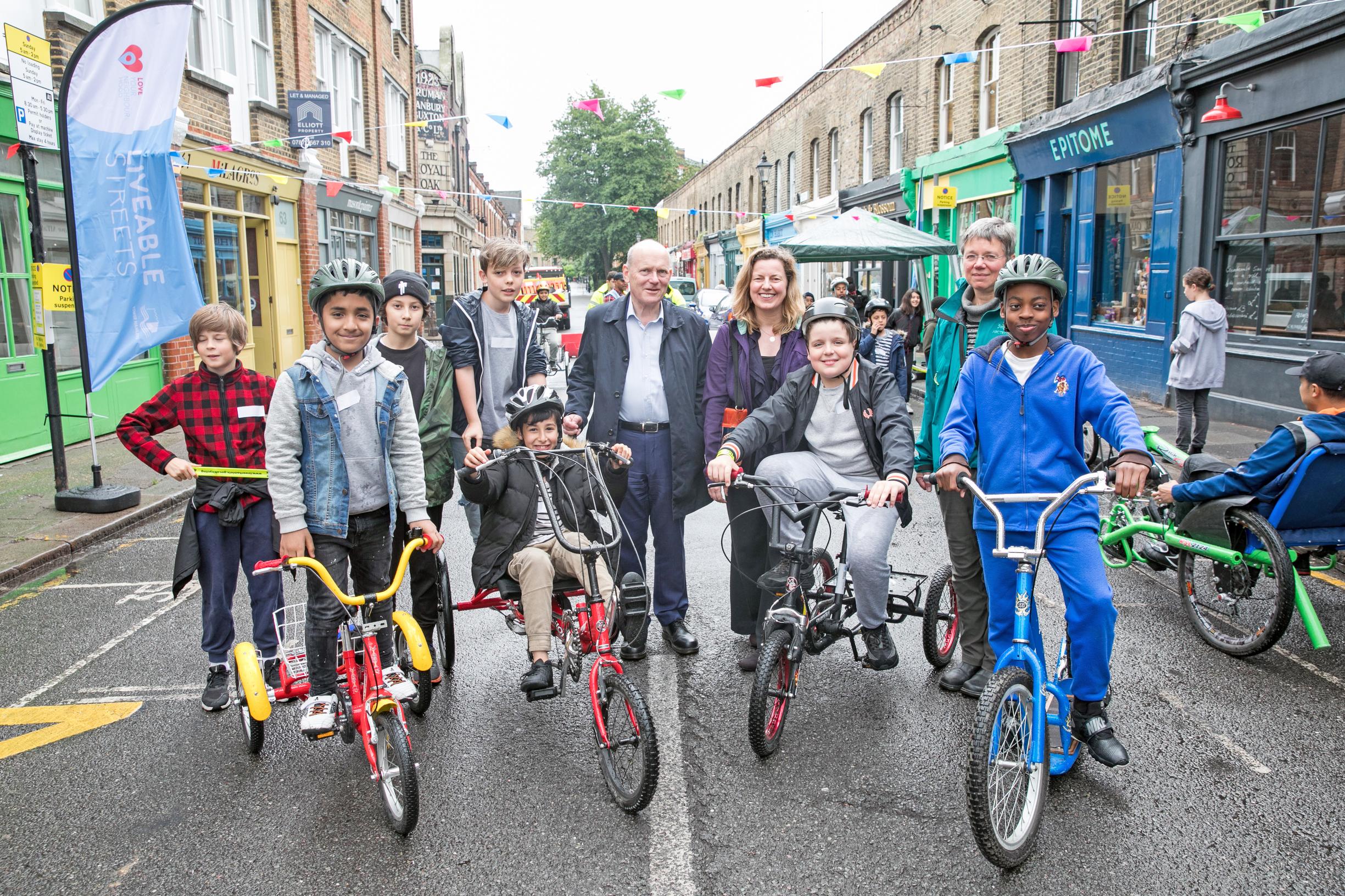 Public protests have forced two London boroughs to halt road closure trials after just one day.
Tower Hamlets cut short an eight-day trial on three roads while Newham called a stop to a six-month trial on one road.
A Tower Hamlets spokesman told LTT: "There was a small minority of people vociferously objecting to the trial and some staff on site did feel intimidated by their actions." Taxi and private hire drivers were among the objectors, he said.
The Tower Hamlets trial on Antill Road, Coborn Road and Tredegar Road formed part of the Transport for London-funded Liveable Neighbourhoods scheme to transform Bow town centre, including cutting through-traffic on some roads.
"With any traffic management scheme, it is never possible to predict vehicle movements with 100 per cent accuracy. Inconvenience to drivers is inevitable with any similar scheme but we want to mitigate the impact on residents, most of whom do not drive," the spokesman said.
"We appreciate access for businesses and vulnerable residents is important while discouraging motorists from using residential roads as rat-runs to avoid the A-roads controlled by TfL."
The council said it had been carrying out engagement across Bow since April. "We started with a blank canvas, asking people to tell us what they saw as issues about the streets in Bow.
"Many residents engaged with this process and told us they wanted to see less traffic rat-running through the area, so we drew up some ideas and put a few out to test as a trial. We also distributed leaflets to market traders, briefed schools, and held a drop-in explanatory session."
The borough will speak to residents in the coming months to co-design a revised scheme in 2020, said the spokesman.
In Newham, a borough-funded trial road closure on Browning Road railway bridge ended prematurely after local people staged a demonstration, holding up "we want justice" and "we won't be silent" placards.
Newham staged the trial as part of plans to reduce traffic volumes on local streets between Warwick Road, Browning Road and Sibley Grove. The closure was halted "pending a review based on the views of the local residents north of the bridge", said a council spokeswoman.
"Residents north of the bridge felt their views were not sufficiently considered and that's being addressed during the pause period. The scheme, which would have closed the road to all but Browning Road residents and emergency services for a trial period, will now be re-assessed."
A TfL spokeswoman told LTT: "Early engagement is vital for each Liveable Neighbourhood scheme and can involve short trials, which help boroughs understand public sentiment before consultation. These are transformative schemes, which involve reducing traffic, so it is very important that local communities are engaged with the plans and have time to adjust to them."
Simon Munk, infrastructure campaigner at the London Cycling Campaign, told LTT: "Newham and Tower Hamlets are among the London councils that have declared climate emergencies. If they think we are facing a climate crisis then why are they delaying these schemes? These changes need to be made rapidly."
He said traffic reduction schemes were always opposed by a "small and very vocal percentage of the population, who are scared of change". The Browning Road protest involved around 60 people, he estimated. "Should a small group of people have the power to overturn a scheme that will result in the overall reduction in motor traffic?"