Opponents pledge to resist traffic-led use of £2bn Silvertown Tunnel
21 September 2022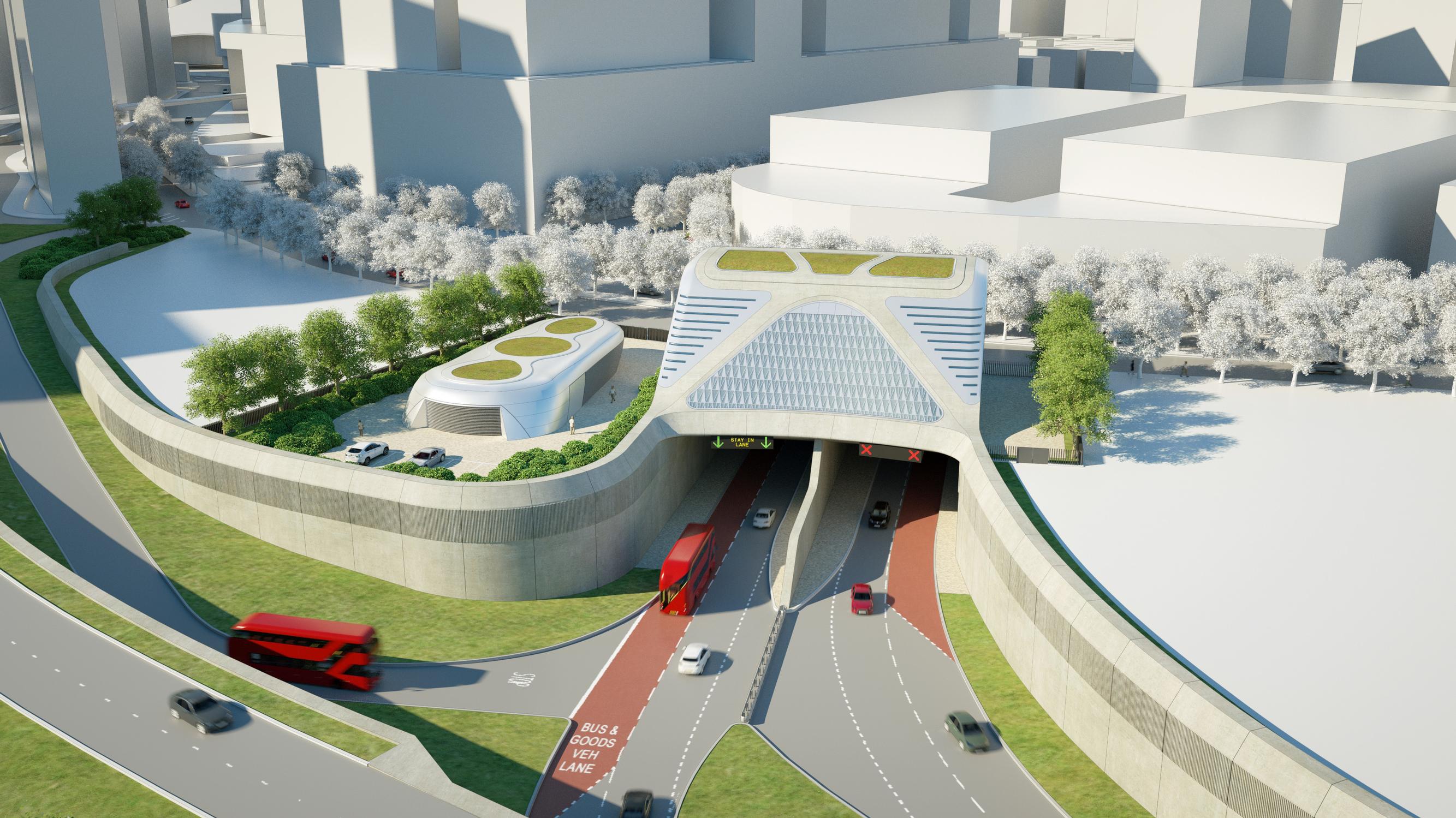 Tunnelling work has started on the £2bn project to link Newham to the Greenwich peninsula via a 1.4km road tunnel under the River Thames.
The project has met met with renewed opposition, with campaigners arguing that the new Silvertown Tunnel should provide a new river crossing for walking, cycling and public transport links rather than cars.
The mayor and Transport for London say the new tunnel is needed to relieve congestion from the nearby Blackwall Tunnel, while tolls on both the Blackwall and Silvertown tunnels will mitigate any potential increase in traffic.
TfL also points out that the tunnel will be "public transport- focused" and will provide new bus links across the Thames in east London, with at least 20 buses an hour expected to use the route.
Tunnelling work has started on the 1.4km Thames crossing Helen Wright, head of the Silvertown Tunnel programme at TfL, said: "The start of tunnelling is a huge step forward for this project and we are committed to working hard to ensure that it is delivered with minimal impact to Londoners.
"As well as reducing congestion and providing better cross-river bus opportunities, the new tunnel will also help deliver a wide range of local improvements, including dedicated walking and cycling infrastructure and new landscaping.
"We are working actively on these designs and we hope we can share these with local residents and stakeholders shortly, ahead of starting work on them within the next year."
Green Party London Assembly Member Sian Berry, said itwas a "vast new road building project", which will "increase car dependency and risk new traffic and pollution" for those living in the vicinity of the tunnel.
She said: "The opposition to this scheme comes from the spectrum of political parties and local councils who know what a mistake it is to build new roads in a climate emergency.
"The start of tunnelling does not end the campaign to stop this project from causing huge damage to Londoners' health.
"A new tunnel could provide a new river crossing for walking, cycling and public transport links, and we are already working with local people to put better ideas to the mayor.
In May Labour-led Greenwich Council passed a motion calling for work on the tunnel to be halted, following a similar motion passed by Newham Council two weeks earlier (LTT 18 May).
Labour-led Lewisham and Hackney councils voted to oppose the scheme in 2015 before it received Government approval in 2018.
Prof John Whitelegg, visiting professor at Liverpool John Moores University, told LTT: "The Silvertown tunnel is a remarkable example of the deeply embedded, unscientific, mistaken attachment to building new roads, tunnels and bridges and rejecting the rich menu of alternatives."
The UK has some of the best research and analysis in the world on the links between new road capacity/infrastructure (including tunnels) and the worsening of congestion, air pollution, health damage and climate damaging carbon, said Whitelegg.
"When was the last time a tunnel under the Thames solved a congestion problem? The Silvertown tunnel is a multiple tragedy and is a costly intervention that makes all the things that should get better, get worse. There are alternatives to the tunnel that will deliver net zero carbon, congestion reduction, local economic success, public health gains, social justice and at a lower cost than the tunnel."
Sadiq Khan had rejected a discussion of alternatives to the tunnel, according to Whitelegg. "This is a huge public policy failure and a huge democratic failure that requires a legal challenge: the London boroughs of Greenwich, Newham and Hackney v the Mayor of London."