Steel bollards installed at Oxford LTNs in response to vandalism
30 November 2022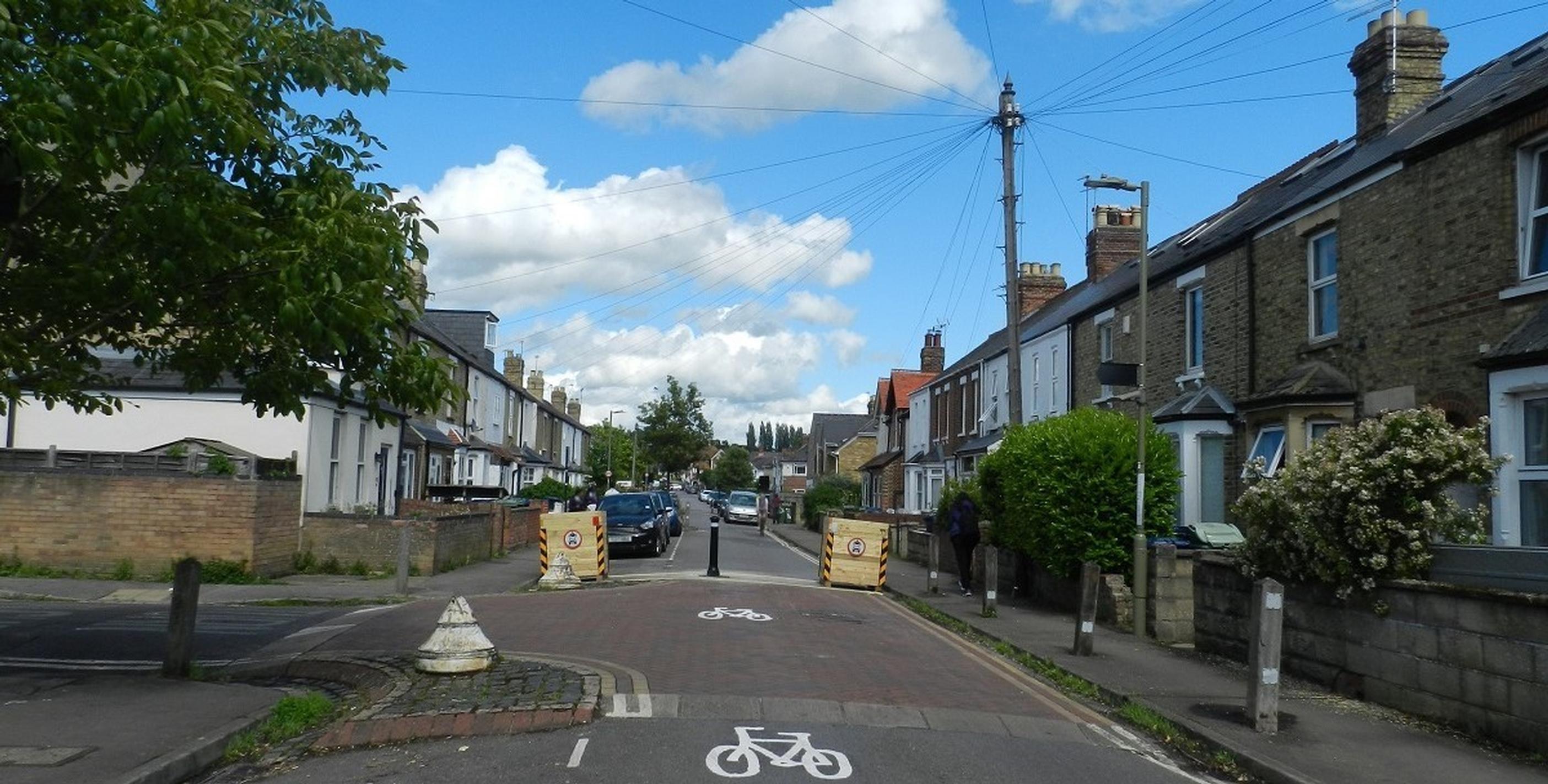 Plastic bollards installed as a part of the experimental low traffic neighbourhoods (LTN) scheme in east Oxford are to be replaced by steel ones, Oxfordshire County Council has announced.
Funding of £100,000 has been allocated to install new steel bollards at all LTN filter sites in east Oxford.
The decision was made following vandalism to the plastic bollards initially installed as a part of the trial. The steel bollards will continue to allow exempt vehicles to pass through.
Andrew Gant, Cabinet Member for Highways Management said: "This is a key moment in the continuation of the LTN trial in east Oxford. Ongoing damage has come at a significant cost to both the council and Thames Valley Police in both time and money, with potentially serious consequences for people's safety.
"Damage to the bollards and persistent use of the low traffic neighbourhood streets as through-roads is not only a risk for the safety of road users but impacts monitoring data quality, which could delay the decision on the trial."
Rob MacDougall, Chief Fire Officer for Oxfordshire Fire and Rescue Service said: "The Fire and Rescue service is aware of the plans to replace the existing plastic bollards for the east Oxford LTNs with steel ones. Emergency services will still be able to remove these metal bollards to gain access when needed. When the existing bollards have been damaged by being driven over or vandalism to the locking mechanism, it has taken up valuable time when we have needed to gain access."