Next phase of people-friendly streets programme underway in Islington
25 January 2023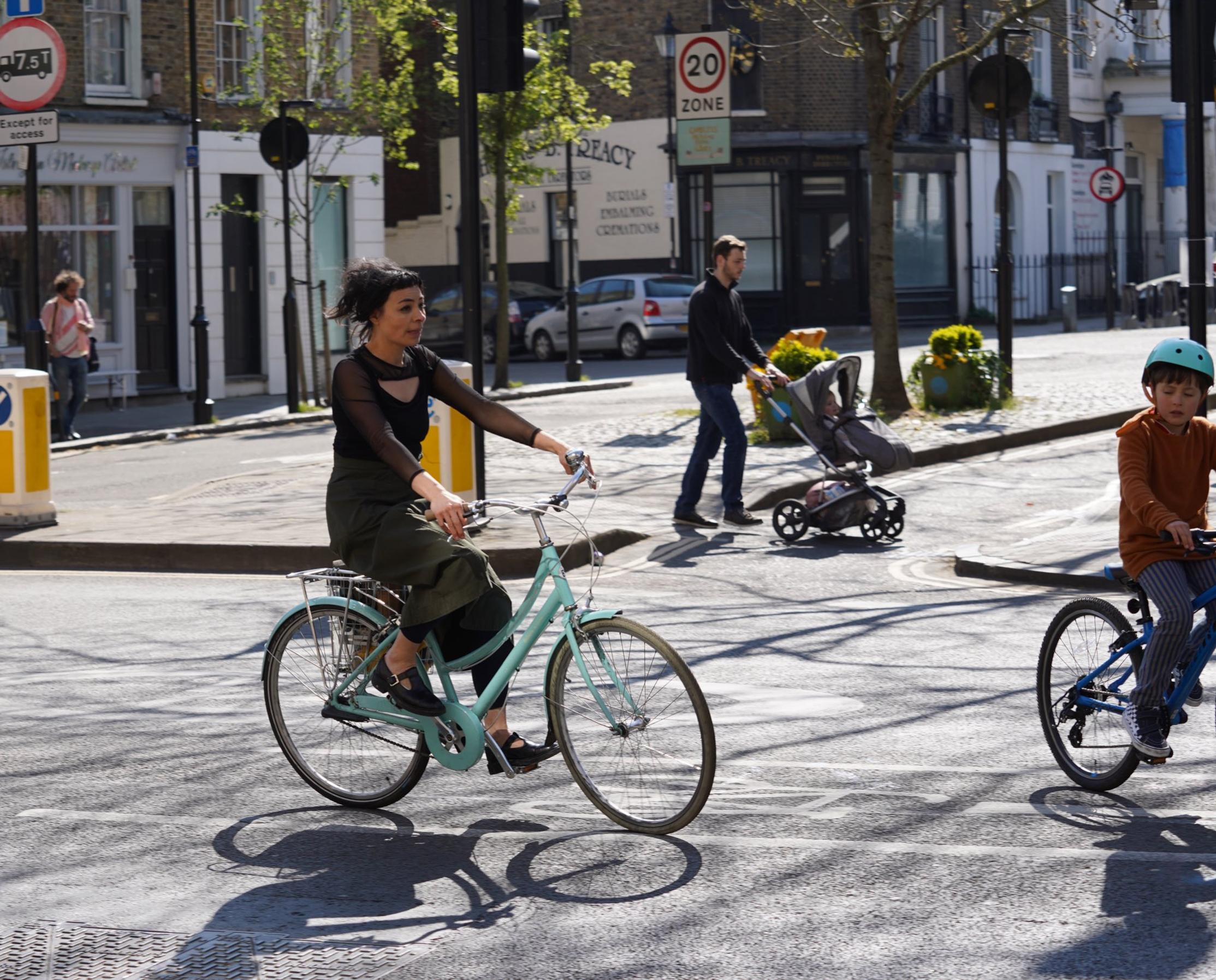 Islington Council has announced plans to continue the roll-out of its people-friendly streets programme. This will include implementing more School Streets at primary schools on main roads and at secondary schools, Liveable Neighbourhoods, more cycleways and the development of public realm schemes such as Clerkenwell Green.
Liveable Neighbourhoods schemes will be subject to "extensive engagement and consultation" before they are introduced from the 2023/24 onwards, the council stressed. Schemes are set to be introduced in Mildmay East, followed by The Cally, Barnsbury & Laycock, Annette Road, and Highbury New Park.
Across the borough there are currently 35 School Streets, covering 88% of eligible primary schools, seven low traffic neighbourhoods covering 24% of the borough and three pop-up cycleways, the council reports.
"The intention behind the schemes is to reduce traffic through School Streets during key hours, and through the LNs (and LTNs) during all hours," the council says.
"This reduction in traffic volumes (as already evidenced in the monitoring reports) will improve air quality outside schools and in LNs (and LTNs) by reducing harmful emissions like NOx and PM10s and will also encourage residents and commuters to walk and cycle more by creating a lower traffic environment."
The delivery of cycleways, including pop-up cycle lanes, also helps encourage and enable more people to cycle by providing dedicated and largely segregated facilities, the council adds. "In some cases – such as where parents stop driving their children to and from school, or residents choose not to drive for short trips, or traffic "evaporates" due to the new restrictions – this will reduce traffic, emissions and congestion."
However, there may also be cases where motorists take longer routes, leading to additional emissions and congestion elsewhere, including on boundary roads of LTNs, the council acknowledges. "On balance, it is expected that the overall emissions (including carbon emissions) and congestion will reduce on the roads within the schemes, and surrounding areas, as more residents and others are encouraged to travel by sustainable means of transport.
"It is important to note that any reductions in traffic volumes and emissions should be compared not just to the pre-pandemic situation, but also to models which showed that in the absence of action, private motor vehicle journeys could have nearly doubled (view source)."
The council is planning to introduce a new cycle route linking Regents Canal and Highgate, and working with Transport for London on creating Cycleway 50, connecting Camden and Tottenham Hale.
Since October 2021, the whole of Islington is inside the expanded Ultra Low Emission Zone (ULEZ), which should reduce emissions on the borough's roads, the council predicts.
Liveable Neighbourhoods in the borough will involve a range of improvements such as additional green spaces, improvement pavements and public realm improvements.
"By implementing these changes and restricting through traffic, the people-friendly streets programme will continue to reduce road danger, improve accessibility and make it easier to walk, wheel and cycle. The measures should also reduce the negative impacts of traffic, improve air quality, and reduce injuries from road traffic collisions."