Freight versus passenger arguments aired in Borderlands rail dispute
18 October 2022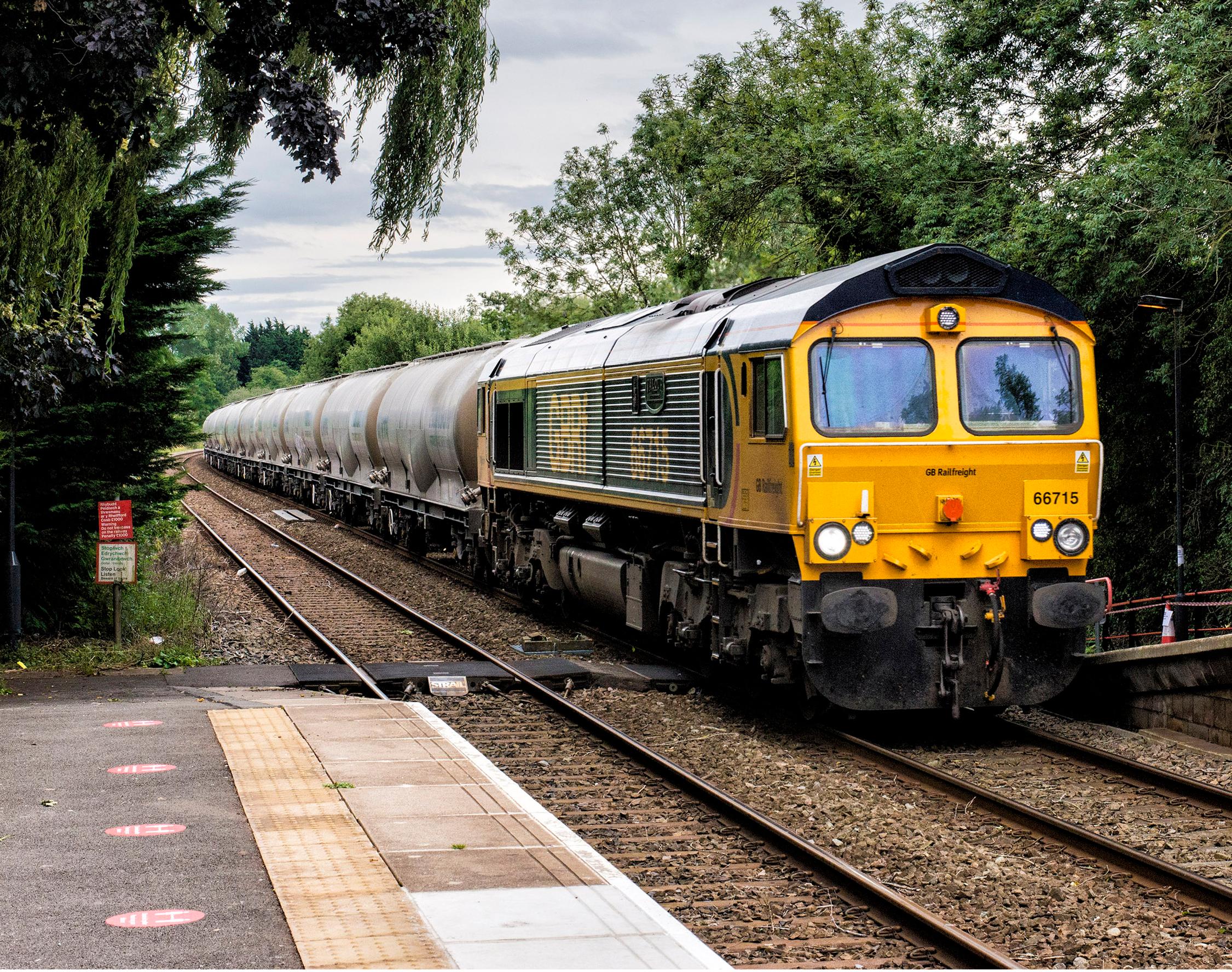 Investment of tens of millions of pounds to double the frequency of passenger services on the Wrexham-Bidston Borderlands line is delivering no public benefit because of an industry wrangle over whether capacity should be prioritised for freight or passenger services.
The Welsh Government made a public commitment to a two trains per hour (2tph) service on the line in 2018. On Network Rail's advice, the additional hourly service was planned to omit many of the stations along the line, which crosses the England-Wales border roughly at its midpoint. The Welsh Government spent £25m buying five trains for the line, and Network Rail secured £2m of DfT funding to improve safety at level crossings. Money was also spent on depot facilities and timetable development.
The 2tph service was postponed from December 2021 to May, and Transport for Wales Rail still does not have rights to introduce the service in this December's timetable change. The Office of Rail and Road says it is considering "two complex applications", from TfW Rail and GB Railfreight.
GB Railfreight seeks additional paths for freight trains between a cement factory in Flintshire and the Hinkley Point nuclear power station site in Somerset.
Network Rail told the ORR: "Network Rail have judged that, where there is a conflict, the best overall economic use of capacity is to prioritise the freight services. We are reviewing the available economic analysis, but the evidence suggests that, even without passenger service costs being fully taken into account, the freight services offer better value-for-money."
In earlier correspondence, it said 2tph on the Borderlands line would only be possible in periods of the day when there are no freight services. Cement trains have to be split to access the cement factory, which means they occupy the northbound running line for 30 minutes. Other freight trains use the line to serve Shotton steelworks.
Some industry figures believe that growth in rail freight – and removal of large numbers of lorry trips from the roads – is hamstrung by the increases in passenger train frequencies over the last 20 years. Last year, a report by Deloitte for the Rail Delivery Group titled Assessing the Value of Rail Freight noted: "There is a wider impetus in the industry to move towards a net-benefit led approach to investment and capacity allocation decisions.
"Furthermore, in making such decisions, in line with the recently revised Green Book, benefits analysed should be context-specific and holistic so that appropriate trade-offs can be weighed up between different options (including, in rail, both passenger and rail freight services)."
It said analysis for capacity allocation should be integrated with established guidance on passenger benefits to allow for comparison between services. A potential framework had been developed to do this.
One case study considered replacing an off-peak passenger service with a freight service on a semi-rural route carrying intermodal containers, "as currently being considered due to congestion around the Port of Felixstowe". Another considered the trade offs related to potential transport of more aggregates into London by rail.
Responding to Network Rail's analysis in June, TfW Rail argued that it is misleading to compare the benefits of one freight train to those of an individual passenger train, since the latter is not a stand-alone service but an integral part of the overall service offering. Providing only 1tph at peak times and on Thursdays, as Network Rail suggested, would not meet the aims of the 2tph commitment. "For example, if a passenger decides that their morning journey to work becomes possible by rail because of the 2tph frequency, they may discover that their evening journey is still not suitable because of the gap in the service and that puts them off using the train."
TfW Rail also commented: "Freight tends to have a binary demand profile, whereas passenger traffic develops over time. An attractive service proposition must be provided, and reliably maintained, to attract and retain new rail passengers."
TfW Rail accused Network Rail of putting at risk the considerable public money which has been invested to deliver the 2tph commitment. "Furthermore, no apparent consideration has been given to the fact that the North Wales Metro is a key political commitment to the people of Deeside and Borderlands, recognised in the Union Connectivity Review and in place since 2018.
"Essential 2tph services are now being denied in order to prioritise freight train slots that are poorly used," it claimed.
On the other hand, GB Railfreight points to Hanson Cement's invesment of £24m to enlarge the Flintshire factory, including construction of three rail cement silos. "The danger of stranded investments for them is very real should firm rights not be obtained for these new services. There is also a Hanson expectation for more cement services to run in the future, given its investment, hence an hourly freight opportunity would seem to be a reasonable outcome."