Return to the saddle is revelation for Hounslow's Hanif Khan
03 December 2021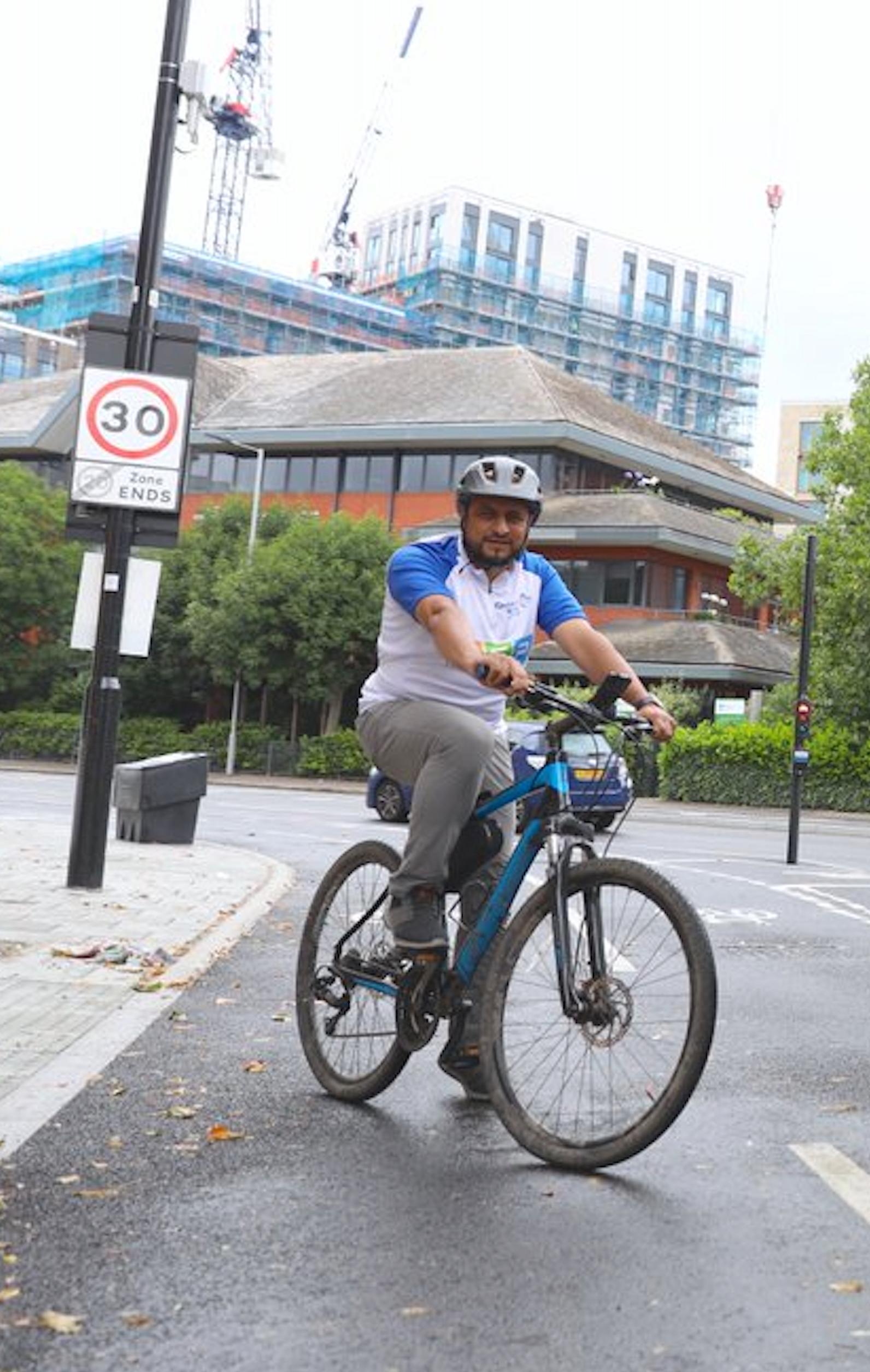 Hounslow Councils' cabinet member for transport told delegates at the Local Transport Summit how re-discovering the joys of cycling has improved his health and the quality of his life.
"In my childhood I liked cycling around – it gave me a bit of freedom. But then I stopped and didn't touch my cycle for 30 years," said Cllr Hanif Khan.
He said he saw using his car as more convenient, even for short journeys, and got into the habit of eating in his car. "It wasn't good for my health – I was putting on weight," he said. Though he enjoyed swimming and badminton he did not see cycling as a viable option for improving his fitness and health.
But he recognised the "fantastic work" of his transport team in developing schemes to encourage cycling and walking in the borough. "I'm proud of the work of my officers to transform safety for cyclists and pedestrians, such as our new cycleways. This has put in place the foundations for thousands more people to make everyday journeys on foot or by bike."
So inspired was the councillor that he invested in a Boardman bike in the summer of 2020, and quickly discovered that cycling was better for short journeys. "It was actually quicker to get on a bike – I no longer had the problem of trying to find a parking space."
Cllr Khan said he now goes on cycle rides with his wife and children. His own experiences have made him determined to spread the word on the benefits of driving less. "We need to embrace the alternatives to the car – 40% of journeys can be done on bike or on foot."
On a personal level, the return to the saddle has been transformational, said Khan. "I feel much better now. I'm driving my car less and cycling as much as I can."