Welsh transport leaders to discuss policy at Local Transport Summit
15 November 2022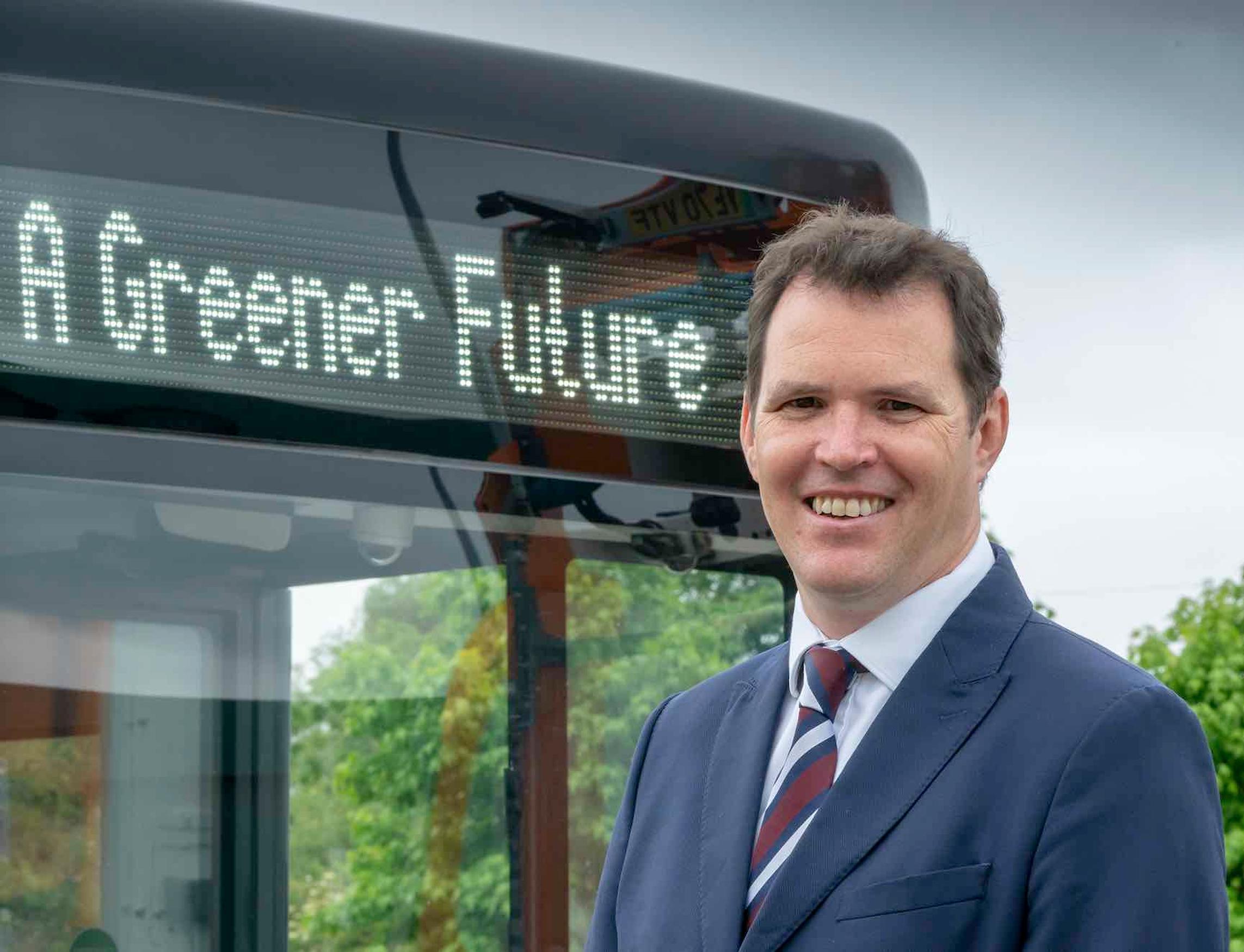 There has been a great response to our invitations for both speakers and attendees to join the 6th Local Transport Summit being held this autumn for the first time in Wales, in partnership with the Welsh Government and Transport for Wales. The event will take place at Future Inn, Cardiff Bay from lunchtime on Thursday 8th December to lunchtime on Friday 9th, including a networking dinner.
A significant time allocation has been made this year for a showcase session on the important transport policy developments by the host nation, with keynote speech by the Welsh transport political lead, deputy Minister Lee Waters, and discussion on the range of transport innovation taking place in Wales including the national 20mph local roads speed limit, revised transport appraisal guidance, Sloman roads review and North Wales/A55 Transport Commission to name but four.
Amongst those presenting will be James Price, Chief Executive Transport for Wales and Terry Burns, who has chaired both the South and North Wales Transport Commissions looking at alternative solutions to road building.
Professor Peter Jones will be our lead academic commentator and discussion chair, whilst Professor Phil Goodwin will contribute on his recent activity in challenging the Department for Transport and National Highways on the need to recognise change in travel behaviour and climate change thinking.
Other senior speakers will include Martin Tugwell, Chief Executive of Transport for the North, David Leeder, from the passenger transport business sector, and Kristine Beuret presenting her work on transport related social exclusion. Others from local government, transport consultancy and University research will explore the way transport is being reshaped by technological and behavioural change and the need to address the climate emergency.
This event will provide an exceptional opportunity for the usual in-depth professional discussions for which the summit is renowned, with the added benefit of the special focus on the important and innovative work of the Welsh Government and Transport for Wales. But the UK Department for Transport will
be there too including Jessica Matthew, Co-Director of Local Transport at Department for Transport, and Richard Walker, the DfTs Senior Transport Planning Advisor.
The summit will once again provide a unique focus on all the important developments taking place in the UK transport sector.
https://www.eventbrite.co.uk/e/local-transport-summit-2022-tickets-453791170607
Some places are still available and anyone interested in attending should email as soon as possible to jason.conboy@landor.co.uk