One metre social distancing unlikely to boost bus capacity
Buses
26 June 2020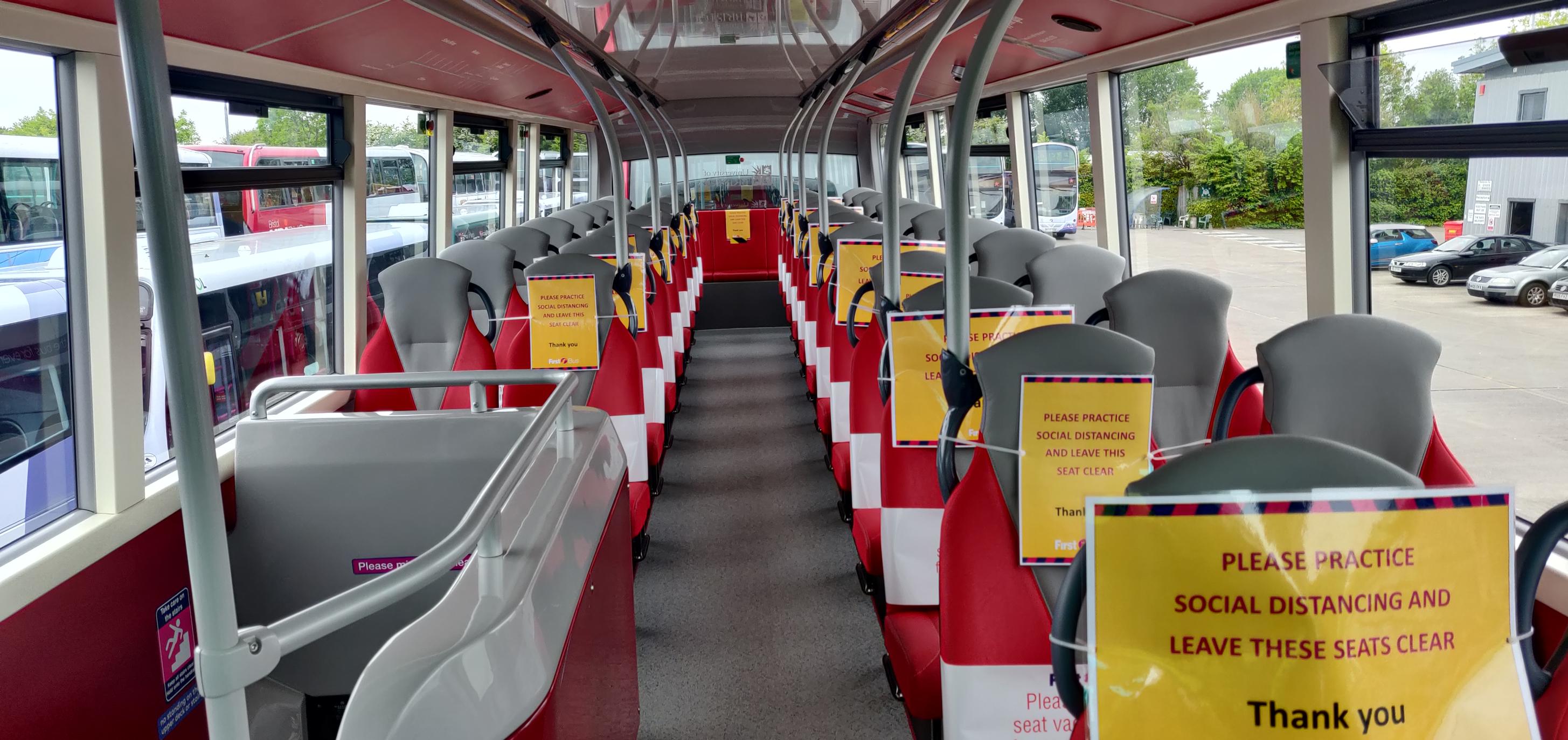 The Government's decision to reduce social distancing policy from two metres to 'one metre plus' may have little impact bus capacity, operators have said.
The Prime Minister announced this week that, from 4 July, the two metre recommendation would be reduced to 'one metre plus' in England. This means staying one metre apart, plus mitigations that reduce the risk of transmission. Scotland's First Minister Nicola Sturgeon will announce a review of the two metre guideline by 2 July. The advice in Wales remains two metres. Northern Ireland moves to one metre on Monday.
Commenting on the one metre guidance, an operator told LTT it might allow an extra one or two people on a double decker. "But you're not going to get to 50 per cent capacity on the back of this."
Operators do not expect the Government to provide detailed guidance on the one metre distancing. "The Government does not seem interested in giving clear advice, which is understandable because it's difficult," said the operator.
Public Health Scotland has been looking at the idea of installing screens on the back of bus seats to divide passengers, as a way of allowing one passenger to sit in each set of double seats.
One operator questioned the wisdom of the idea, telling LTT the screens could be costly and quickly become redundant if the recommended social distancing was changed.
Another operator said the screen would make bus travel akin to "sitting in a Serco prison van".
There are also concerns that passengers would potentially leave the virus on the screens and that the additional corners and edging of the screens could pose new injury risks to passengers.
Face coverings are now mandatory on public transport in England and Scotland. They are optional in Wales or Northern Ireland.
Bus operators in England are taking different approaches to ramping up services. Nottingham City Transport is reinstating all services from Sunday 28 June and running normal timetables on all routes from that date.
In contrast, First West of England has introduced duplicate services on the busiest corridors but has not reinstated services on some more marginal routes (LTT 12 Jun).
One operator said that companies restoring normal timetables across their networks could encounter problems if vehicle capacity remains limited but passenger numbers build up.
"They might find the network is not sustainable if they're leaving people behind at bus stops on high demand routes."