BRT-uk launches Quality Bus lunchtime masterclasses
11 October 2021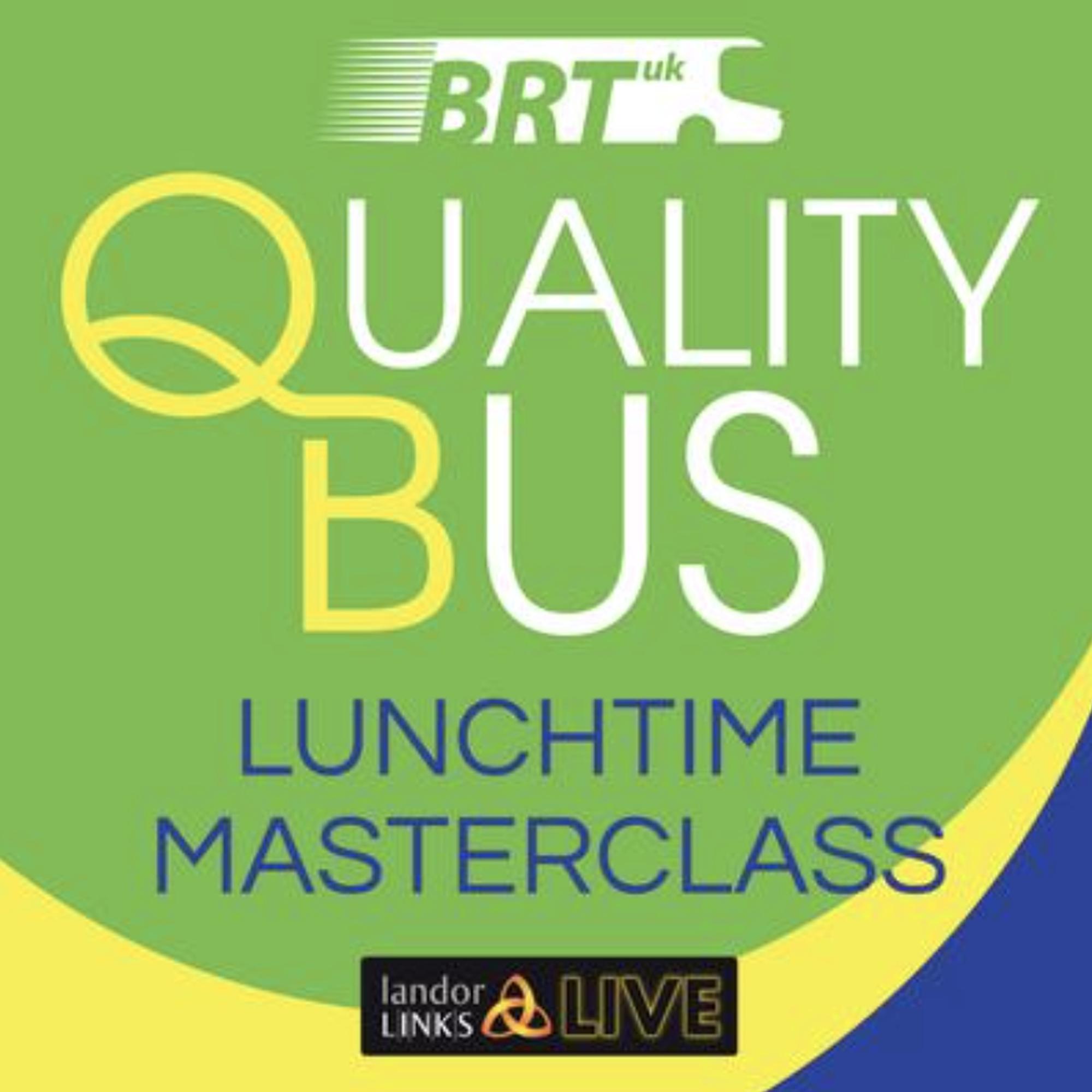 The main purpose of Bus Rapid TransitUK (BRTuk) is to provide a forum for the exchange of information know-how and ideas. Our special subject is of course Bus Rapid Transit, but our remit extends further than that to cover everything to do with quality bus operations.
Conscious that so much is changing in the bus world right now, BRTuk is launching a series of lunchtime Quality Bus Masterclasses with a wide variety of expert speakers covering topics that bus industry professionals will find interesting and 'of the moment'.
These will therefore be short sharp sessions, with James Freeman in the chair, where expert speakers will give a talk followed by questions.
Starting at 12:30 each Thursday from 21 October, they will last just an hour – all wrapped up and over by 13:30 latest. We have a first-rate list of speakers and topics and the range covers six weeks, every week on a Thursday at 12:30.
Our first contributor will be David Leeder, who is famously outspoken and an expert in financing bus operations from a private sector perspective. He will look at how and whether the emerging bus industry is still of interest to the private sector. It promises to be a thought-provoking and informative session.
These masterclasses are in preparation for return of Quality Bus, BRTuk's annual conference in the spring of next year.
Before Covid, our annual conference was the highlight of each year. Over the years it has moved from place to place, wherever there was something interesting and educational to look at. Earlier this year, we held a virtual conference, put on in association with our friends at Landor LINKS. It was well-attended and successful, but it was just not quite like the real thing, where in a live atmosphere people can mingle and so much of the business and information passes at the bar!
BRTuk will be once again working with our partners at Landor LINKS to hold an in-person conference in March 2022.
The location is to be Merseyside, where there is a great deal happening at the moment in developing new bus solutions, highlighted by the recent announcement of the first order for hydrogen-fuelled double-deckers. There'll be much more about this to be said in the coming months, but suffice it to say that there will be an impressive range of top-line speakers!
Join our Lunchtime Masterclasses
James Freeman in conversation with guests:
21 October: Buses in Britain – Is the industry commercially fundable and by whom?
Speaker David Leeder, Managing Partner, TIL Transport Investment Ltd
---
28 October: Back to the Future – Overview of power train technology
Speaker Leon Daniels, Director, Leon Daniels & Associates
---
4 November: London's Bus Lanes and the 24/7 City
Speakers: Giuliano Gianforte and Jonathan Hanes, Transport for London
---
11 November: Bus Connects – Experience from the Irish Republic
Speaker Tim Gaston, Director of Public Transport Services, National Transport Authority, Ireland
---
18 November: Buses People are Proud to be Seen on
Speaker Alex Hornby, CEO, Transdev
---
25 November: Bus Infrastructure for Transport Decarbonisation: Embedding Carbon Reduction
Speakers Thomas Gold, Associate, Net Zero Transport WSP, & Simon Pope, Technical Director, WSP