Are new bus policies learning from the mistakes of the past?
New report suggests that 35 years of privatisation has created serious human rights impacts for those who rely on the bus, including the ability to access work, education, healthcare, food and to move out of poverty
06 September 2021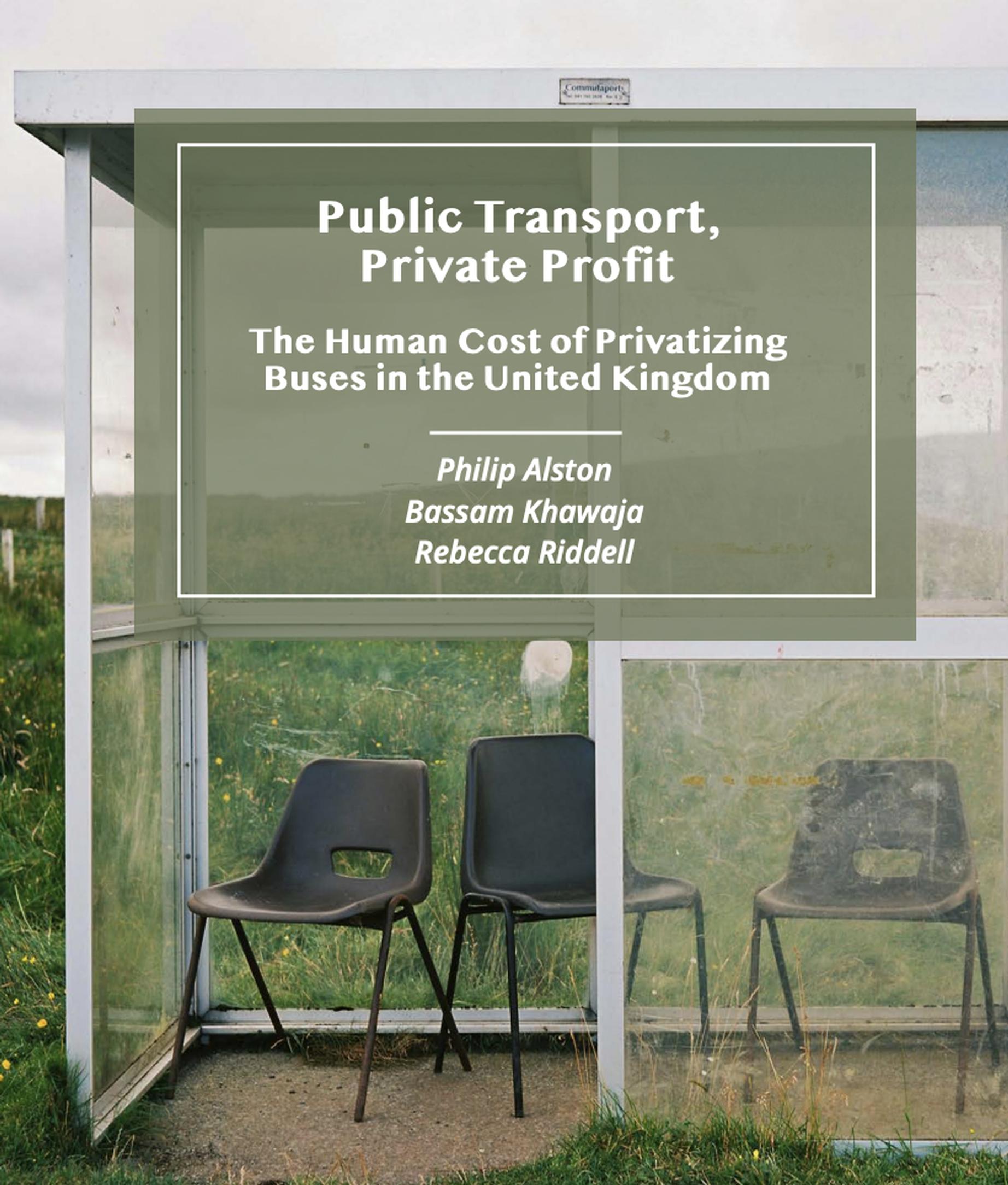 The UK bus system may evoke images of red double decker buses in London running a well-oiled service. But that publicly controlled system is in fact an outlier, bearing little resemblance to the deregulated free-for-all in the rest of Britain.
That's the view of the authors of a recent report, Public Transport, Private Profit: The Human Cost of Privatizing Buses in the United Kingdom. UN Rapporteur Philip Alston and colleagues from the Centre of Human Rights and Global Justice at New York University say that 35 years of privatisation has created serious human rights impacts for those who rely on the bus, including the ability to access work, education, healthcare, and food, and to move out of poverty. The impact has been especially severe for those in rural areas, older people, women, and people with disabilities, jeopardizing many people's ability to take part in society.
Across England, buses carry twice as many passengers as rail, providing lifeline travel opportunities in rural areas and high-volume mass transport on congested urban networks. 'Bus Back Better', the National Bus Strategy for England (NBS), launched on 15th March, has been broadly welcomed by most involved with the bus industry. The opportunities offered by the Bus Back Better strategy will support a new collaborative structure for bus services in England, said Neil Davies, Senior Bus and Rail Planning Specialist, Atkins, at a Landor LINKS webinar back in April.
The new strategy will build on the funding changes delivered during the pandemic and the challenges resulting from it. The NBS sets a consistent framework for bus service planning and delivery across England outside London, says Davies.
The intention is that its primary tool, Enhanced Quality Partnerships (EQPs), will provide opportunities and incentives in aligning the objectives of bus users, local transport authorities and bus operators within the broad structure of the deregulated bus market established in 1985.
It places the onus on Local Transport Authorities (LTAs) and Mayoral Combined Authorities to lead on the processes and requirements of the NBS. EQPs bring obligations to both public and private sectors, so again putting liabilities on LTAs to deliver on their promises.
The need for operators to collaborate with the LTAs builds on existing relationships, supports the development of the bus product, and will enable better alignment with local policies and plans. Franchising remains an option, but EQPs are the preferred approach.
Learning from the past?
However, the Public Transport, Private Profit report's findings are completely at odds with the promises made by the Thatcher government in its 1984 White Paper, which pledged "lower fares, new services, more passengers" and "a better service to the passenger at less cost." The opposite has happened – with the added problem of a lack of integration between services, inadequate information and other inefficiencies.
Deregulation has left England, Scotland, and Wales with a vital public service run almost entirely by the private sector, with no minimum service frequency standards, and no authority responsible for ensuring local buses meet residents' needs.3 People interviewed for this report said they had lost jobs, missed medical appointments, been forced out of education, sacrificed food and utilities, and been cut off from friends and family because of an expensive and inadequate bus service that failed them. Numerous reports from civil society and official institutions document a system that is broken and at odds with the United Kingdom's own social and transportation objectives and climate change goals.
What does the future hold?