New fund launched to boost active travel in Waltham Forest
04 February 2019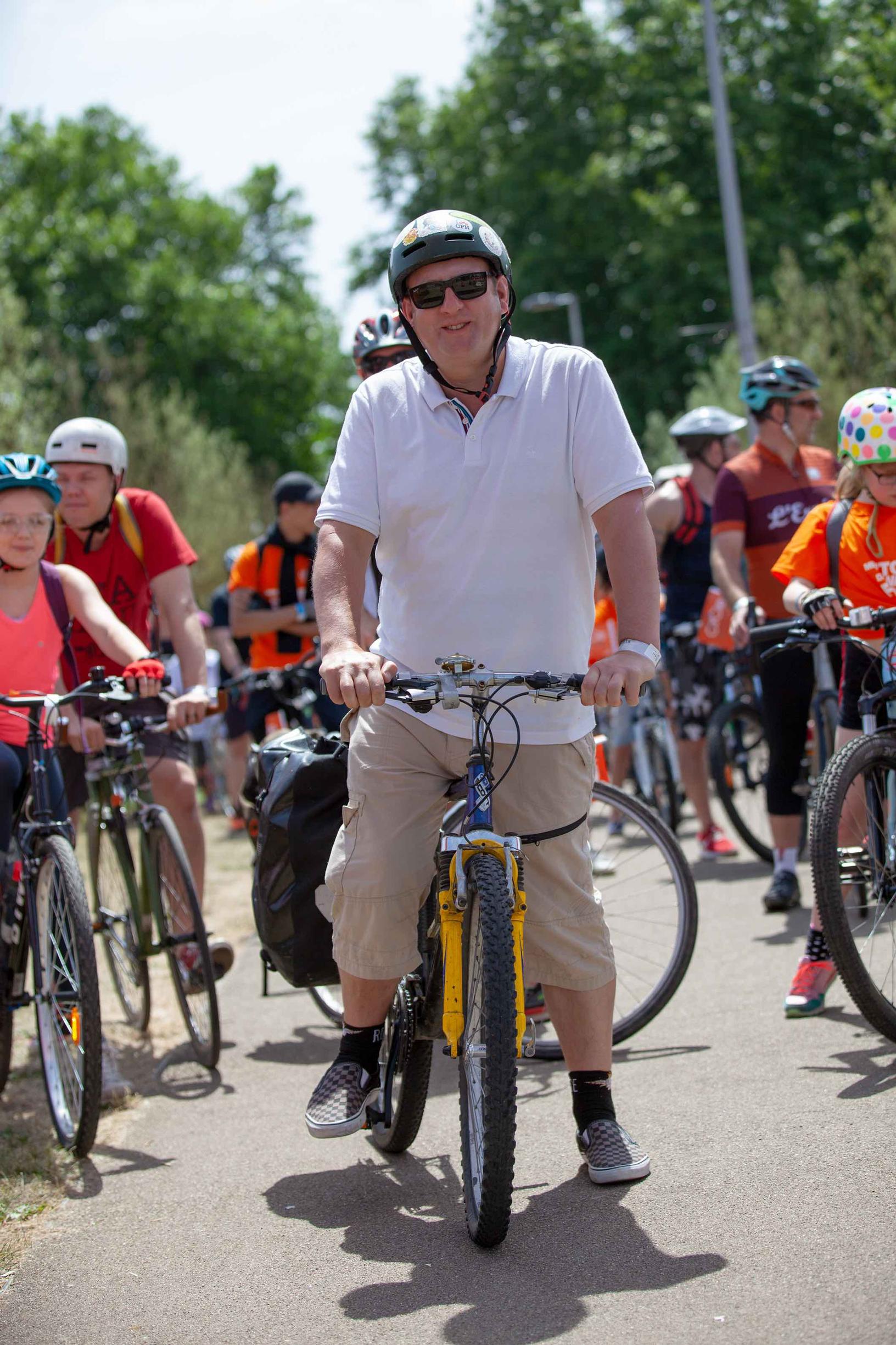 Waltham Forest council has launched a £20,000 fund to help local community projects encourage more active travel.
Organisations can bid for up to £2,500 from the Community Walking and Cycling Fund to deliver projects with residents in the London borough over this spring and summer.
The council hopes the fund will lead to more community led guided walks or rides as well as bike maintenance classes for community groups.
Funding will come from the £27m Mini Holland programme, awarded to the borough by TfL in 2014. The programme has paved the way for a range of infrastructure projects including cyclist and pedestrian friendly routes in Walthamstow, Chingford, Higham Park, Leyton and Leytonstone town centres, and 'village' areas in Walthamstow, Blackhorse Road and Leyton.
More than 22km of segregated cycle lanes have been built along main roads. Work is nearly finished on a segregated cycle lane along Lea Bridge Road, covering much of the 4km stretch from the boundary with Hackney to the fully signalled Whipps Cross T-junction, which has replaced the roundabout. The interchange, with new safe crossing points for pedestrians and cyclists, is due to be completed in the spring.
Mini Holland also funded new cycle hubs at Tube and Overground stations in the borough, along with 290 bike hangars on residential streets, 100 pedestrian crossings and 15 pocket parks.
A study by academics from King's College London last year showed that Mini Holland infrastructure improvements have helped to reduce air pollution in the borough and resulted in an increased life expectancy among children of at least six weeks.
Councillor Clyde Loakes, Deputy Leader and Cabinet Member for the Environment, said: "As a council we have been encouraging our residents to be more active, but we know people respond better and more positively to seeing their friends, family members and colleagues walking or cycling.
"This is why we're asking local groups to get on board to support more of our residents to discover the enjoyment and benefits of a more active and healthier lifestyle.
"We hope that these projects will not only help us achieve our aims of making sustainable transport an attractive option for our residents when going out and about, but also help to tackle social isolation and loneliness and some of the serious health problems Londoners face due to inactivity and poor air quality."
The deadline for applications is 5pm on Friday 15 March. Groups applying should provide a project plan as part of their bid and details of how they will measure their project's outcomes.
To find out more about the Community Walking and Cycling Fund and guidance for applying visit: www.enjoywalthamforest.co.uk