Cost of living crisis sinks Leicester's plans for workplace parking levy
10 November 2022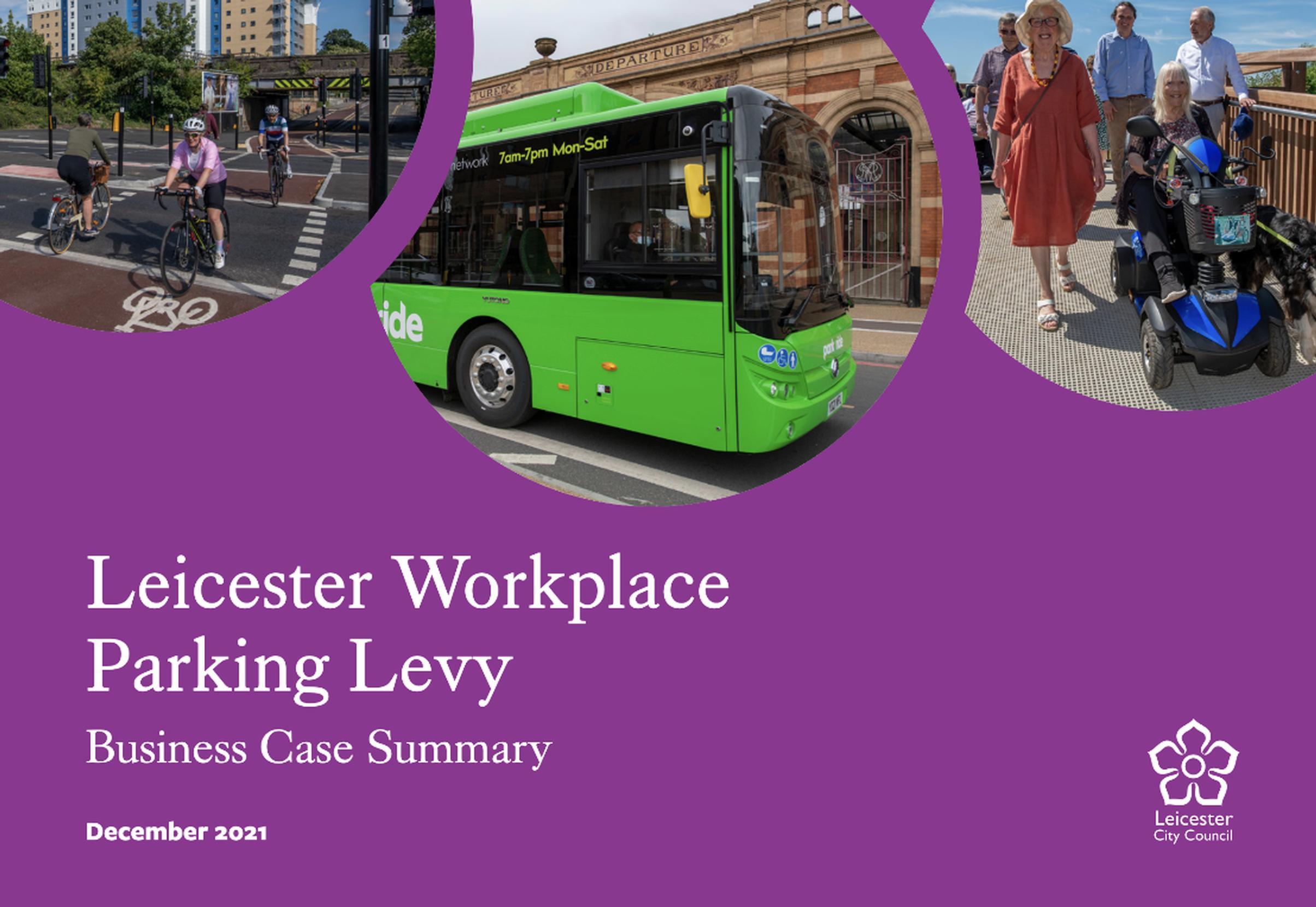 Leicester City Council has scrapped plans to introduce a workplace parking levy (WPL) next year, citing the current political and economic situation.
It appears that a council consultation, carried out in the spring, prompted a wave of opposition to the proposed scheme.
Deputy city mayor Cllr Adam Clarke said: "We made a commitment in 2019 to consult on a levy in Leicester, and at that time we could not foresee the political uncertainty and dire economic situation the country is facing today.
"We have concluded that we cannot implement a WPL during this ongoing national cost of living crisis, which is causing such uncertainty and concern for so many people and businesses in our city."
"The consequence of this of course is that we won't have the funding needed to radically improve public transport for so many of our residents, which would in turn help to tackle the climate emergency. In truth, simply maintaining the current levels of service will be a huge challenge."
The council wanted to emulate Nottingham's WPL, which, since its launch 10 years ago, has paid for the extension of the city's tram network, improvements to the bus network and a transformed rail station. Nottingham City Council states that the levy has also reduced congestion growth by 47%.
Leicester's mayor Sir Peter Soulsby told LTT in September 2019, following his re-election, of his determination to introduce a WPL. The levy would pay for a "quality bus service", in the city, he said (LTT 25 Sep 2019).
The council estimated that the WPL would have generated £450m over 10 years.
A 12-week consultation, carried out by the council at the start of this year, generated more than 4,000 responses.
Many respondents cited the 'unfairness' of the WPL and described it as a stealth tax. Others questioned why the levy should be paid on top of Business Rates or general vehicle taxes.
Some respondents questioned why they had to pay the WPL when they would derive no benefit from the investment, because in their cases public transport was not suitable.
Some of those that live outside of the city boundary argued they would not see a direct benefit and would still have to use their cars.
Another concern raised was that the levy would displace commuter parking into residential areas, resulting in a need for more residential parking permits
Leicester city centre will become a 'ghost town', with businesses relocating outside the WPL charge area along with a reduction in footfall, respondents said.
There would be recruitment and staff retention implications and impact on local employer competitiveness.
It was argued that cycling is not always a practical mode of travel for employment, safety issues deter people from cycling, and the distances to travel to work by cycle are too far.
The after-effects of the pandemic and current cost of living crisis are also adversely affecting business, and small businesses would be unduly affected by WPL, some respondents said.
Cllr Clarke said: "We would like to thank everyone who took part in the consultation. We also met with many local business, school, NHS and trades union leaders, to listen to the views of those they employ or represent, and we are grateful for their input.
"I am particularly grateful for the input from transport and environmental campaigners and want to reassure them that we will continue to focus on cleaning the air and reducing Leicester's carbon footprint."
He pointed to the formation of the Leicester Buses Partnership expansion of the city's fleet of all-electric buses, with more than 100 new vehicles set to be on the roads in the next two years.
Leicester also boasts the UK's first net zero carbon bus station at St Margaret's; new bus priority corridors linking the city centre to local neighbourhoods; and the expansion of the city's network of safe and attractive routes for pedestrians and people on bikes, he said.
Leicester City Mayor Sir Peter Soulsby said: "We have made enormous improvements in Leicester in recent years thanks to successful bids for funding that we have had to compete for against other local authorities. However, our long-term aims require significant and reliable ongoing funding that is not currently available.
"We can only hope that before too long there will be a Government in place that will have the vision to transform public transport in this country, and will provide the funds to do it.
"As it stands, severe Government spending restrictions already in place mean we have a shortfall in our budget of many tens of millions, and it's likely the Chancellor will announce further cuts to public services in November. This means we will be taking difficult decisions on all council services including transport over the next few months."
Soulsby had pinned his hopes on generating investment for transport through the WPL.
The draft Leicester Transport Plan (LTP), published in 2021, saw the levy as paying for more than 400 "high quality electric tram-like buses" by 2030, operating on 25 'Mainlines' services across city neighbourhoods and five express 'Greenlines' commuter services.
Revenue from the levy would enable new bus priority routes "delivering reliable services at a good frequency, integrated timetables and multi-operator digital ticketing across services and quality waiting facilities with real time displays".
An LTP would have paid for "affordable bus fares with discounts for elderly, disabled, young and unemployed people and the ability for all travellers to get the 'best fare' on any journeys across the city, stated the LTP".
The levy would also have funded a city-wide network of cycleways, connected healthy neighbourhoods, support for electric vehicles, better local buses with flexible on-demand services and '15 min neighbourhoods' with quick and easy access to local facilities.
https://consultations.leicester.gov.uk/sec/wpl/results/wplreportfinal.pdf