Lambeth approves plans to cut car use and create people-friendly streets
18 October 2022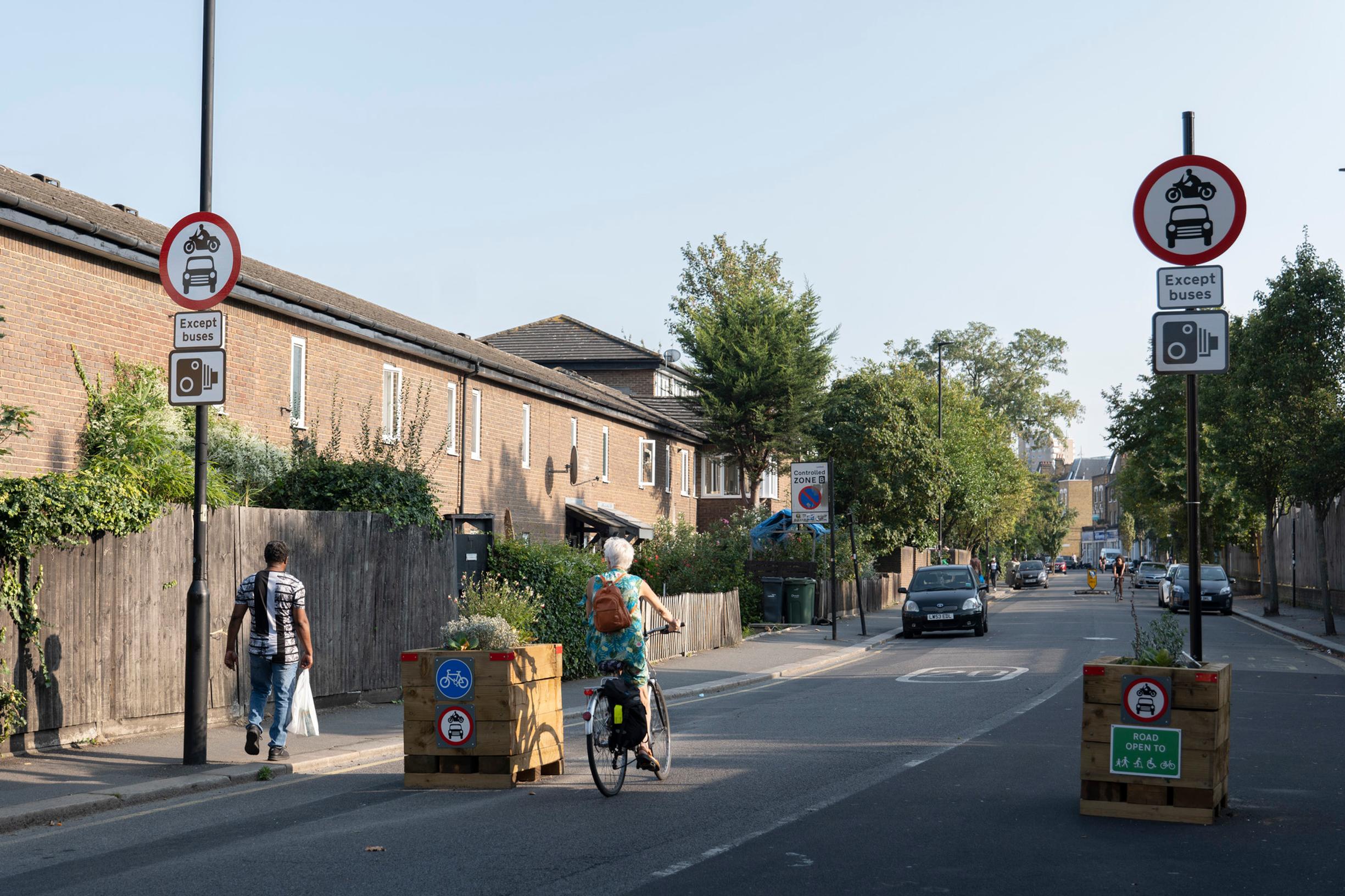 A £16.8m Transport Strategy Programme to create people-friendly street layouts, reduce traffic and promote walking, cycling and scooting has been approved by Lambeth Council. The London borough will also spend £1.7m on its Big Shift programme to help people cut car use.
Measures include more protected cycle lanes, a rise in bike storage for residents, new walking routes, community grants for local greening projects, e-cargo bike hire schemes and seven new Low Traffic Neighbourhoods (LTNs), the most recent of which has been created in Streatham Hill.
The council has pledged to install 5,000 new secure cycle parking spaces and 136 rapid charge points to lamp columns.
The council plans to spend £16,838,000 capital costs for the remaining schemes its Transport Strategy Programme, of which £15,536,000 will be funded through the Sustainable Transport and Public Realm capital allocation approved by cabinet in July 2020 and £1,302,000 through the council's TfL grant allocations via the Healthy Street Green funding and DfT Active Travel Fund.
Construction work will take place to make five LTN schemes permanent, while three LTN trials have been given the green light.
In its Climate Action Plan (CAP), published in March, the council set a series of targets including a 27% reduction in traffic and a 25% reallocation of kerbside space to prioritise active travel. The council is developing a Kerbside Strategy, to be published later this year, which will lay out how it plans to reallocate this kerbside space.