Glasgow's virtual project extends reach of public conversations
When face-to-face interactions were impossible, community consultation moved online. Although public health restrictions are now being relaxed, virtual community engagement has delivered both obvious and unexpected benefits, and as such looks set to remain a part of many local authority toolkits
28 July 2021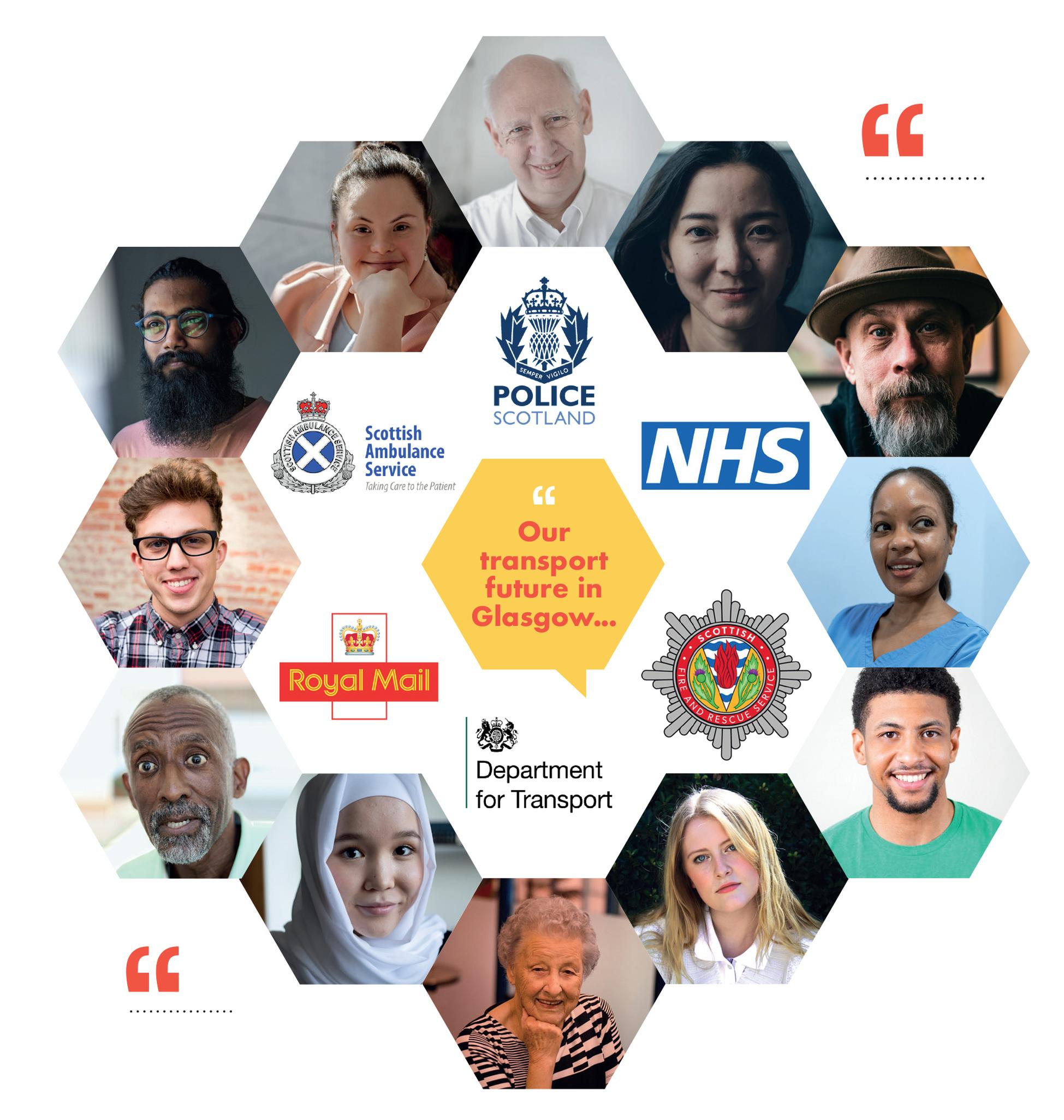 As lockdowns interrupted the business-as-usual of community engagement in 2020, Glasgow City Council (GCC) was keen to move ahead with a series of public and stakeholder consultations around Glasgow's transport future, as part of its Connecting Communities programme.
Given that face-to-face interactions were impossible, GCC decided to source a partner to help it deliver its stakeholder engagement commitments virtually. Landor LINKS was a natural partner for GCC, having held a major Healthy Streets Conference in the city during 2019. Together, we planned a series of virtual events, using the most appropriate online platform for each group of stakeholders.
GCC decided to run a six-week series of Public Conversations between September and October 2020. It had prepared a Public Conversation brochure outlining the issues it hoped to tackle, and on which views were sought. This involved the organisation and delivery of three public online conferences, on the theme of Transport, People and Place, introducing projects relevant to Glasgow and its public conversations. These events also showcased inspirational international best practice relevant to GCC aims.
Derek Dunsire, Group Manager, Liveable Neighbourhoods, Transport Strategy, Glasgow City Council said: "The consultation was extremely successful, and I thank Landor LINKS for organising and managing much of the work on our behalf. We were very pleased with the engagement achieved. The virtual platform worked really well as a means to engage with stakeholders, delegates and communities from across and beyond Glasgow, and the incoming questions and comments were very helpful and insightful."
Robust consultation mandated
Although public health restrictions are being relaxed, virtual community engagement has proved to offer both obvious and unexpected benefits, and as such looks set to remain a part of many local authority programmes. With Government making clear that it expects robust consultation exercises to be carried out before key active travel, decarbonisation and public transport restart plans can be funded and implemented, virtual platforms can extend the reach of many consultations to typically hard-to-reach communities, along with many who may be wary of offering views in a public forum, especially a contested forum.
One other benefit of virtual platforms is the amount of data they capture, which greatly aids with reporting and feedback. Online analytics, all GDPR-compliant, are derived on attendance, how attendees engage with speakers and presentations, chat comments are recorded, live polls and surveys can be carried out, levels of interest gauged and note taken of the topics that drive engagement.
Virtual platforms can also be linked to other online tools such as mapping exercises, online carbon calculators, image banks and memory portals, forums and online polls and surveys.
A wide range of issues
Virtual engagement doesn't limit the issues to be discussed; it actually widens them. The Connecting Communities project set out GCC's approach for tackling social, economic and health inequality by creating an active and healthy public realm, supporting city centre regeneration and implementing liveable neighbourhoods.
GCC wished to stress that transport involves a wider range of issues than parking, buses or trains: for example place-making, climate change and public health policies all had their place in this dialogue. Using a virtual platform, views and inspiration from the city, the region and internationally could be expressed. During the sessions, the positive reactions expressed by many Glaswegians to the suggestions from elsewhere made their appreciation of exposure to 'new thinking' clear.
Glasgow, along with many local authorities, is facing a complex policy landscape which will result in many changes across the city and have major impacts on its inhabitants. Virtual platforms, with their increased reach and accessibility, capacity to create and capture data / analytics and to bring insights from inside and outside of local areas, will be a key element of building stakeholder engagement and securing community buy-in to city challenges and objectives in future.
Glasgow City Council were supported with Consultation Support Services provided by Landor LINKS.
Full case study available: https://tinyurl.com/zbtx3zxs
How can Landor LINKS support your consultation?
Help shape your consultation programme so that it aligns with Government guidelines
Promote your events widely through Landor LINKS' publishing & digital channels
Liaise with panellists, speakers and attendees
Training to learn software functionality
Provide a consultation booking portal for

registrants & speakers (GDPR compliant)
Support plenary-style and break-out workshops for smaller groups
Provide accessibility packages such as sign language, subtitles and translation
Produce, collate & analyse event data, including live polls and surveys with post-event recordings
Provide editorial support to reporting and produce post-event documents
Contact: Daniel Simpson, Sales Director Landor LINKS, E: daniel@landor.co.uk,
M: +44 (0)20 7091 7861