Little opposition to 20mph roll-out in Oxfordshire, says Gant
01 November 2022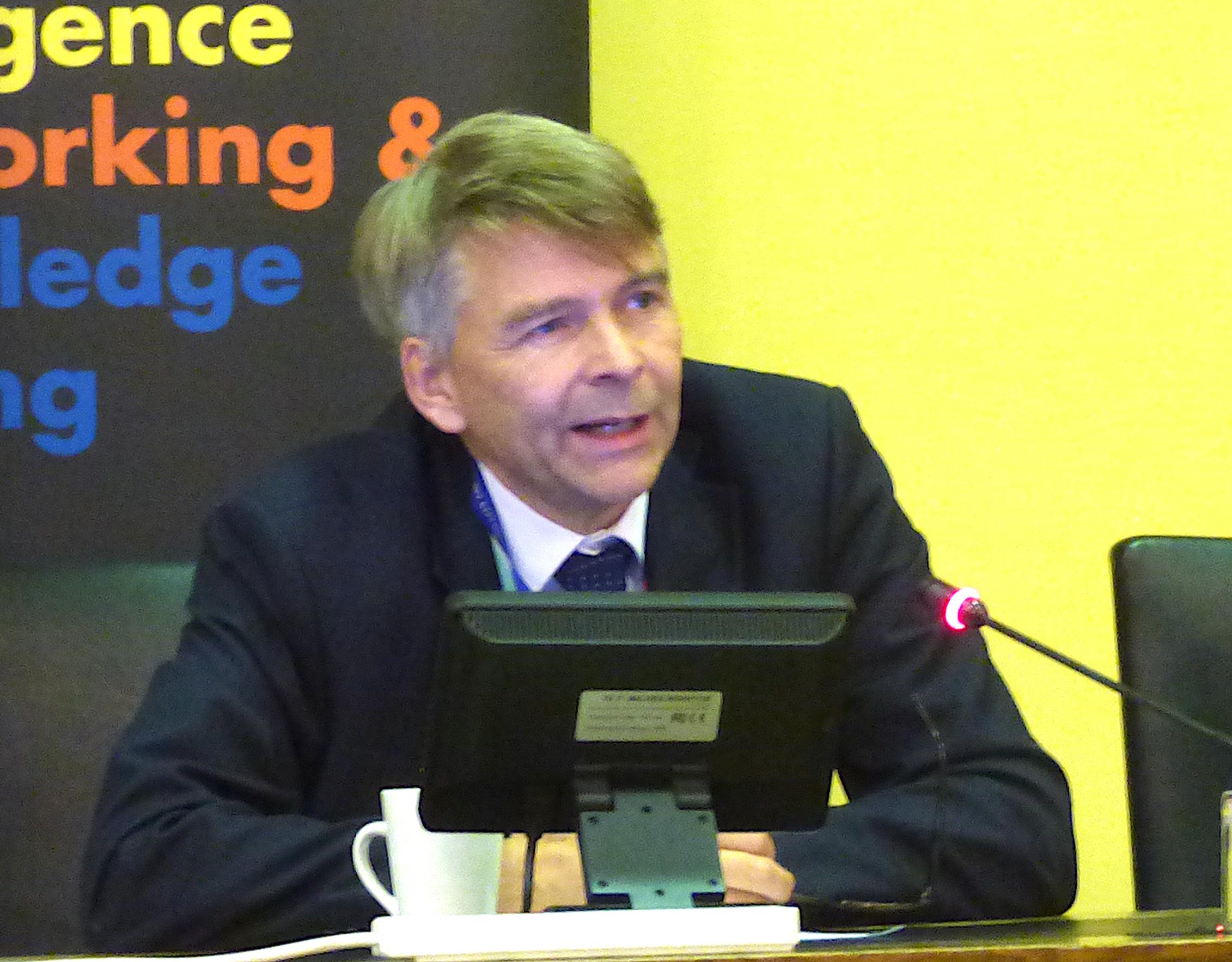 Plans to implement 20mph roads across Oxfordshire are proving "almost universally popular", according to the county council's cabinet member for highway management Andrew Gant.
Speaking at the '20's Plenty – the New Norm' event, Gant said: "To be frank, this is one of the easier policies in my portfolio. There is not that much opposition. What there is are reactionary views about driving your car where you want at whatever speed you want, which I ignore. This is a good policy to keep people safe and to make the effects of accidents less severe."
Earlier this year Oxfordshire County Council – a ruling coalition called The Oxfordshire Fair Deal Alliance, made up of the Liberal Democrats, Greens and Labour – launched a £8m scheme to roll out 20mph limits across the county over the next three years.
"This is is very much led by local demand; communities are invited to apply for it, and in order to qualify you need the support of the local parish council and local [county council] member," Gant explained. "There are almost no communities in Oxfordshire who have not applied for it."
The scheme will be implemented in three tranches, with 80 towns and parishes in tranche 1 (2022/23); 87 towns & parishes in tranche 2 (2023/24); and 40 towns and parishes in tranche 3 (2024/25).
Public consultations are underway, although feedback will not necessarily shape policy, Gant said at the event, hosted by Oxfordshire County Council and organised by Landor LINKS in partnership with campaign group 20's Plenty for Us.
"You will get people who don't like change – the 'antis' shouting louder will be familiar to anyone involved in transport policy at any level," he said. "You do have to be prepared to stick to your principles and, in the end, override a consultation."
LibDem Gant told delegates that some feedback was best ignored. "For example, I had a respondent to one of my recent decisions who said that 20mph is no good because drivers will spend the whole time looking at their speedometers. Well, you should not do that whatever speed you do, so I discounted that. Someone else said there is no evidence that 20mph limits work. Well, I discounted that because there is. Another person said, 'we need cars, you are just a woke, lefty, anti-car lobby'. Well, I discount that because it's also wrong, and it's rude."
Concerns about reducing the limit to 20mph on some roads have also been raised by bus companies, said Gant, "because they say it impacts on their efficiency, making journey times longer".
Gant argued that this was sometimes at odds with reality. "I went through a list of [20mph] schemes, and in one case, the bus companies registered an objection, saying that reducing the limit from 30mph to 20mph on a 900m stretch of road would impact on efficiency, and they may have to change their timetable."
Based on his own calculations, Gant estimates that this would add 34 seconds to the journey time, and "that is if you travel at that speed for the whole distance, which, of course, you can't".
Gant urged bus companies to work with the council to ensure a smooth transition to 20mph limits. "Let's face it - buses are under huge pressures from all sorts of things including the number of vacancies for bus drivers and fuel costs. We want to do the right thing but we have to take the bus companies with us."