CoMoUK gives accreditation to its first mobility hub
John Austin looks at the London Borough of Redbridge's new kerbside facility in South Woodford
27 July 2021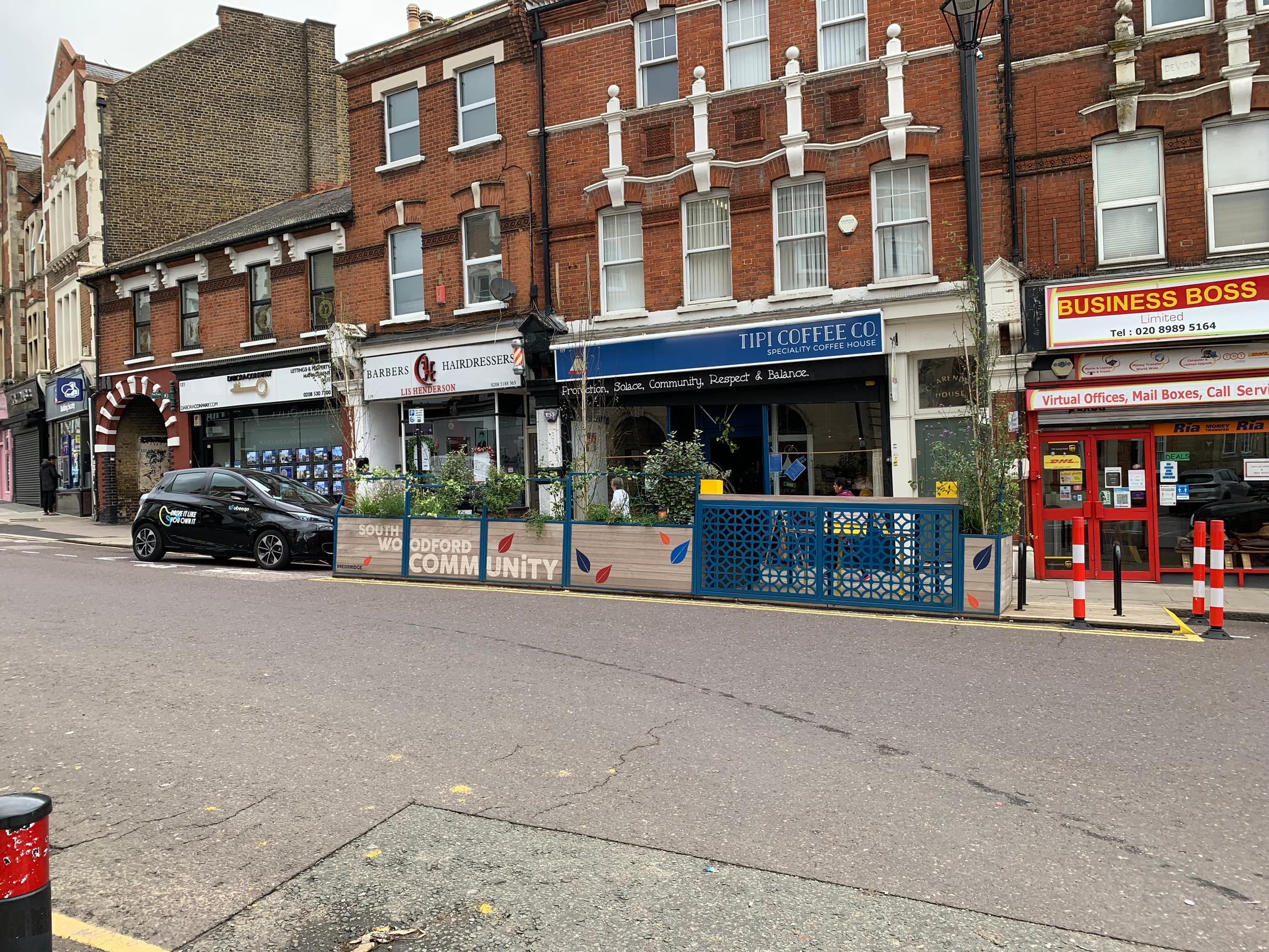 The South Woodford mobility hub is the first to receive accreditation by CoMoUK. Promoted and enabled by the London Borough of Redbridge, it has an EV-only parking bay (and charger), cycle parking and seats. It is 75 metres from the entrance to South Woodford Underground Station and 60 metres from a taxi rank, although this only operates on Friday and Saturday nights. The nearest bus stop to the mobility hub is some distance away, at 215 metres.
The South Woodford Hub does contain the three elements defined in CoMoUK's list of key features of a mobility hub: 1) Co-location of public and shared mobility modes; 2) The redesign of space to reduce private car space and improve the surrounding public realm; 3) A sign which identifies the space as a mobility hub. However, the problem is in the implementation. While the hub is just visible from the overbridge at South Woodford Station, the traveller has to know where to look for it. There was no signage for it at South Woodford Station (nor indication of it on a map there) when I visited earlier this month. So, it is effectively invisible for people travelling into the area by public transport, even though it is within a short walk of an Underground Station; and it gives the impression of being essentially a parklet rather than a hub. It also has no digital information infrastructure, although with effectively little possible connectivity between modes there this is perhaps less important.
South Woodford demonstrates that achieving the sense of a homogenous, linked area within the mobility hub's immediate surroundings and, critically, along the key access corridors to it, can be a major challenge, partly because of different agency ownerships of the relevant space. This problem is not confined to the UK; in the United States, Danielle Elkins, the City of Minneapolis's Mobility Manager, recently stated in CoMoUK's latest Mobility Hub Forum that branding and wayfinding are the most challenging areas of a mobility hub to get right.