E-scooters are dangerous and will harm active travel – PACTS
E Scooters
13 June 2020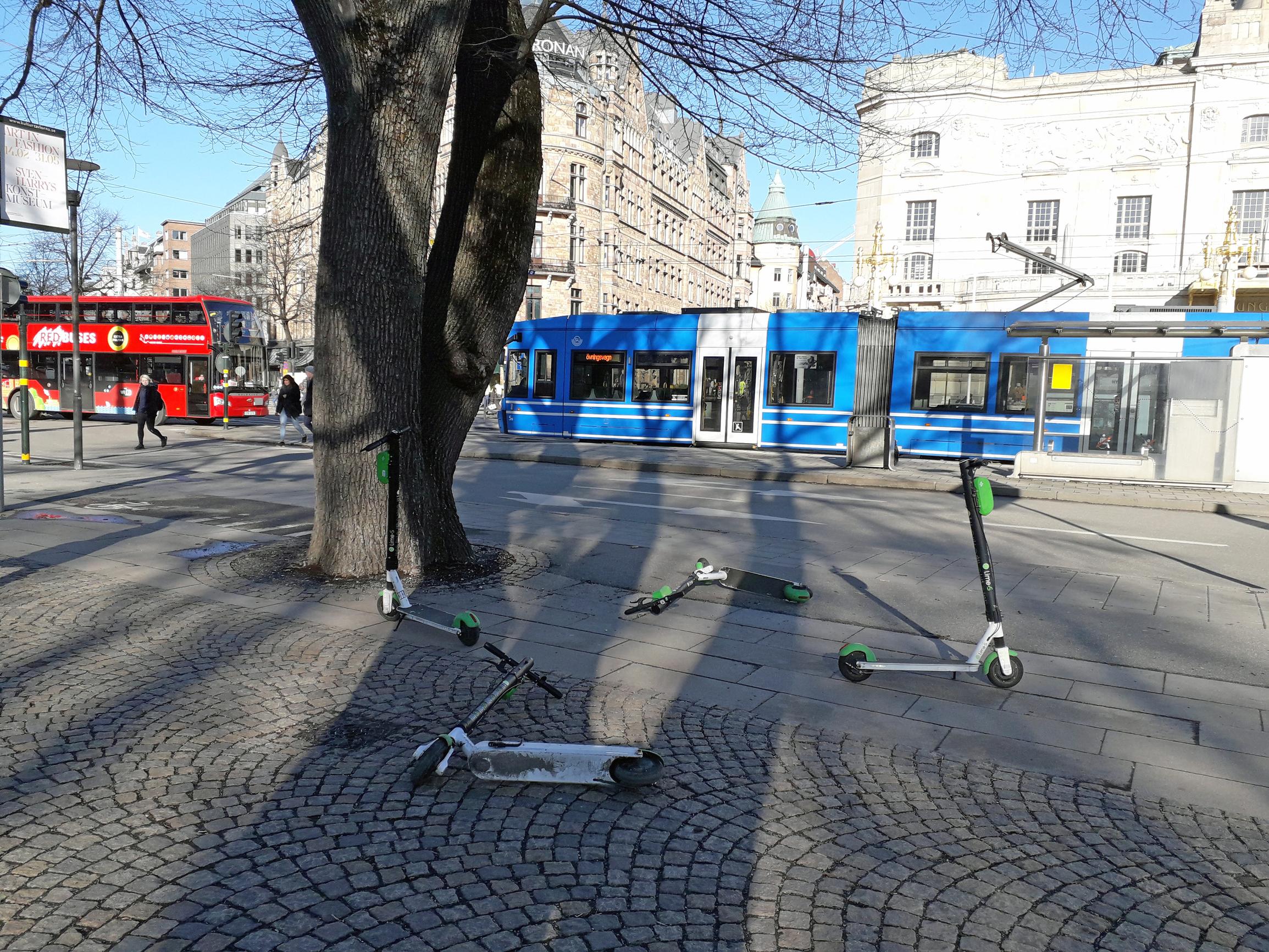 The Government's decision to fast-track rental e-scooter trials across the UK will undermine active travel and may increase road casualties, says the Parliamentary Advisory Council for Transport Safety (PACTS).
The first trials of e-scooter rental are due to begin later this month. Ministers say they will give people another alternative to using public transport during Covid-19 restrictions (LTT 15 May).
But PACTS says there is clear evidence that e-scooters will undermine the Government's active travel objectives and that they are dangerous.
"From evidence and experience around the world, it is now very clear that the public benefits [of e-scooters] are illusory and the disbenefits substantial, at least in a European context," says the organisation in a new policy paper. "As such, e-scooters will work against many of the Government's objectives. PACTS therefore opposes the trials and wider legalisation of e-scooters."
Evidence from European countries "is that very few car trips transfer to e-scooters", it says.
"E-scooter trips are predominantly trips made previously on foot, or by cycle or public transport; or new trips (often for leisure). Lime and Dott hire schemes in Paris reported 8-10 per cent transfer from car/taxi trips to e-scooters. Only in North American cities, which are highly car-dependent and have low levels of walking, cycling or public transport, is there evidence of significant transfer from car to e-scooter (>30%). Such conditions are not relevant to the UK.
"E-scooters are not active travel. They involve no physical exertion and provide no health benefit to the user. Because e-scooters largely replace walk, cycle and public transport trips, all of which involve physical activity and have the associated health benefits, e-scooters will tend to reduce active travel."
They are dangerous for users, says PACTS. "E-scooters, as widely sold and promoted by hire companies, have features which are inherently unsafe. With wheel sizes typically 8-10 inches (often less but rarely more), they are incapable of safely negotiating the ruts, potholes, uneven surfaces of many urban streets.
"It is very difficult for e-scooters riders to see vehicles approaching from behind or to give signals. E-scooters are not fitted with rear-facing mirrors or indicators. They have narrow handlebars and very responsive ('twitchy') steering due to the small wheels.
"The e-scooter rider will be in a standing position. They (and any passenger) are liable to be thrown forward more quickly and with a greater force than a pedal cyclist.
"As a result, e-scooter riders suffer much higher rates of head injury than pedal cyclists. The Danish Transport Authority recently concluded, on the basis of experience in Denmark, that the rate was eight times higher."
It says the Danish transport minister announced in February that helmets are to be made mandatory for e-scooters riders. Helmets will not be mandatory for UK schemes.
"The claim, made by some, that e-scooters should be permitted because they are less dangerous than cars is simplistic, open to challenge and an inadequate basis for decision-making." says PACTS.
"There has been a high incidence of first-time users suffering falls, sometimes with serious injury. Experience has shown that e-scooters may attract users who have consumed alcohol or drugs. This has been a problem with clubbers in Berlin.
PACTS cites comments by Adam Snow of Liverpool John Moores University, who has studied e-scooter safety. "The Centre for Disease Control in Texas found in 2018 that the rate of killed or serious injuries for these modes is 22 per 100,000 miles (in the UK it's about 0.5 per 100,000 for cars), " said Snow. "On the face of it they are far more dangerous than current modes of travel."
E-scooters are also a hazard to pedestrians, says PACTS. "The Metropolitan Police was informed of four injury collisions involving e-scooters in 2018 and 32 in 2019, including one fatality; one-third involved injury to pedestrians.
"Regardless of the law, if e-scooters are legalised for use in the UK, some people will use them on footways, for convenience or personal safety. The police will be largely unable to prevent this – they do not have the resources and they have enough other priorities.
Dockless e-scooter rental schemes will also result in e-scooters littering streets. "Montreal announced in February that it would ban 'free-floating' scooter rental schemes."
PACTS believes the presence of e-scooters will deter some people from walking, "particularly the more vulnerable (elderly, partially sighted etc)."