Local Transport Today Magazine reaches issue 800
Thirty years on – a long journey with many twists and turns, and plenty of mileage to do yet! Today we published LTT's 800th issue! Since the first issue came out in April 1989, the worlds of transport and publishing have been constantly changing writes Editorial Director Peter Stonham
12 June 2020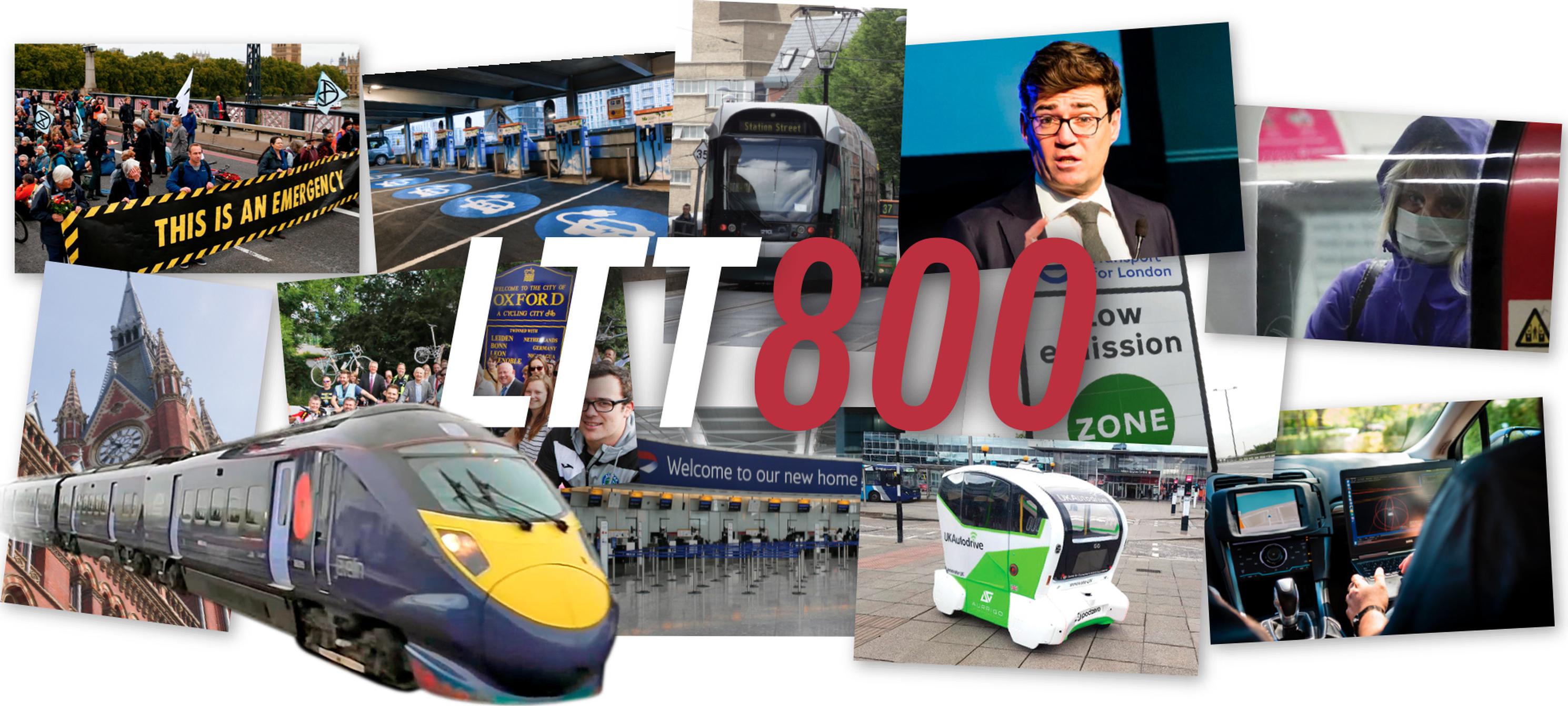 It's been a long journey since the first magazine came out in April 1989 – 31 years and 2 months ago, to be precise.
A look back through the archives reveals that over that time there have been 22 UK Secretaries of State for Transport, dozens of controversies and immediate crises in transport – most of which have come and gone – and countless transport policy documents and white papers. There have been surges of them at particular times, like the period under Labour's John Prescott as Transport and Environment Secretary, when they came thick and fast! More recently, governments have chosen to evolve their transport policies in less formal all-embracing statements, and preferring ones that address individual challenges like the latest on meeting the decarbonisation objectives, launched by current Secretary of State Grant Shapps just a couple of months ago), and the ones on new forms of transport and their regulation.
we're indebted to everyone who has steered and supported LTT's venture through the years
Through those 800 issues, we've reported on all the twists and turns of UK transport policy, the achievements of innovators and pioneers, the financial crises, the changes to the structure of the industry in terms of both operations and responsibilities at the local and regional level, and the regularly revised forecasts and analyses of movement and behavioural patterns and what they mean for the future. We've invited dozens of expert contributors to comment on their particular areas of specialism and offer thoughts on where they think things will go next – and published the responses of our readers through hundreds of letters on just those topics. And given our own opinion on things every issue in our editorial column.
'Predicting where things will go next', is never the easiest task – and especially not at the moment as we grapple with the COVID-19 pandemic, the consequences of an almost total transport lockdown, and whether the dramatic changes of behaviour prompted by that will be enduring or temporary.
Here at LTT, we're certainly up for change. We've been pleased to evolve significantly over the years, and we're changing again right now. New elements have been regularly added to the LTT mix beyond the original fortnightly print product to bring our readers an enriched online information service through the Transport Xtra portal which carries all our published LTT archive and more, together with a whole host of opportunities for discussions and networking at conferences and events including our annual Local Transport Summit introduced five years ago to provide an opportunity for the thinkers and decision-makers to take stock each year of changes in the sector and new ones on the horizon. Most recently we've introduced fortnightly online discussions to complement the magazine itself, along with e-newsletters to bring you up to date with developments in specialist areas, including transport's COVID-19 response. As a platform for the profession to express its views, we've been the first place to see many new ideas and concepts floated, and the expression of expert opinion, the latest being the role of one of our online discussions as the catalyst for a letter from a key group in the profession to the Secretary for State, offering support for his policy on roadspace re-allocation to reflect the COVID travel response.
We did think about trying to list all the people who have been involved with LTT in various ways over the years, but space simply does not permit! Needless to say, we're indebted to everyone who has steered and supported LTT's venture through the years – the editorial and commercial teams, readers and advertisers alike.
The LTT project – it's no longer just a magazine – obviously wouldn't exist without you all out there in the local transport community. We take great pride with your identification with us on our mission to provide a specialist focus on the vital area of local transport policy and practice that has such a great influence on both individual people's lives, and the success and development of the country as a whole.
The world is changing, and is changing massively at the moment, and so are we. In this feature spread we explore what the world was like when we began, and list a host of developments that were mostly not even under discussion then. In the next issue we will bring you more news of our next phase of development and some exciting new further steps which the LTT project will be introducing in the coming weeks.
Stay on board, you're going to love the journey!
Read more: