Operators struggle to commit funds to electric bus town bids
Buses
01 June 2020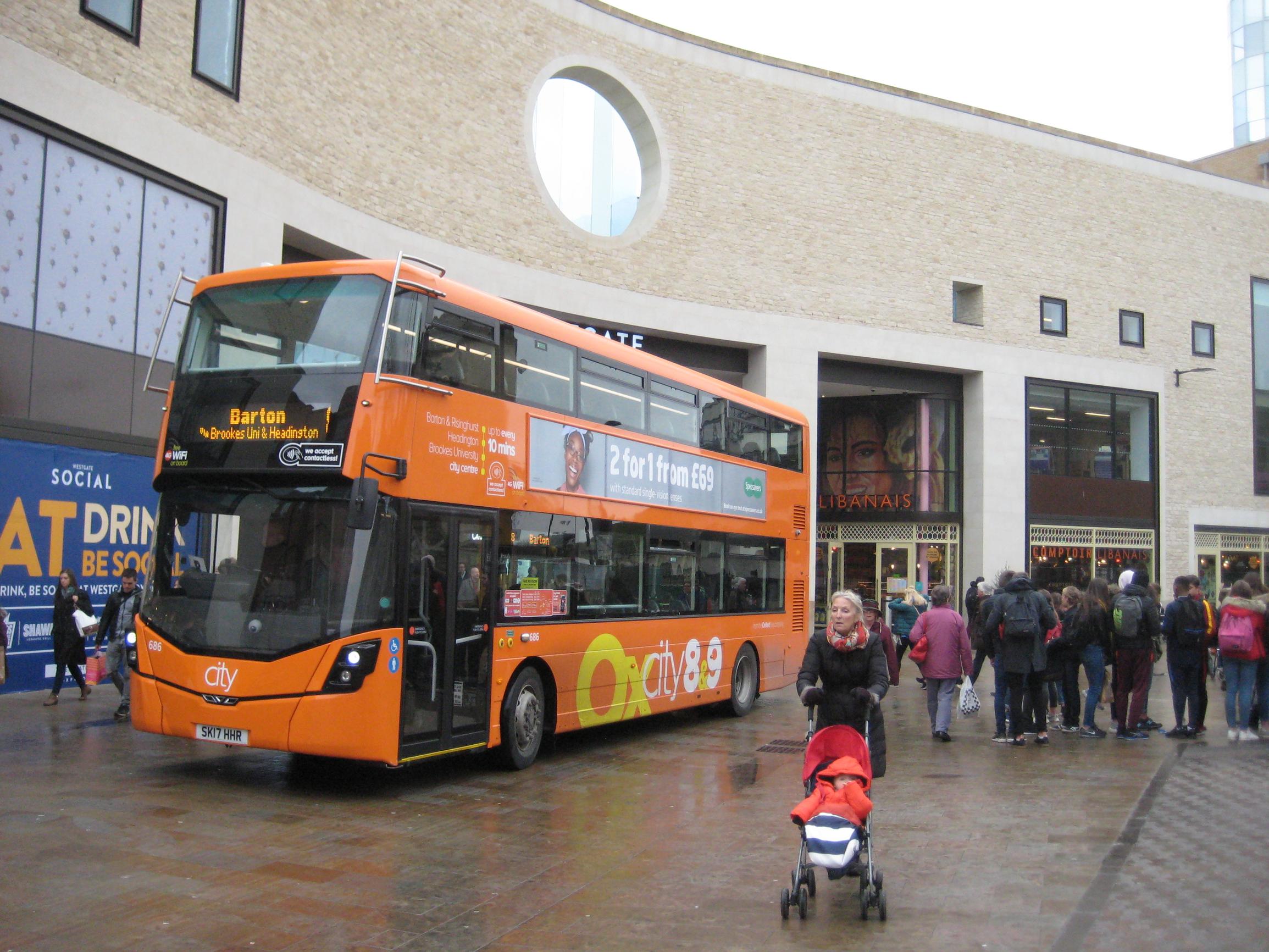 Bus operators may be unable to give cast-iron commitments to provide match-funding in the DfT's All-Electric Bus Town competition because Covid-19 has wrecked their investment programmes.
The funding competition will see £50m awarded to electrify a bus fleet in one town or city in England (LTT 07 Feb). The DfT will contribute up to 75 per cent of the cost difference between a zero emission bus and a standard conventional diesel bus equivalent, and up to 75 per cent of the capital expenditure incurred for infrastructure improvements, such as charging facilities.
The deadline for local authorities to submit expressions of interest was extended to 4 June because of Covid-19.
Councils are required to secure support for their bids from local operators. The bidding guidance states: "All bus companies operating routes in the designated area must sign up to the proposal and to the levels of investment that they are likely to need to contribute, with signatures from the national chief executive officer and local area managing director indicating a five-year minimum commitment that they will run an electric bus fleet."
Oxfordshire County Council is proposing to submit a bid for Oxford. But Susan Halliwell, the council's director of planning and place, told members: "Whilst the bus operators remain supportive and continue to work with officers to develop the expressions of interest, it is not possible at this stage for the bus operator chief executives to provide the level of financial commitment which is currently set out as a requirement in the DfT's guidance."
Oxfordshire was unlikely to be unique in facing this difficulty, she added. "It is extremely likely to be the case that expressions of interest submitted by other authorities will also be non-compliant in this sense."
LTT asked the DfT if it had issued any guidance on this matter to councils. A spokeswoman replied: "The Department will be considering all bids that are received for the All-Electric Bus Town scheme and will provide an update to bidders in due course, once the process has completed."
Shortlisted bids will be invited to submit full business cases, possibly by the end of the year.
The Oxford bid could see some routes covered by fully electric buses and others by zero emission capable buses, operating in zero emission mode within Oxford but switching to diesel power beyond the city boundary.
The Oxford Bus Company and Thames Travel, which are both subsidiaries of the Go-Ahead Group, currently operate 166 vehicles across the area under consideration. Of these, 60 are projected to be suitable for becoming entirely electric and 106 would be suitable as 'range extender' hybrid buses capable of operating longer distance services to, for example, Abingdon, Bicester and Didcot.
Stagecoach currently operates 137 vehicles within the area, of which 94 are likely to have to be hybrids and the remainder fully-electric.
Arriva operates a fleet of 15 buses within the area, Red Rose one (plus a spare) and Charlton one. All these would need to be range extenders due to the distance covered by their services.
Oxfordshire envisages a five-year programme of vehicle replacement, with short-range entirely electric buses introduced in the first stage and hybrid vehicles introduced later, in order to fully benefit from advances in hybrid vehicle technology.
Oxfordshire estimates a cost difference to convert all buses and provide the supporting infrastructure of £75.2m. Of this, the DfT will fund 75 per cent, up to £50m.
"As 75 per cent of £75.2m is £56.3m, this leaves a shortfall of £6.3m plus a financial burden of approximately £19m for the bus operators,"said Halliwell. "Investigations are ongoing to determine potential cost savings in partnership with the bus companies with a view to reducing costs, to ensure that there is not an increased burden on either the bus operators or the council."
One issue being explored is whether bus priority could be used to speed-up bus journey times, reducing costs and increasing patronage for operators. This could be used to offset the shortfall in funding for the EV bid.
Said Halliwell: "Other manufacturers are emerging in the marketplace offering cheaper solutions for 'all-electric buses', which could reduce the costs considerably. However, further investigation is required to determine their viability. This could negate the £6.3m shortfall and the burden on bus operators."
E-buses 'could add to road repair bill'
Electric buses are likely to push up road maintenance costs because of the added weight of batteries.
Susan Halliwell, Oxfordshire County Council's director of planning and place, told councillors: "Officers are currently investigating how electric buses, which are generally considered to be heavier than conventional buses, might affect the network and whether strengthening of certain routes might be required.
"Bus manufacturers have begun to introduce lightweight electric buses, partly to increase range. Whilst this would negate the issue surrounding ongoing maintenance, these solutions are currently more expensive and are unlikely to be viable at this time."
The DfT's All-Electric Bus Towns bidding guidance makes no provision for councils to bid for extra road maintenance costs. But Halliwell said: "Should the expression of interest be successful, options to fund the increase in future maintenance costs will be investigated in partnership with the bus companies and the DfT as part of development of the business case."