16% of UK GP practices now socially prescribing physical activity
29 January 2020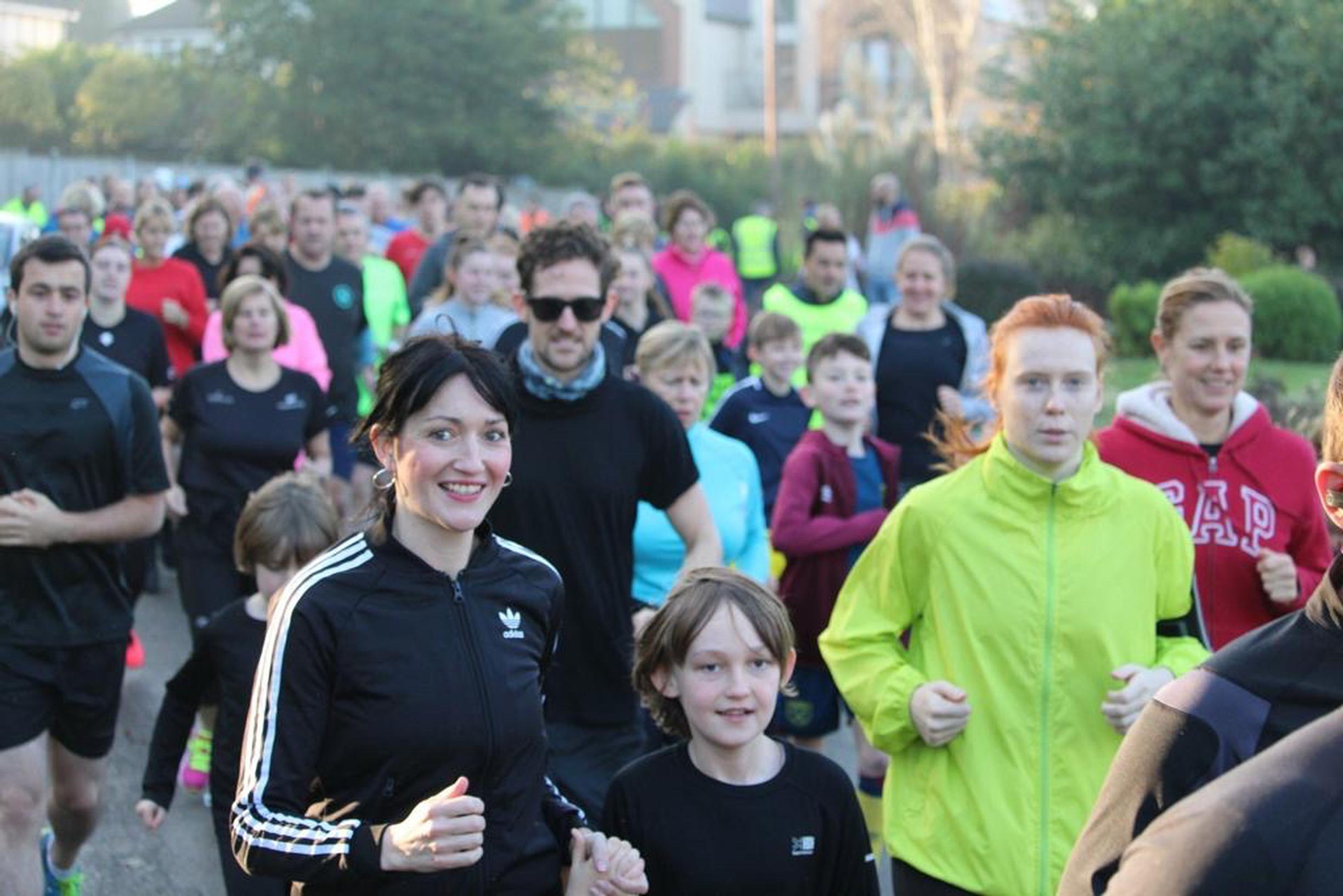 More than 16% of practices in the UK have registered to become a parkrun practice. In 2018, the Royal College of General Practitioners (RCGP) and parkrun UK launched the parkrun practice initiative to promote the social prescribing of physical activity through participation in local 5k parkrun events.
The parkrun practice initiative takes an accessible and low cost approach to promoting health and wellbeing throughout primary care. The initiative enables GPs and practice staff to socially prescribe physical activity by referring patients to one of the more than 660 parkruns that take place throughout the UK every weekend. Building on the research conducted by parkrun in 2017, which revealed that hundreds of healthcare practitioners were already signposting patients to parkrun events, the initiative has rapidly gained interest from primary care teams across the country.
To date, more than 16% of practices across the UK have registered. However, the initiative is still in the early stages of development, and an ongoing evaluation by Warwick Medical School will shed light on implementation and impact. Initial results indicate that many staff members have been encouraged to participate in parkrun since becoming a parkrun practice.
The collaboration between the practice and a local parkrun helps make the connection between public health and voluntary organisations, assisting in the creation of healthier, connected communities. At a national level, the collaboration between RCGP and parkrun provides an example of how two organisations can work successfully together to run a low-cost, innovative and scalable solution to promoting activity and improving health and wellbeing.
The Advanced Wellbeing Centre (AWRC) recently worked with parkrun to conduct pioneering research into how it improves health and wellbeing. The research had a significant impact on the understanding of how parkrun improves the lives of those who walk, run and volunteer at its events across the UK, and around the world.
parkrun is a charity which delivers free, weekly, timed 5k events every Saturday morning in areas of open space. They also organise junior parkruns, which are 2k events for 4-14 year olds and their families, on a Sunday morning.
Across the UK, there are 680 5k events and over 300 2k junior parkruns. About 170,000 people walk or run at those events every weekend, supported by around 19,000 volunteers.
In total, around 2.4 million people have taken part since the first event was held in 2004. In 2009 parkrun spread internationally. Today, there are over 1,900 events every weekend across 22 countries around the world. So far over 6.4 million people have signed up, and around 300,000 people take part every weekend.
Says Chrissie Wellington, Head of Health and Wellbeing, parkrun Global: 'parkrun's mission is 'to create a healthier, happier planet'. To support this vision, parkrun commissioned Sheffield Hallam's AWRC to implement a survey to find out more about parkrun participation and the impact on health and wellbeing.
'The research undertaken by the AWRC has been of significant help to parkrun, said Wellington, 'validating our assumptions regarding the wide-ranging physical, emotional and social health benefits and providing the empirical evidence to support the implementation of our mission. For example, the study shone a light on the fact that volunteering is an incredibly positive activity in its own right, with the greatest health and wellbeing gains being seen by the thousands of people who volunteer at parkrun.
'People may be motivated by altruistic factors, but this research supports our belief that volunteering at parkrun benefits the individual in a range of ways, as well as the community they are part of.'
The survey was sent out in 2018 to all registered parkrunners over the age of 16 in the UK and Ireland — resulting in 60,694 responses from the UK and 4,493 from Ireland. This makes the survey one of the largest pieces of independent research into the impact of physical activity in the world.
The survey revealed a range of positive results for those participating in the weekly event, whether running, walking or volunteering.
73% of parkrunners said their mental health had improved and 89% of respondents said that their physical health had improved by taking part. Volunteering for parkrun had incredible results — 84% of volunteers reported an improvement to their happiness.
The results suggest that parkrun has helped inactive people increase their levels of activity, inside and outside of the parkrun environment. Around 5% of respondents who participate were previously inactive, however 95% of these then became active after engaging with parkrun - taking part in a further 143 instances of exercise per year outside parkrun.
The survey has helped to shed light on the impact that interventions, like parkrun, can have on health and wellbeing and this study has generated a rich data set which is being further explored by researchers with an interest in this field.