Plans to get Scotland walking
The Step It Up strategy puts walking and physical activity at the heart of the response to tackling some of the biggest issues in Scotland
01 February 2022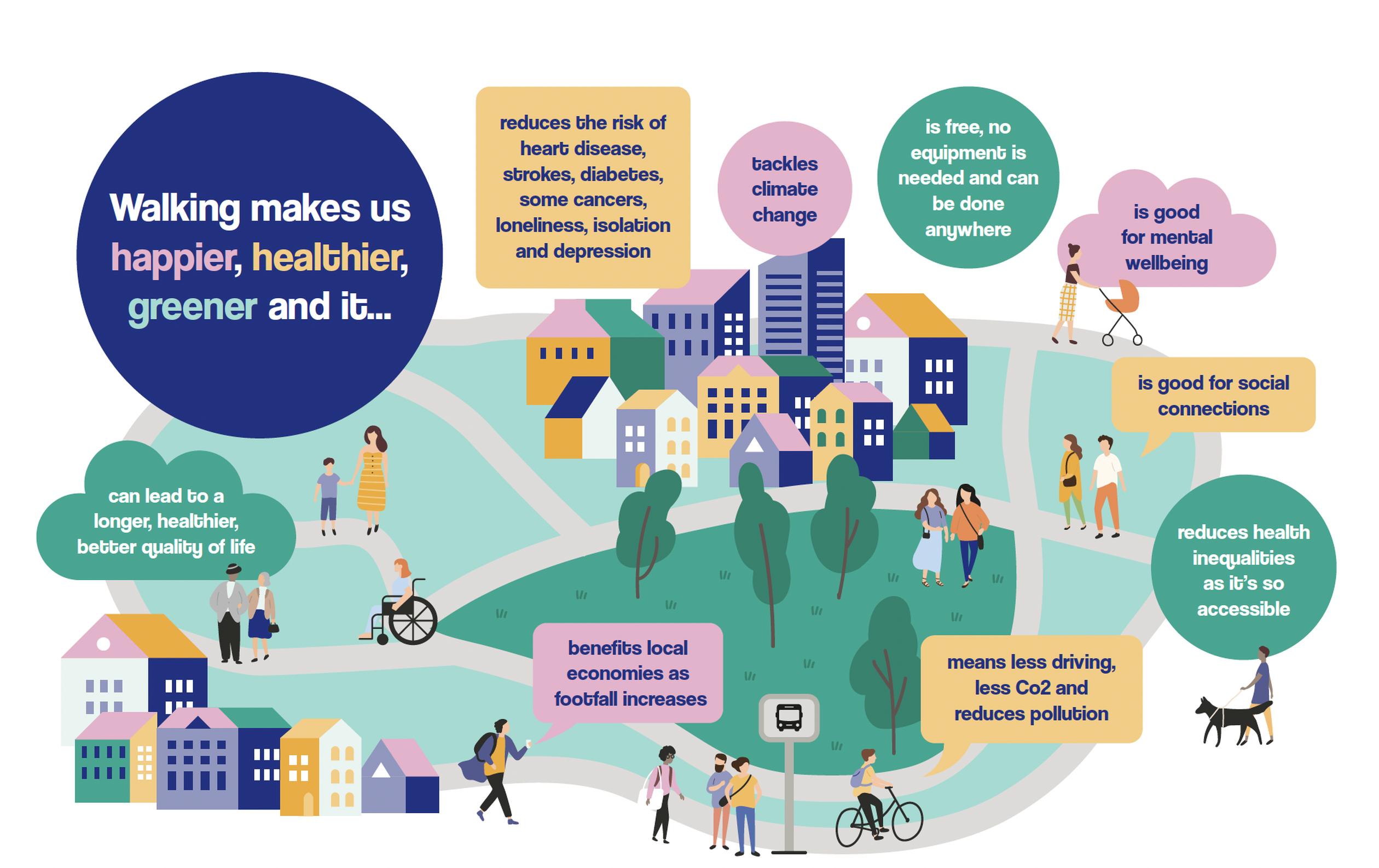 A new project from Paths for All aims to tackle physical inactivity, poor mental wellbeing, health and transport inequalities and the climate emergency through boosting walking.
The Step It Up strategy puts walking and physical activity at the heart of the response to tackling some of the biggest issues in Scotland today.
Download the Step it Up report here
Step It Up has been structured around the four key objectives in the WHO Global Action Plan for Physical Activity, which looks to promote walking, whether on foot, with a wheelchair or mobility aid as the natural choice in order to improve health, tackle inequalities and respond to climate change.
Walking is also part of the response to the climate challenge, says Paths for All. "It's the cleanest form of transport. The pandemic changed work, travel and recreation patterns and we have a chance to make these positive changes stick. We'll be supporting communities and local authorities to enable behaviour change within the population, create good environments for walking and wheeling with effective and affordable public transport connections and champion planning and policy which makes walking a natural choice for short daily journeys."
Kevin Lafferty, our Chief Executive Officer said: "Our new strategy sets out a clear focus for the future for all of Scotland.
"We truly believe walking is unbeatable for our physical, mental, and social health and wellbeing.
"It's undoubtedly the best buy in public and planetary health today and now is the time to step things up."
Maree Todd, Minister for Public Health, Women's Health and Sport, said: "The launch of Paths for All's new strategy is welcomed. Walking is an effective and accessible way to improve physical, mental and social wellbeing. Everyone in Scotland should have equal access to inclusive environments where they can walk, wheel and be active."