Road user charge to support Oxford's zero emission zone
Air Quality
10 January 2020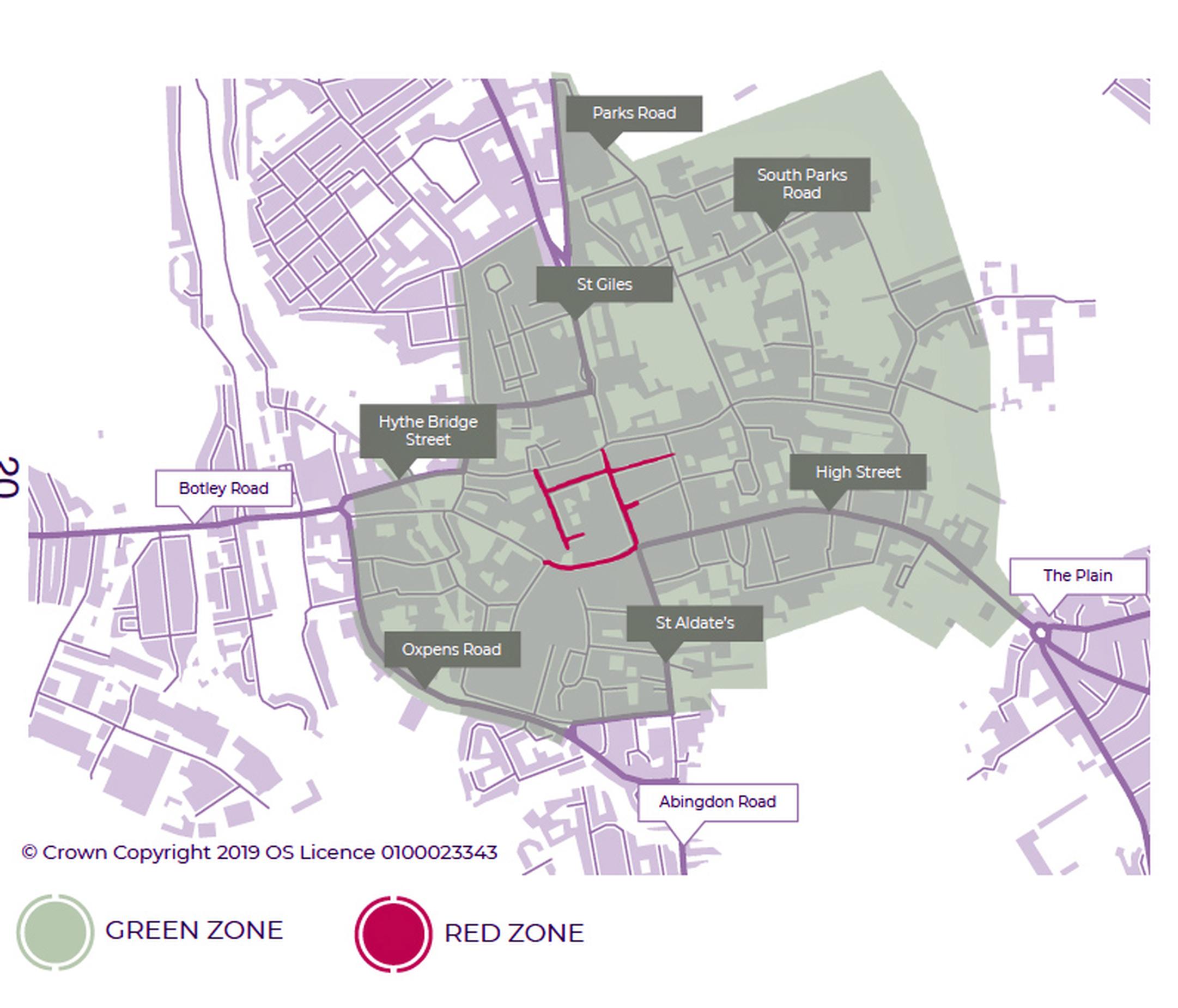 Details of a road user charging-based zero emission zone in Oxford city centre have been published for consultation by Oxfordshire County Council.
The plan, developed with Oxford City Council, will cover a 'Red Zone' of streets within the city's central core. The streets have high pedestrian and cycle flows and are open to vehicles for access only.
The scheme is due to be introduced on 1 December. Oxfordshire says it is likely to be the "first area in the UK to set a zero emission requirement".
Zero emission vehicles will be able to drive in the streets free of charge but other vehicles will have to pay a road user charge of £10 between 7am and 7pm seven days a week, rising to £20 in December 2024. Some exemptions and discounts will apply.
The Freight Transport Association this week described the plan as "a tax on trucks and vans". Rebecca Kite, its environment policy manager, said: "It is simply too soon to implement such a punitive scheme; there are currently no zero-emission trucks on the market, and very limited options for vans. And without a workable definition for an ultra low emission truck – something FTA is working with the Government to develop – the scheme is effectively a tax on essential freight vehicles."
Initially, no charge will apply to taxis, buses, Blue Badge holders or vehicles registered to businesses within the Red Zone. Residents of the zone will pay £1 a day, or £250 a year.
From 2024, vehicles registered to businesses in the zone will pay £10, Blue Badge holders £20 (subject to a possible discount), and residents of the zone £2 a day or £500 a year.
Some hybrid vehicles will be eligible for free entry. The ZEZ criteria are based on the Government's plug-in grant qualifying criteria. Cars will gain free entry if they have carbon dioxide emissions below 50g/km and a zero emission range of 70 miles. Vans will have free entry if they have CO2 emissions below 75g/km and a ten mile zero emission range.
Automatic numberplate recognition cameras will enforce the zone.
Consultation runs to 31 January. A formal consultation on the charging proposal will commence in March.
The ZEZ is part of a phased approach to traffic restrictions being explored by Oxfordshire.
A similar road user charging and zero emission requirement could be implemented in 2021/22 for the wider city centre (a 'Green Zone' – see map). This could see daily charges for high emission vehicles – worse than Euro 6 diesel or Euro 4 petrol; a discounted daily charge for low emission vehicles – Euro 6 diesel, Euro 4 petrol or better; and no charge for zero emission vehicles
The council also identifies a Blue Zone covering a much larger area of the city but excluding its eastern arc. A Euro VI Traffic Regulation Condition will apply to most buses in this area from December this year and all buses from December 2022 (LTT 21 Jun 19). Oxfordshire then wants all buses in the area to be zero emission by 2030 if possible, and by 2035/37 at the latest. This area could also become an ultra-low emission zone for all vehicles.
All Oxford-licensed taxis must be zero emission by 2025, with emissions standards being phased in between 2020 and 2025.
The council plays down the prospect of a congestion charging scheme covering all of Oxford, saying this would require large numbers of cameras and be expensive to operate.
A workplace parking levy remains a possibility.