Run EV charging cables over footways, Hants tells residents
19 July 2019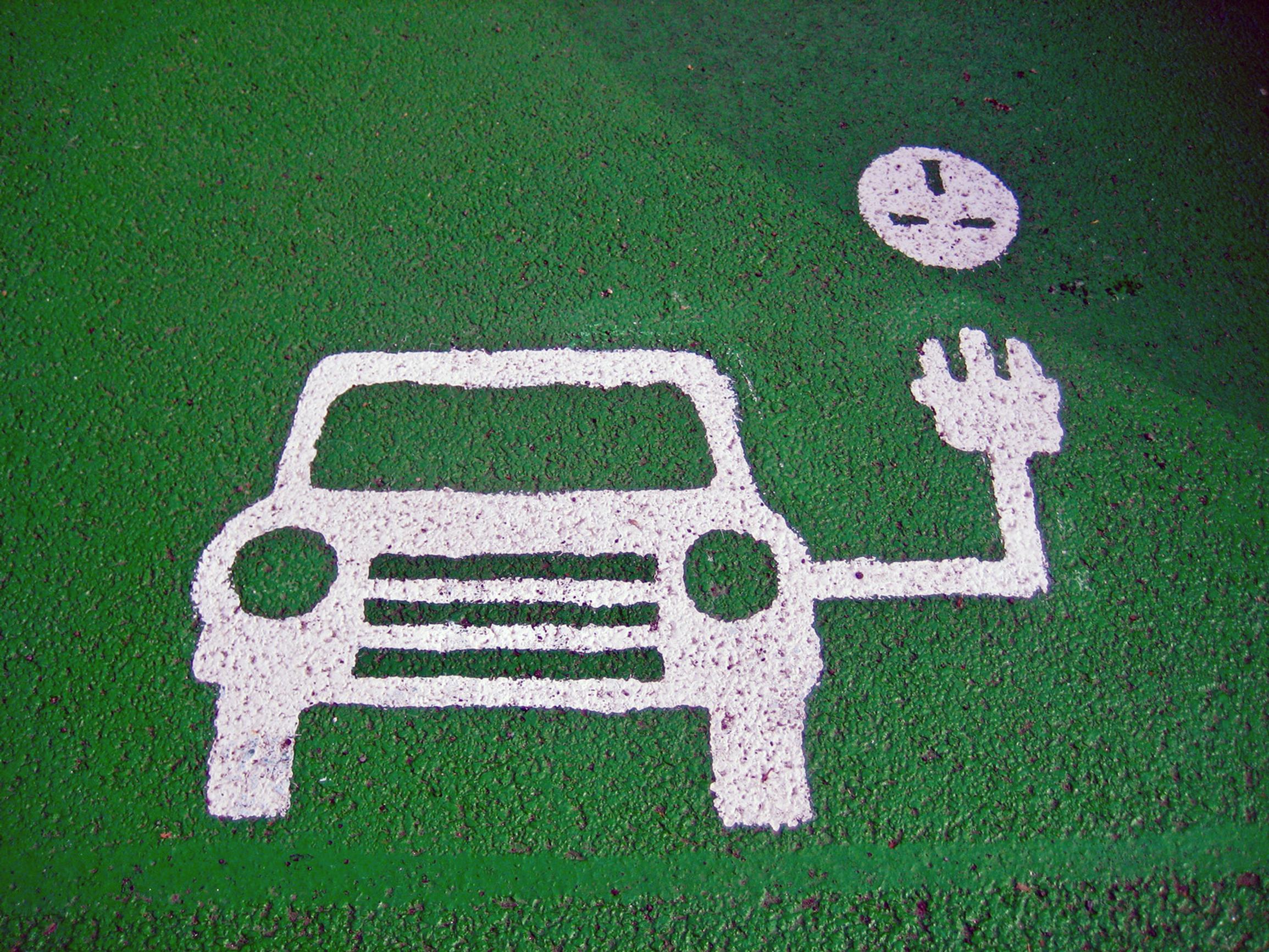 Hampshire County Council is advising electric car owners with on-street parking to run an electric cable from their house across the footway to charge their vehicles.
Hampshire says this will eliminate the need to invest in on-street charge points and allow residents to benefit from cheap tariffs. But pedestrian campaign group Living Streets fears the cables will create trip hazards.
In a report this week, council director of economy, transport and environment, Stuart Jarvis, said: "Many residents without off-street parking could charge their vehicle by running an electric cable from their property across a public footway or verge to their vehicle.
"This would enable residents to conveniently charge their vehicle and benefit from the lowest electricity tariff available to them in the same way as residents with off-street parking."
Jarvis added encouraging residents to charge in this way "would also require no specific provision for on-street electric vehicle charge points, minimising costs for the county council".
Hampshire has rejected the idea of a licensing scheme to ensure charging cables don't pose a trip hazard to pedestrians. Said Jarvis: "A licence would require residents to comply with a number of standard provisions to safeguard the public from the hazard presented by a cable.
"Meeting standard provisions e.g. public liability insurance, and the cost of applying for a licence, could discourage members of the public from purchasing electric and plug-in hybrid vehicles. The county council could also be criticised for introducing an unnecessarily restrictive regime if the public consider the standard provisions excessive."
He said residents could already extend electric cables over the footway for a variety of purposes other than charging electric vehicles, such as powered garden tools, car cleaning. "Similarly, residents may leave obstructions on the footway e.g. rubbish bins for collection, garden waste, etc. Licences are not required to control these potential hazards. Charging electric vehicles is consistent with other routine domestic activities and does not present a specific hazard or aggravated risk." ?
He acknowledged that charging was "likely to take place overnight when cables would be less visible". "In the winter this would include periods of higher footfall. The hazard is similar to that of non-safety footway defects or obstructions, e.g. tree debris."
The council has prepared good practice guidance. This recommends that residents park their vehicles as close to their property as possible and that they purchase a cable guard to cover the area likely to be walked across, including the full width of any footway and verge between the property and the vehicle. The guard should be non-slip, have contrasting colour markings e.g. yellow, have anti-trip sloped sides, and be of a tough construction.
"Where a vehicle cannot be parked immediately opposite the property, the cable should be run along the carriageway channel against the kerb," says the guidance. "The recommended maximum distance from a point opposite the property is ten metres." Cables should never be extended from an upper storey window to a vehicle.?
Rachel Lee, Living Streets' public affairs and policy coordinator, criticised the council's policy. "The growth of electric vehicles must not come at the expense of pedestrians. It's not okay to run a cable across a carriageway, so why should it be acceptable on a footway? It creates a more than significant trip hazard for older adults, people with mobility aids, young families with buggies, and those living with sight loss.
"This is not a long-term solution. If there is a vision that we will all move towards electric vehicles in the future, then this scenario would potentially see us having cables trailing across our pavements from every house in the street."
Lee said Hampshire should instead look at allocating road space, such as car parking bays or small build-outs from the pavement, to accommodate new EV charging points. "This would ensure pavements are safe and clutter-free."
Councillor Rob Humby, deputy leader of Hampshire County Council and executive member for economy, transport and environment, said: "As more people consider using electric vehicles, it is important that those who don't have access to off street parking are able to charge their vehicles safely. By providing this guidance we want to support residents to be able to do this. The guidance will be on our website shortly."