Taxi drivers will be hardest hit by Clean Air Zone standards
AIR QUALITY
08 January 2019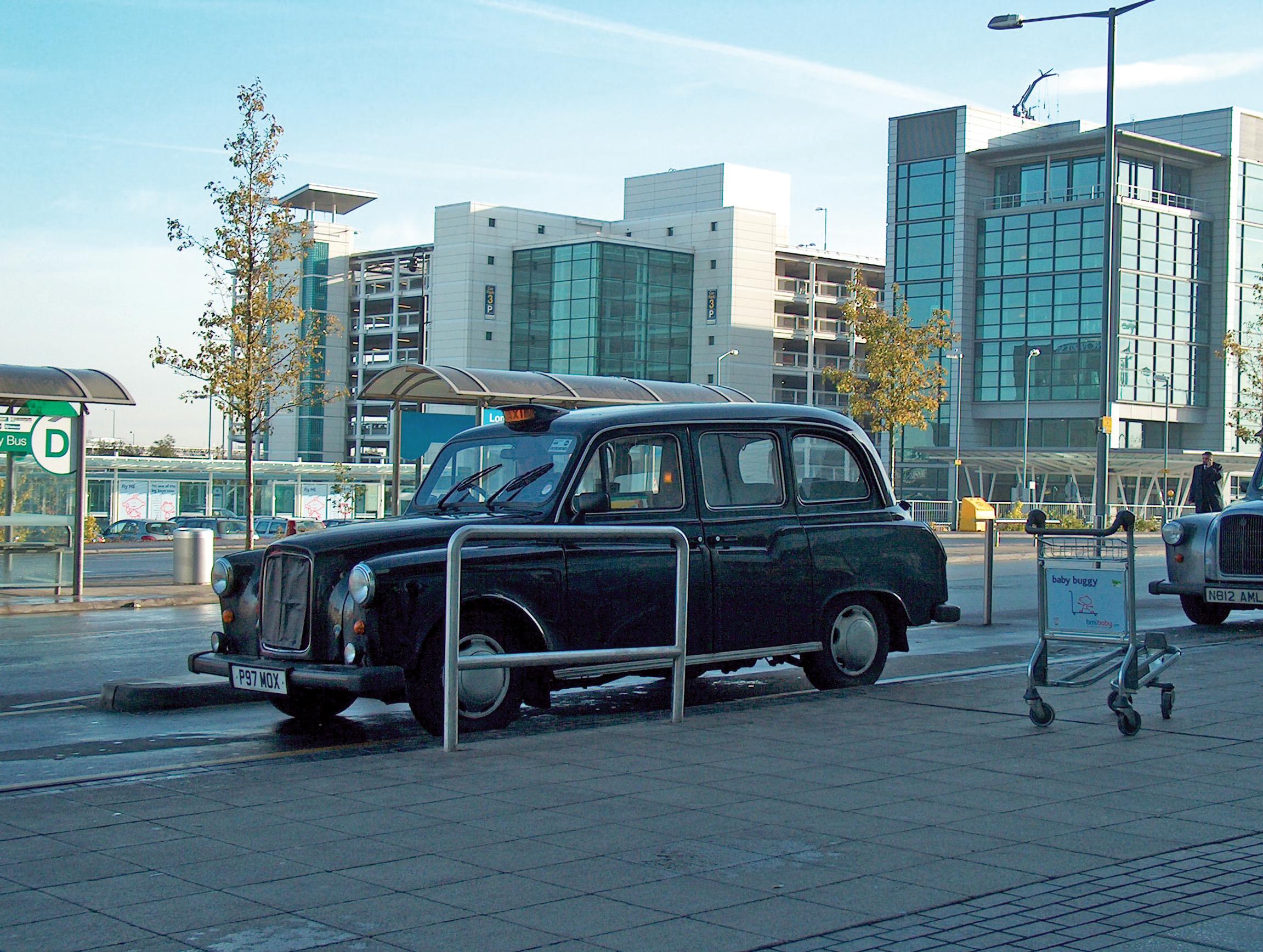 Many taxi and private hire drivers in Birmingham may retire rather than invest in vehicles that comply with new licensing conditions associated with the city's charging clean air zone (CAZ), the council believes.
New taxi licensing conditions to be introduced in 2020 will result in 1,140 of the city's hackney carriages (taxis) no longer being eligible for a licence. The council says this represents 90 per cent of the fleet.
Birmingham wants the Government to provide a £5m grant to help soften the blow of the CAZ/licensing changes to taxi drivers.
"Taxi drivers are arguably the hardest hit by the CAZ, and the council wishes to ensure that all drivers who wish to upgrade their vehicle have access to assistance," says Birmingham. "The council therefore feels strongly that providing support for 1,000 hackney carriages is the correct approach. If each driver entering the scheme receives £5,000 in funding, then the total cost of the scheme comes to £5m."
The vehicle options open to taxi drivers are limited, however, because the council's taxi licensing requirements are likely to be tightened in 2026.
"Drivers are faced with limited options as a Euro 6 vehicle can only be operated for six years due to a proposed ultra-low emission vehicle (ULEV) licensing condition in 2026 and electric taxis involve high capital costs," says the council. "This creates significant affordability issues for drivers forced to change their vehicle."
The council says talks with hackney carriage drivers revealed two preferred mitigation options:
• purchasing/leasing a new ULEV taxi: there is currently only one ULEV hackney carriage on the market with a retail price of £55,599 (including VAT, after accounting for the plug-in taxi grant of up to £7,500 from central government).
• purchasing a second-hand vehicle and installing an LPG retrofit solution: this will be limited to a vehicle under 15 years of age in 2020 (Euro 4 minimum). "Feedback from the driver community suggests a second-hand Euro 4 vehicle will be in the region of £12,000 with an additional £12,500 for installation of the retrofit technology, totalling £24,500 (including VAT)."
The council proposes to offer financial support of £5,000 to drivers. This would cover 42 per cent of LPG retrofit costs and between 33 and 50 per cent of the four-year operational costs of an ULEV, it says.
In addition, the council plans to purchase 50 hackney carriages and lease them to "financially vulnerable" drivers.
Even with these measures, the council says "there is a possibility that many [drivers] will choose to retire". "All options that are open to drivers forced to change their vehicle require significant capital expenditure and this will be hard to justify for drivers that are close to retirement."
The majority of hackney carriage drivers live in the most income-deprived parts of the city and are disproportionately from the city's black and asian populations, Birmingham acknowledges.
A reduction in the city's hackney carriage fleet could reduce accessibility for the city's disabled population and the elderly, and increase security concerns for women travelling at night, says the council. But it adds: "A recent taxi demand survey showed that, even accounting for the expected increase in demand, the hackney carriage fleet could reduce by 25 per cent and still comfortably meet demand. If this is applied to the current fleet it suggests 960 vehicles are sufficient to support the mobility needs of Birmingham. As a result of these factors, Birmingham is asking for a finance package to support 1,000 vehicles."
Private hire vehicle (PHV) operators will also face compliance challenges with the CAZ and new licensing conditions. "In 2020, the proposed new licensing conditions will require PHVs to be CAZ compliant as well as enforcing an eight-year age limit," says the council.
"The enforcement of this age limit alone will result in 89 per cent of the current fleet of PHVs being no longer eligible for licensing by the council and, when the emissions standards are also considered, this results in only 162 vehicles out of a total stock of 4,321 being eligible for licence in 2020. This leaves 4,159 vehicles which must be upgraded."
The council says 90 per cent of PHV drivers belong to the lowest income quintile in the city.
"The range of vehicle choice available to PHV drivers is larger than that available to hackney carriage drivers, and this, combined with generally cheaper vehicle prices and a larger second-hand market, means the impact of the CAZ will be less severe than that experienced by hackney carriage drivers," says Birmingham. "However, those with non-compliant vehicles still face significant upgrade costs and there is a risk that many will no longer be able to operate as PHV drivers as a result of the licensing changes."
The council proposes financial assistance for PHV drivers upgrading to a compliant hybrid electric (HEV) or ULEV vehicle. "This financial support will be in the form of a £2,000 contribution towards a HEV or ULEV CAZ compliant vehicle."
To maximise the impact of this funding, a condition on the maximum age of the vehicle will be set at three years (as of 2020). "Considering the eight-year age limit, this will ensure that vehicles purchased through this funding scheme will be able to operate up to at least 2025.
"If it is felt this excludes low income PHV drivers from making use of this offer due to the higher upfront costs of ULEV vehicles, then Euro 6 diesel and petrol vehicles can also be included in the eligible list of vehicles," says Birmingham. "If this is the case, the council would look to implement a graded funding system whereby ULEVs would receive a larger funding amount than regular vehicles."?
---
Charging credit for electric vans
Van owners in Birmingham could be offered £1,000 of electric vehicle charging credits to encourage them to purchase electric vehicles.
The credit would be valid for use on the city's public network of electric vehicle charging points.
Diesel vans will have to be at least Euro 6 to be exempt from the proposed charging clean air zone.
Birmingham hopes the free EV charging credits will persuade many owners to go beyond this minimum standard.
"This will provide an incentive for fleet managers to choose ULEVs over traditional compliant vehicles, which have been shown, in some cases, to emit over 12 times the legal Euro 6 NOx emissions," says the council.
"This credit is designed to cover a years' worth of mileage using the following calculation: average van mileage of 20,623km at 0.2kWh/km equals an annual demand ~4,000kWh, assuming a price of 25p/kWh on the public charging network. This gives a total cost of £1,000 per vehicle."
The council plans to limit the measure to drivers/fleets within the Birmingham area.