Work underway to integrate HS2 with Metrolink
RAIL STATIONS
08 January 2019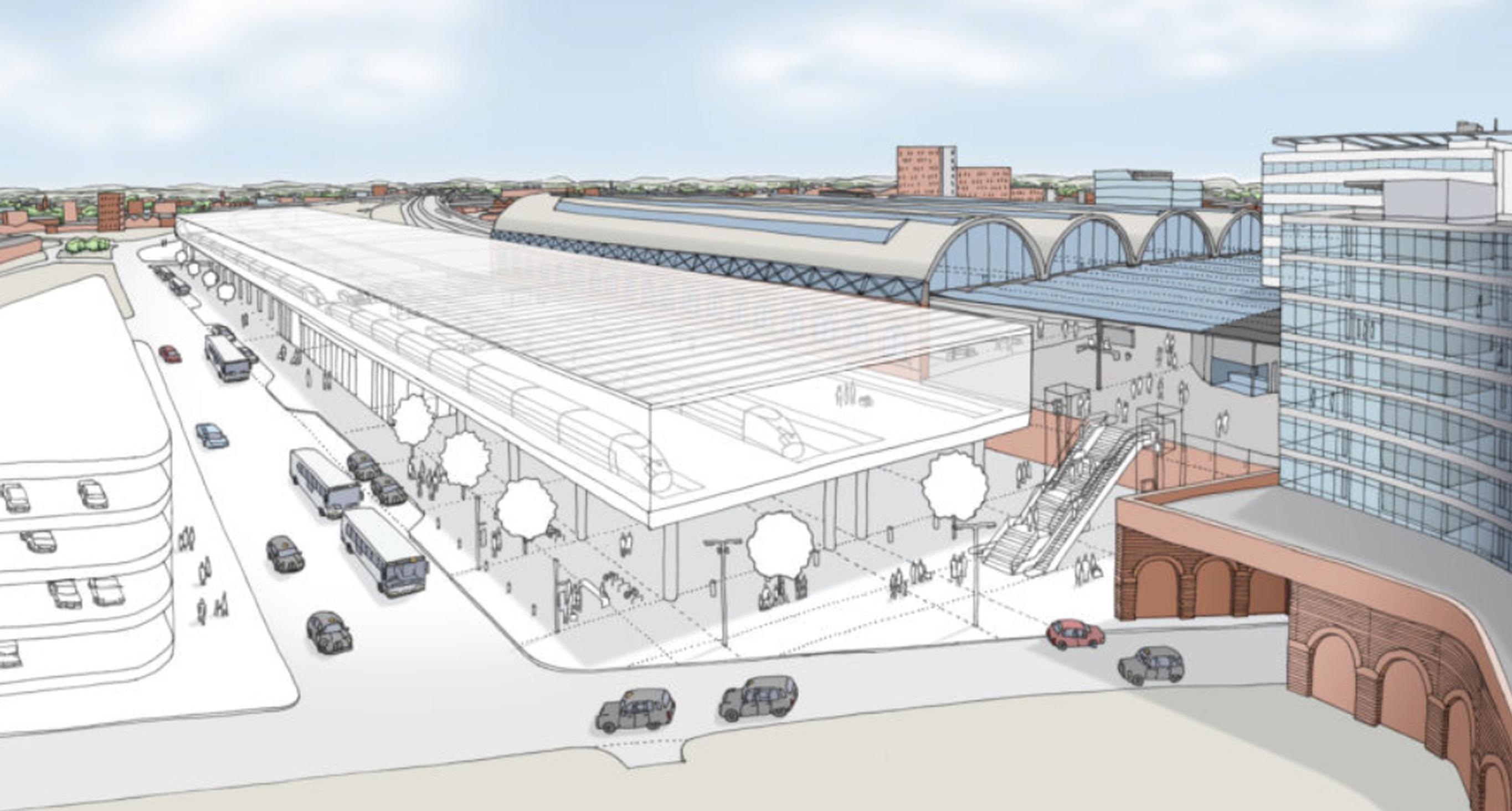 Greater Manchester's Metrolink light rail system could be routed beneath the proposed HS2 terminal station at Manchester Piccadilly, under plans being explored by HS2 Ltd, Manchester City Council and Transport for Greater Manchester.
Manchester City Council's strategic director for development, Eddie Smith, told councillors last month that the DfT had instructed HS2 Ltd "to consider the integration of a realigned and expanded Metrolink at Piccadilly station beneath the HS2 station".
Smith said, however, that the Government remained at odds with the council and TfGM over how proposed Northern Powerhouse Rail (NPR) services should be accommodated at Piccadilly.
"The DfT has instructed HS2 Ltd to include Northern Powerhouse Rail [NPR] 'touchpoints' within their Hybrid Bill design," he said. "This means additional platforms at the airport and Piccadilly stations to accommodate NPR services. However, it should be noted that at Piccadilly these additional platforms are for a surface turnback station only. The city [council's] and Greater Manchester's preferred option is for a Northern Powerhouse Rail underground through station below the HS2 station, which still allows for Metrolink to be accommodated.
"We believe this option not only accommodates proposed NPR services but allows for additional capacity to be accommodated in the future."
The DfT launched a consultation last October on the working draft environmental statement for HS2 phase 2B from Crewe to Manchester and the West Midlands to Leeds.
Approaching Manchester from the south, trains would emerge from a tunnel at the site of the Siemens traincare facility at Ardwick.?The line would run through a cutting and then rise up onto a 1km-long, 11.5-metre-high viaduct, arriving in a four platform Piccadilly HS2 station built beside platform one of the existing station.
Smith said the draft environmental statement was based on the 'control point 1' design as of December 2017 and did not include plans to accommodate NPR services at either Manchester Piccadilly or the airport. A subsequent 'control point 2' design has delivered "some limited integration" with the council's Manchester Piccadilly strategic regeneration framework, he added.
The final environmental statement will be based on the 'control point 3' design, on which work is due to start in March, with completion in September. This will accompany the hybrid Bill for HS2 phase 2B, to be deposited in Parliament in June 2020.
The city council remains concerned about the adequacy of proposed pedestrian connections between the HS2 Piccadilly station and the city centre. In addition, the council says HS2 Ltd has provided "no justification" for the proposal to build three multi-storey car parks next to the station. "The city council's policies on parking and air quality mean that significant additional private car parking capacity for rail commuters would be difficult to accept," said Smith.