Traffic-free miles on National Cycle Network should double, says Sustrans
Walking and cycling charity Sustrans wants to improve the quality of the National Cycle Network, which means more traffic-free routes but also the deletion of some sub-standard on-road sections of the network. The charity's chief executive Xavier Brice spoke about the plan to Deniz Huseyin
23 November 2018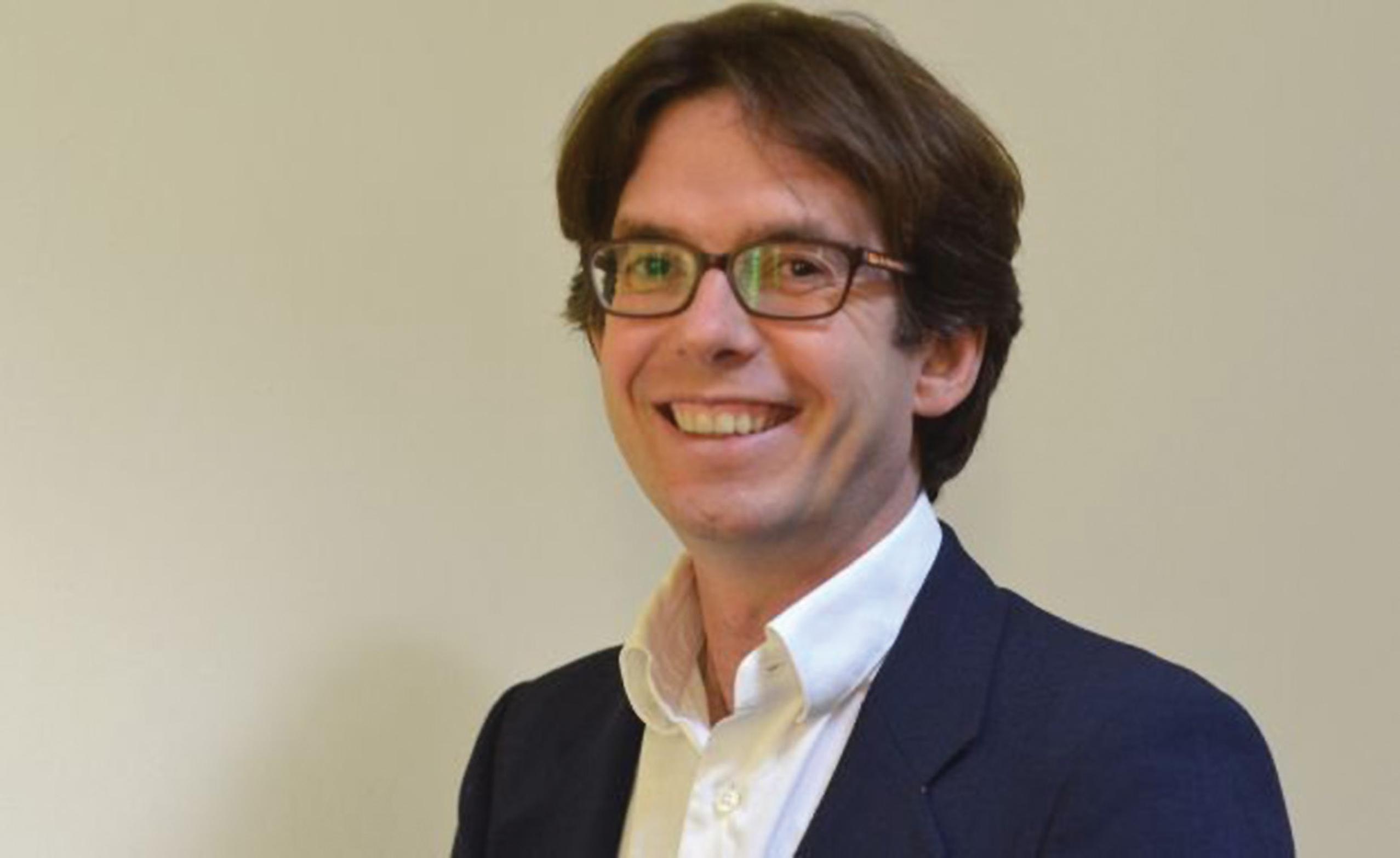 A plan to double the length of the National Cycle Network (NCN) that is traffic-free, from 5,000 miles to 10,000, has been announced by Sustrans, following a major review of the network. The charity has also raised the prospect of deleting from the network some lightly used on-road sections that are sub-standard.
Since the network was launched 23 years ago, the active travel charity has installed more than 5,000 traffic-free miles but it now wants to double this by 2040. In all, the NCN, which covers the whole of the UK, is 16,575 miles long. Of this, 11,303 miles are on-road while just 5,273 miles are traffic-free. Sustrans chief executive Xavier Brice says the network should be safe and accessible enough to be used by a sensible 12-year-old travelling alone.
He told LTT: "I'm not calling for an expansion of the network. What I want to see is a growth in quality, not mileage. Sections of the network, which are little used or unlikely to be used in the future, could be de-designated. It might be prohibitively expensive to bring these sections up to scratch." This would see sections removed from the NCN map, and signage removed from the roads.
Sustrans was the instigator of the network but owns just 500 miles of it, with the rest in the hands of landowners including Network Rail, Highways England, the National Trust, the Forestry Commission, the Canal and River Trust, local authorities and private interestss
The good, and the bad
An audit of the entire network was carried out by independent surveyors from 2015-2017, which was followed by a year-long review carried out by Sustrans staff, interested stakeholders and volunteers. The audit looked at surface types, width, lighting, barriers, signage and safety, with the findings then combined with speed and traffic volume data to score the network.
Brice told LTT: "There are lots of comments on Twitter and the internet about how bad bits of the National Cycle Network are. But we found that the majority of the off-road network is actually in a really good state. Issues with quality are more to do with on-road sections."
With traffic-free sections, the audit concluded that 4 per cent is 'very good', 88 per cent 'good' and 8 per cent 'poor'. For on-road sections, 62 per cent was deemed 'very poor', 2 per cent 'poor' and 36 per cent 'good'. For the on-road sections 69 per cent of issues related to traffic safety, with traffic speeds and flows deemed too high for a 12-year-old travelling alone.
The review maps out a long-term strategy to remove or redesign 16,000 barriers and, where the NCN is on a 'quiet-way' section, to introduce a 20mph limit in built-up areas and a 40mph limit in rural areas.
Who's going to pay?
Sustrans estimates that it will cost £2.8bn to improve the NCN between now and 2040. It hopes funding will come from a range of sources including governments, individuals, donors, businesses, trusts and foundations. Funding is likely to vary by region, Brice says. "For example, this year we received £7m from the Scottish Government to fund their network, which is double the previous year, but there is no regular funding from Government for the network in England, although there are ongoing conversations with regards to possible future funding." Highways England has agreed to contribute £3m to improve sections of the NCN aligned with the strategic road network.
As the 'custodian' of the NCN, Sustrans plays a key role in bringing together civil servants from the Scottish Government and the DfT to "shine a light on some of the funding discrepancies", says Brice. "We need to set out an ambitious vision and have a plan rather than just banging a drum and saying, 'Spend more money! Spend more money!' That is why we are doing this review."
Any changes to the NCN will have to adhere to a new set of quality standards, says Brice. Routes will be designed "in accordance with current best practice design guidance" to meet a set of principles ensuring they are: traffic-free or 'quietways'; wide enough to accommodate all users; clearly signed; have a smooth surface and are well drained; fully accessible to all legitimate users including people in wheelchairs, mobility scooters and people with pushchairs; and enable users to cross roads safely and be step-free.
"It is about governance and ensuring that we don't repeat previous mistakes," says Brice. "We will make sure that we replicate improvements on a regional and national level while recognising there may be exceptions, for example where there are physical constraints on sections of the canal network."
Activation projects
Sustrans has drawn up plans for 50 "activation projects" to be completed by 2023, which were selected from a longlist of 150. "There was a certain pragmatism in our choice of the 50 projects," says Brice. "We asked: Does the project improve a section that has high usage? Does it improve safety? Does it support the delivery of a traffic-free network? Is there landowner support? And is there funding available?"
The cost of the activation projects will range from £18,000 for better city centre signage through to £6m for the creation of a new 30-mile 'greenway'.
Sustrans' report on the NCN review offers a snapshot of the projects, including: improving the surface, width and signage on traffic-free network in Greater Manchester; making an on-road section of 'quiet-way' on Chilton Road, Upton in South Oxfordshire; replacing an on-road section with a traffic-free alternative between Flint and Connah's Quay, North Wales; and improving the safety of crossings where traffic-free sections cross routes at Manor Powis roundabout in Stirling, Scotland.
Says Brice: "I think the old segregation versus non-segregation argument is tedious and dead. If you ask most people if they'd want their 12-year-old to be cycling on the road in traffic or somewhere that is traffic-free where people who are cycling and walking have priority, I think the answer would be pretty clear."
Brice points out that 55 per cent of the network's users are on foot – data from automatic cycle counters and surveys found that, last year, there were 410 million walking trips and 377 million cycling trips.
"We have a one path mantra, which is: 'share, respect, enjoy'. This is about encouraging everyone to use the path appropriately because bad behaviour is not limited to one particular type of user. It is about people, whether they are walking dogs, walking, cycling or jogging."
He refers to recent collisions between cyclists on the busy Bath-Bristol section of the NCN. "This shows it isn't about conflict between different types of user. These paths are about creating paths for everyone. They should not be high-speed commuter networks. It is about creating places where people can be with each other and enjoy each other in the open air while moving."
Just 4 per cent of users on bikes are beginners or returning to cycling, he says. "That is surprisingly low, if you think about the potential of the NCN and a traffic-free network to provide a safe place for people to learn to cycle to build their confidence."
He lists three ways that Sustrans can encourage more cycling novices to use the NCN: ensure people trust the quality of the network; work with partners to promote the NCN; and work with communities, "especially those that don't exercise as much as they'd like to encourage them to use the network".