Police to get VR headsets to educate 'close pass' drivers
12 October 2018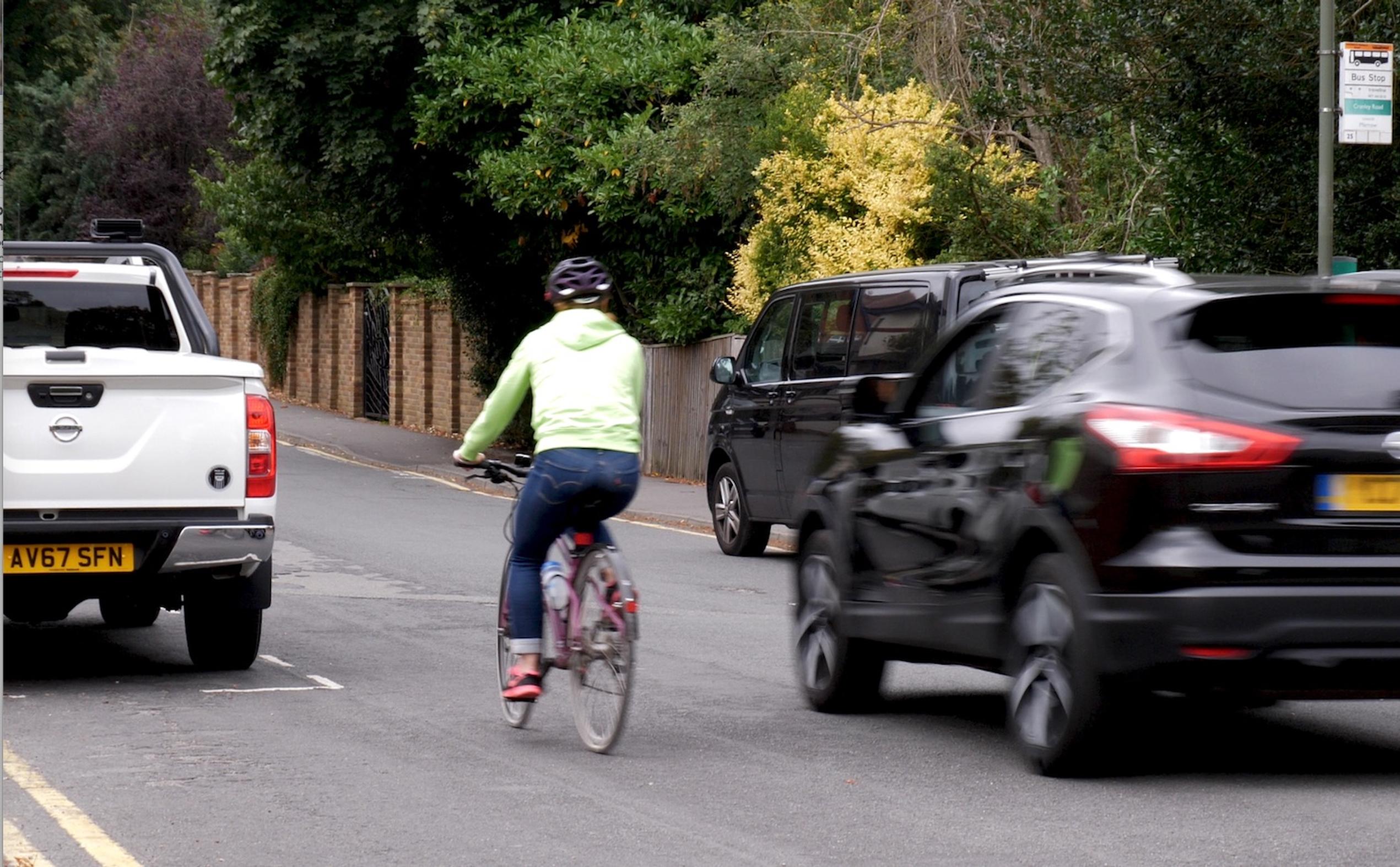 Every police force in the UK is to be offered a free 'close pass' virtual reality film and headset after a successful Kickstarter campaign by Cycling UK. The cycling charity has met its fund raising target of £15,000 in eight days and now plans to start distributing the film, which will allow drivers to see how it feels to be 'close passed' by a vehicle, by the end of November.
This follows a Kickstarter campaign last year, which enabled Cycling UK to give 'close pass' mats to all 45 police forces in the UK. The mat shows drivers the 1.5m space they should allow when passing cyclists.
The film, which is designed to be viewed through a VR headset, gives a 360-degree view of the road from the perspectives of a cyclist and a driver. The film has been endorsed by West Midlands Police, which was the first police force in the UK to carry out 'close pass' operations involving plain clothes police on bikes.
'Close pass' drivers are pulled over and in most cases they are offered the choice of a fine and penalty points on their licence or an on-the-spot educational session. However, some drivers are prosecuted, and there have been cases of licences being revoked at the roadside after failed eyesight tests.
PC Mark Hodson, of the West Midlands Police Road Harm Reduction team, said: "Since our operations began in autumn 2016, thanks to Cycling UK's provision of close pass mats, police forces across the country are helping drivers to understand the dangers of close passing.
"By introducing VR, we'll have a new innovative tool that will help people not just understand but also experience a close pass – which is a valuable learning experience.
"However, there's only so much educating we can do. The long and the short of it is that drivers who pose the greatest threat of harm on our roads need to get their house in order, or we'll do it for them."
Duncan Dollimore, Cycling UK's head of campaigns, said: "Often drivers pass too close to cyclists out of ignorance rather than through malicious intent. If we can get them to change their perspective and see what it's like from the cyclists' point of view, we believe this could have a profound effect on driver behaviour."
A 2D version of the 'close pass' film can be viewed here.