Dockless bike firm quits three cities to focus on South East
BIKE HIRE
20 July 2018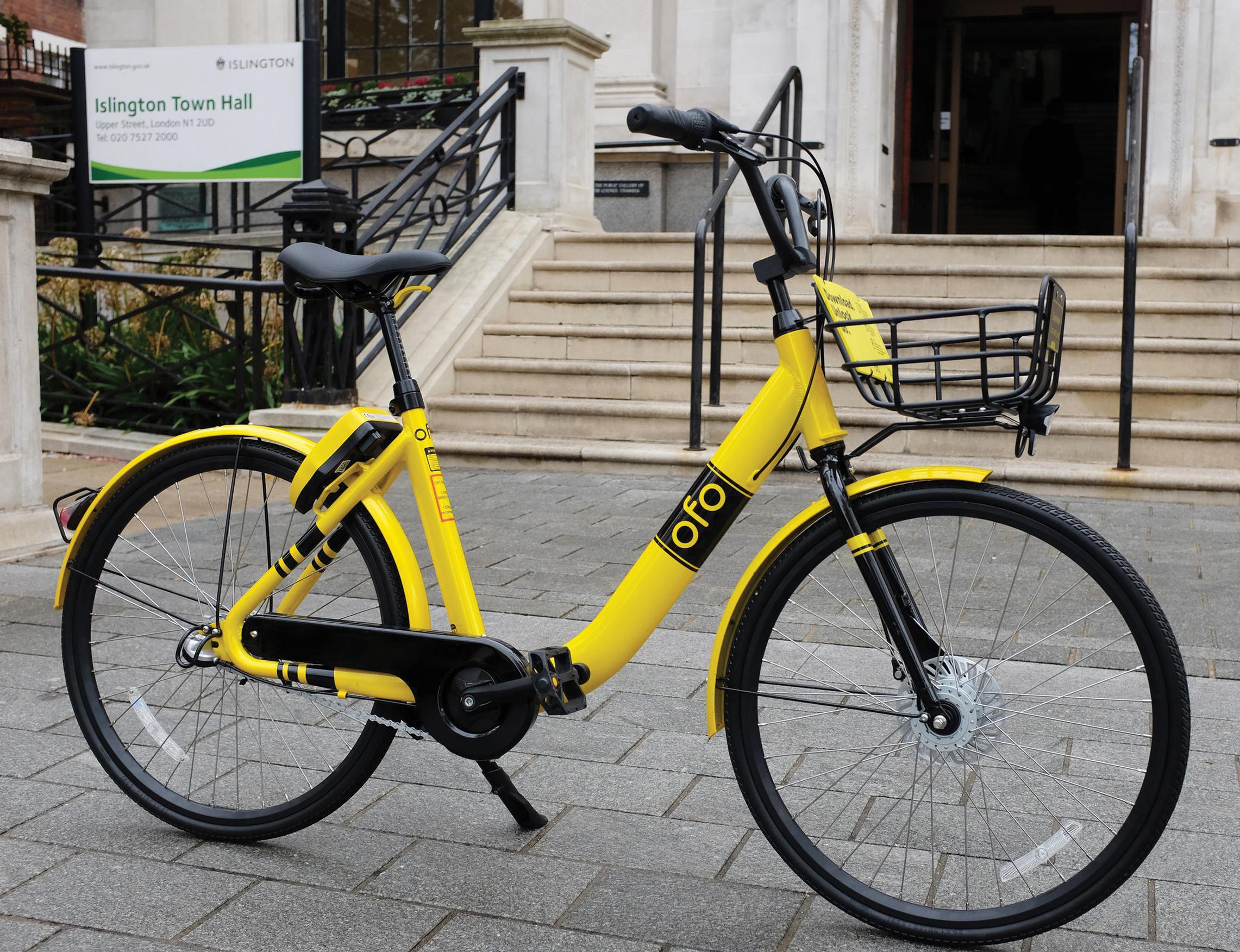 ­­One of the largest dockless bike hire firms in the UK has quit two cities and dropped plans for a further city launch as it concentrates operations in London and the South East.
Chinese firm Ofo has closed its Sheffield and Norwich operations and scrapped plans to launch in Leeds as part of a global restructuring. It will continue its operations in Oxford, Cambridge and London.
Ofo's retrenchment adds to the sense of upheaval in the UK's dockless bike hire sector. Rival firm Mobike's European development director has just left the company (see people, back page). Mobike told London boroughs last month that it would be launching its service across the capital without seeking their consent (LTT 06 Jul). A third firm – Urbo – quit the London market last month (LTT 22 Jun).
Many councils have welcomed dockless bike hire firms to their streets, attracted by their promise of a new mobility service at zero cost to the council. But questions have been asked about the profitability of the operations.
Ofo recently raised the price of hires from 50p to 70p per 30 minutes, retaining a daily cap of £5. Users hire bikes via a smartphone app.
Announcing the company's decision to quit Norwich, Joseph Seal-Driver, Ofo's UK general manager, told local press: "The reception to our launch in Norwich was fantastic and we've seen a huge amount of hires. Unfortunately, we've taken the difficult decision to withdraw from the city and focus on other key markets."
Mike Stonard, Norwich City Council's cabinet member with responsibility for transport, said: "You only have to look around to see how popular cycling has become in Norwich. The presence of a pay-as-you-go hire scheme is a great fit here. We're obviously disappointed that Ofo has decided to pull out."
Ofo launched in Sheffield with 1,000 bikes in January. Councillor Jack Scott, the council's cabinet member for transport and development, said: "It's a real shame that Ofo is downsizing its operations across the UK, starting with their flagship scheme in Sheffield.
"The scheme has been a great success and shows that Sheffield has the appetite and ambition to make dockless bikes work. In its first month alone, more than 28,000 trips were taken and there were more than 10,000 unique users from all parts of the city.
"We will now look at other dockless bike schemes so people in Sheffield can continue to enjoy the benefits."
Leeds City Council selected Ofo in February to launch a dockless scheme (LTT 16 Feb). The council's director of development, Martin Farrington, told councillors at the time that a comparison of different companies had shown Ofo was the best for the city.
A spokesman for Leeds said this week: "We are extremely disappointed that Ofo has announced they will now not be going ahead with a public bike sharing scheme in Leeds.
"We remain absolutely committed to seeing a public bike-sharing scheme launched in Leeds, and are already actively looking at alternative potential options moving forward to help make this happen."
Ofo provided LTT with an ambiguous statement about its withdrawals, in which it appeared to blame vandalism for the decision: "Last week Ofo announced that it will withdraw its bikes from Sheffield and Norwich by over summer [sic] and cease operations in the city [sic] to focus on key markets such as London. While hire numbers started high and remained strong, vandalism has been an ongoing issue. But the company remains committed to expansion in the capital."
Vandalism has been a particular problem in Sheffield.
Antonia Roberts, director of bike share at mobility association CoMoUK, told LTT that Ofo was going to "focus on operations in London and South East England". "At the same time they have decided to outsource their operational activities and downsize staff [numbers]. This marks a consolidation of operations by international-backed private finance, focusing on select global cities."
Seal-Driver said: "Our new strategy will see changes in some cities but customers in London will notice nothing except a constantly improving service."
The company says it has close to 200,000 users in the UK and its 2,800 bikes in London see an average of three hires each day.
Ofo has signed partnerships to allow operations in ten London boroughs.
The company was founded in 2014 by five students in Beijing and claims to now be the largest bike-sharing platform in the world, operating in 250 cities across 20 countries.