Transdev scraps fast York to Leeds bus service
04 October 2022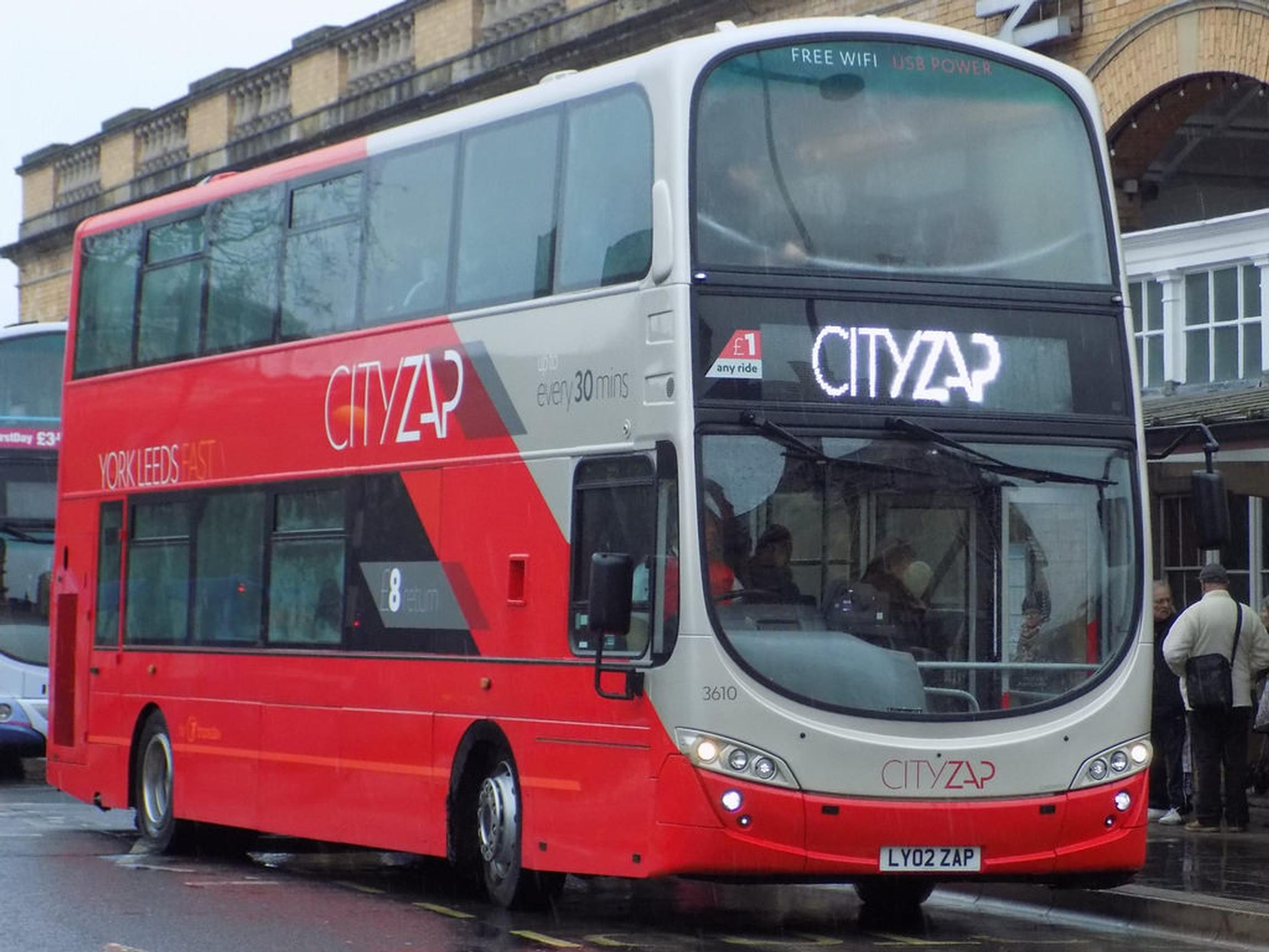 Bus operator Transdev is to scrap the fast Cityzap service connecting York and Leeds, stating it is no longer viable, with passenger numbers failing to return to pre-Covid levels.
The move has met with dismay from Transport for the North, which has warned in a new report more than one in five people are at risk of transport-related social exclusion. A decline in bus service provision has exacerbated the problem by reducing travel choices for the most vulnerable, the transport body says.
Cityzap was launched in 2016 to offer a cheaper alternative to the train and tempt car users onto public transport. The service will cease operation on 19 November.
In 2020, Transdev introduced five 'Sky Class' buses to the route, featuring spacious seating, tables and free Wi-Fi, at a cost of £1.4m.
City of York Cllr Ashley Mason said: "With this unfortunate decision, users of the Cityzap will be faced with more expensive and less convenient train journeys, or using a car, which from an environmental perspective is the worst possible outcome.
"I fear that unless the Government takes seriously the warnings about cliff-edge cuts to services when current funding streams run out, and provides investment that allows operators to plan ahead, there may be more bad news coming."
Transdev said Cityzap passenger numbers had halved since 2019. A spokesman said: "This trend can't continue. The combined impact of the Covid pandemic and sharply rising energy costs are being felt by every bus operator in the country."