Iconic cycle path 'under threat from light rail'
INFRASTRUCTURE
16 February 2018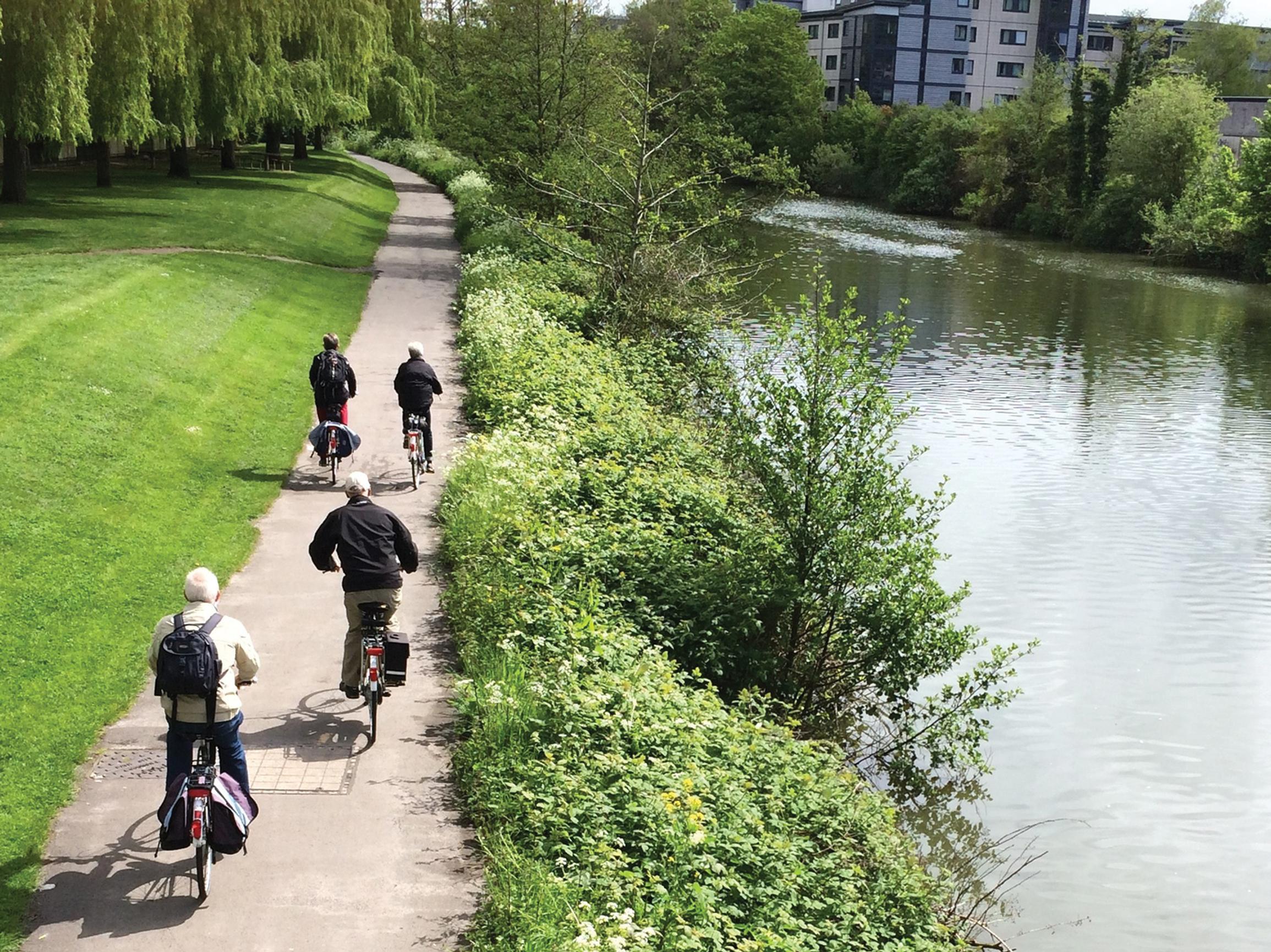 Active travel and rail campaigners are embroiled in a dispute about the future of the Bristol-Bath railway path, amid speculation that the alignment could be needed for light rail.
The 13-mile Bristol-Bath path was built between 1979 and 1986 and was the first major project undertaken by Sustrans. The active travel charity says the path is now the "busiest traffic-free route in the country". The latest data shows 3,800 people used the path in east Bristol between 7am and 7pm on one December day.
Sustrans has been alarmed by media reports suggesting that the corridor could be used for one of the light rail routes being studied by Bristol's mayor Marvin Rees and Bath and North East Somerset Council (LTT19 Jan & 2 Feb).
In a letter to local politicians, James Cleeton, Sustrans' director for England South, said: "The trackbed of the former Midland Railway line would not provide the simple solution to a rapid transit link that some consider it might. Not only would there be substantial local opposition but it would also require significant engineering and reconstruction.
He adds: "We consider the railway path as the 'path of least resistance' for transport planners. It is easier to displace people on foot and bike, than it is the car traffic on alternative corridors such as the A4, A420 or A432."
Jon Usher, Sustrans' head of partnerships for the South of England, told LTTthe current three-metre wide shared footpath/cyclepath needed to be widened to at least five metres because it was so popular.
He said bridges and a tunnel on the route would not be wide enough to accommodate both a cycle path and a light railway. The corridor was important for biodiversity, he added.
Railfuture has criticised Sustrans' position. "Sustrans have always known that they were allowed to operate the railway path on the understanding that they would have to give it back if it was needed for rail," said the group's press officer Bruce Williamson. "Now it looks like that time might be coming, and they're trying to renege on the deal. Only rail has the potential to attract people out of their cars and make a real difference. There simply aren't any realistic alternatives to re-using the old line.
"The original railway was double track through its entire length, and the current tarmacked section uses only approximately half the width of the trackbed, so what's the problem?"
A Bristol City Council spokesman told LTT: "There is no specific line of enquiry into a Bristol to Bath cycle path route as part of the current pre-feasibility work on this [light rail] project."