The UK needs more transport modellers – and the world
05 January 2018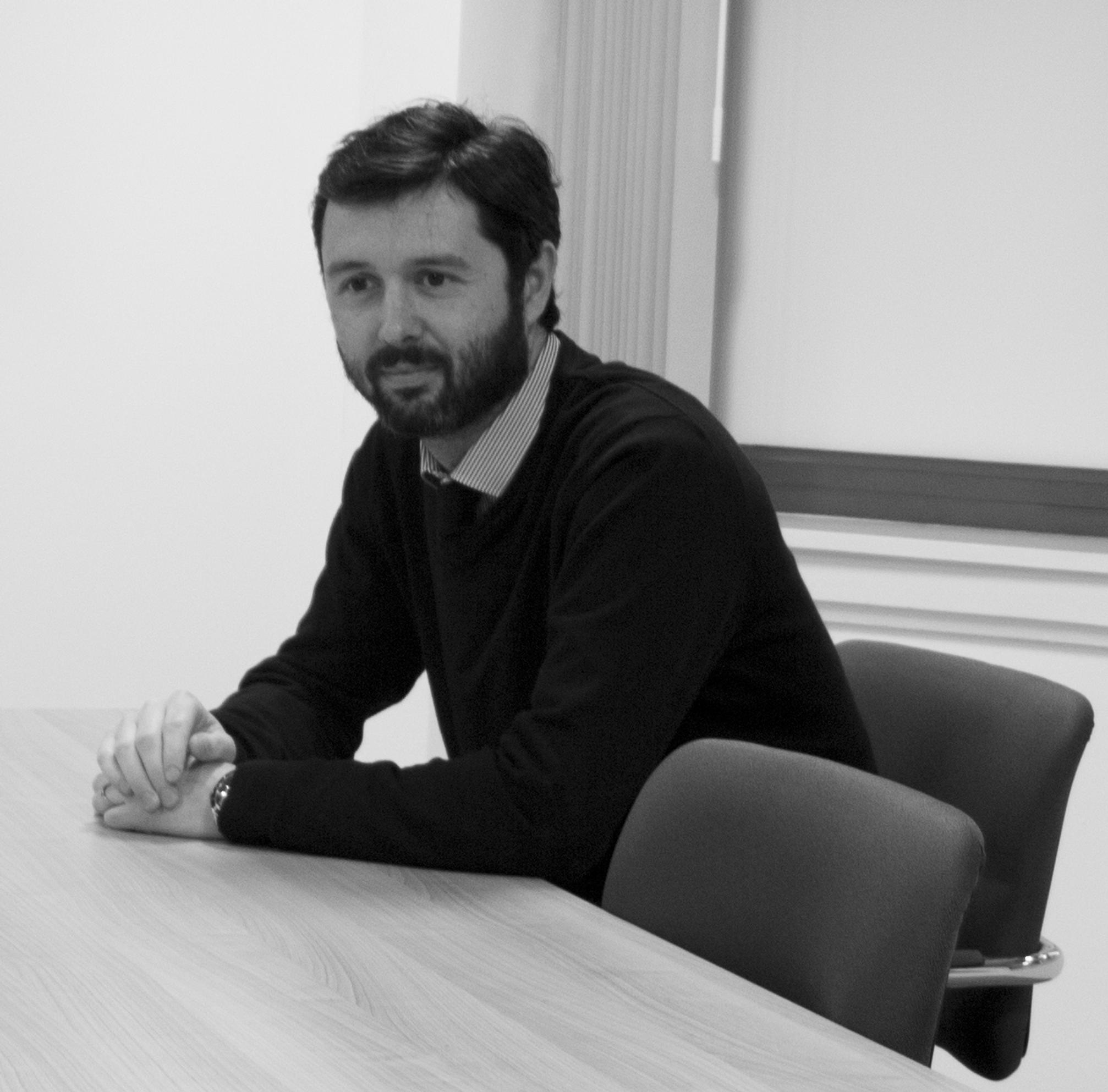 Since our industry came out of the recession proper in 2013, we have seen a great demand for transport modelling across the UK. In my role as a specialist search consultant within transport modelling this has created both fantastic opportunity, but also great challenges. It's a thought that would be echoed by all of the clients we work with. My position puts me in a unique position to see how the demand is affecting the industry across all companies and locations; to see the effect it is having on individuals, teams, projects and organisations.
I want to use the South East as a microcosm of the UK. Having spoken to almost every consultancy in London and the South East, and with my own insights and network across Linked In and elsewhere, it turns out that London has roughly 235 strategic modellers across the private and public sector. By strategic modelling, I mean people who can use to some degree tools such as SATURN, VISUM, Emme, Cube or Aimsun. That is not a big number. Comparing that to financial analysts, banking or any other industry, when you consider the amount of work coming through at the moment in this area, we have a very small resource pool.
If I also take a very rough guess as what the current demand is in London, then I think you can safely assume that, if I had the opportunity to do so, I could find work for 40 strategic modellers ranging from consultant to director level in the same region. To anyone outside the industry you could understand them thinking this should be no tall order, but we all know that in fact this is a real problem.
As someone involved directly with the movement of people in the sector, I can say that the majority of experienced roles are filled by robbing Peter to feed Paul. While this is beneficial to me, it is doing nothing to address the problem. Indeed, it is inflating salaries and creating a bubble that is unsustainable in an industry where the consultancies cannot push their rates any higher.
We saw this bubble dramatically burst in 2008, leading to job losses, salary cuts and projects put on hold. People left the industry in droves, or left for foreign shores, which has exacerbated the problem even further now that we are in a period of growth.
Says SYSTRA director David Carter: "With the economic downturn at the beginning of the decade, the transport planning industry lost some of its strong mathematics, modelling and research staff to other, arguably less interesting, but at the time more robust sectors, which also paid better. With the return of significant workloads from HS2, Highways England, and even local authorities, I think the general shortage of modelling expertise is in this 'missing middle' of experienced staff – graduates and those with up to five years' experience at the time of the recession.
"Whilst there is lots of work, fees remain constrained and consultancy rates are as competitive as ever, so attracting modelling staff back into the industry will be a challenge. But with lots of interesting work and a good cohort of current and recent graduates, the future looks much brighter, providing the infrastructure investment tap is not turned off again."
Rehan Mian, director of strategic transport planning at WSP, says: "We have been left with a shortfall in modelling skills, particularly in the senior – principal range, which coincides with an increased demand not only for traditional modelling but for emerging techniques of real-time modelling, the air quality challenge, and the opportunity opened up by access to user data from sources such as GPS and mobile phone operators. This coincides with an increased pressure to undertake appraisals quicker and an increase in demands for modelling for relatively new bodies such as HS2, Transport for the North and Midlands Connect. The mismatch of demand and supply is having an impact on the demands put on our teams and we are having to carefully manage the impacts on our welfare to ensure we retain and attract the right people."
Currently Australia, Canada, New Zealand and South East Asia are all seeing a significant boom in similar areas of transport planning. Rightly so, the UK is seen as a go-to country for help, and help we do. Companies are winning work from across the world. Whilst this is exciting, it only compounds the problem. With those that we have lost abroad, it used to be the case that we could reciprocate – we have had in the past great success in luring fantastic strategic modellers from across the EU. That tap got turned off the minute we voted for Brexit.
Another tap that was closed off was the withdrawal of research council funding for transport planning Masters courses some years ago – this had been an excellent way of attracting STEM [Science, technology, engineering and mathematics] graduates into the industry.
We are in, it seems, a perfect storm. And one of the key reasons for writing this is that I hope it will go some way to making the case that we need to recruit from abroad. As in 2004-2007, transport planning and modelling should find a place on some kind of highly skilled register, making it easier for people to receive work permits for the UK. At the moment there is still no appetite to consider that option. That, however, is a long-term objective. What can we do now?
We need to invest in new talent and spread the word about what it is this industry does. There are still very few people outside our immediate circles who understand what transport modellers do. To attract people we need to go through a bit of a rebrand. As one of my contacts so eloquently put it – "how do you make transport modelling sexy?"
Another told me: "I would like to say that transport modelling needs a rebrand – it shouldn't be about handle-turning dusty old SATURN models – it's about providing innovative solutions for complex problems."
No one is suggesting that SATURN is in itself a problem. Indeed, SATURN is the most sought after skill right now. Colin Black, head of transport planning at Arcadis, says: "Demand for SATURN modelling resources is at an unprecedented level." He adds: "Supply of experienced resource remains relatively flat stimulating wage inflation. We are responding effectively to market demands for a higher quality, right first time approach, accompanied by a more intelligent and practicable approach to modelling, to drive value. We do recognise signs of a perfect storm with regards to modelling resources. A more widespread use of VISUM-based modelling has potential to unlock significant global resources to address demand, but this is unlikely to influence things in the short-term."
All of my clients are growing. They all need additional resource to service their clients and reduce the pressure on staff they currently have. But, because of time pressures and an inability to see beyond the next project, it has become evident that, whilst everyone says we need to entice modellers from other industries, the hard truth is most senior directors can only really consider recruiting those who can hit the ground running. Time constraints from clients don't allow the luxury of retraining or investing.
One of my very first hires in transport modelling in 2003 was a mathematician and physicist in a wholly separate industry who is now one of the top modellers in Transport for London. If we are really going to address the problem, companies need to be perhaps more willing to go down this route, which I know is not the ideal but may be necessary. This should be a strategy that goes hand-in-hand with going out to schools and universities and ensuring that ours is no longer an unknown industry or an industry that is not seen as exciting as other industries. Ours is a dynamic industry, one that is changing all the time, embracing innovation and fundamentally shaping both the world around us and the attitudes of the people living within it.
Kate Kenny, senior technical director for transport planning at Arcadis, says: "As an industry, we must commit to recruiting enough new graduate modellers each year, and to making transport modelling a career path of choice for all numerate students: widening the focus from transport planning and engineering degree courses to include maths, statistics, physics and computer sciences. We need to create well-defined technical career paths and training programmes to allow modellers to progress and stay within the field, and undertake a review of chartership and professional accreditation options for those that want to specialise in transport modelling."
As a collective, we need to think more broadly and innovatively about how we address the problem. Waiting any longer will only make the problem a bigger one.
This year's Modelling World will take place on 6 June in Birmingham. Visit: www.modellingworld2018.uk