Laying the foundations for healthy streets
Transport strategies that turn vehicle-dominated streets into 'people places' will do much to tackle the health and social challenges that we face, believes Lucy Saunders
21 July 2017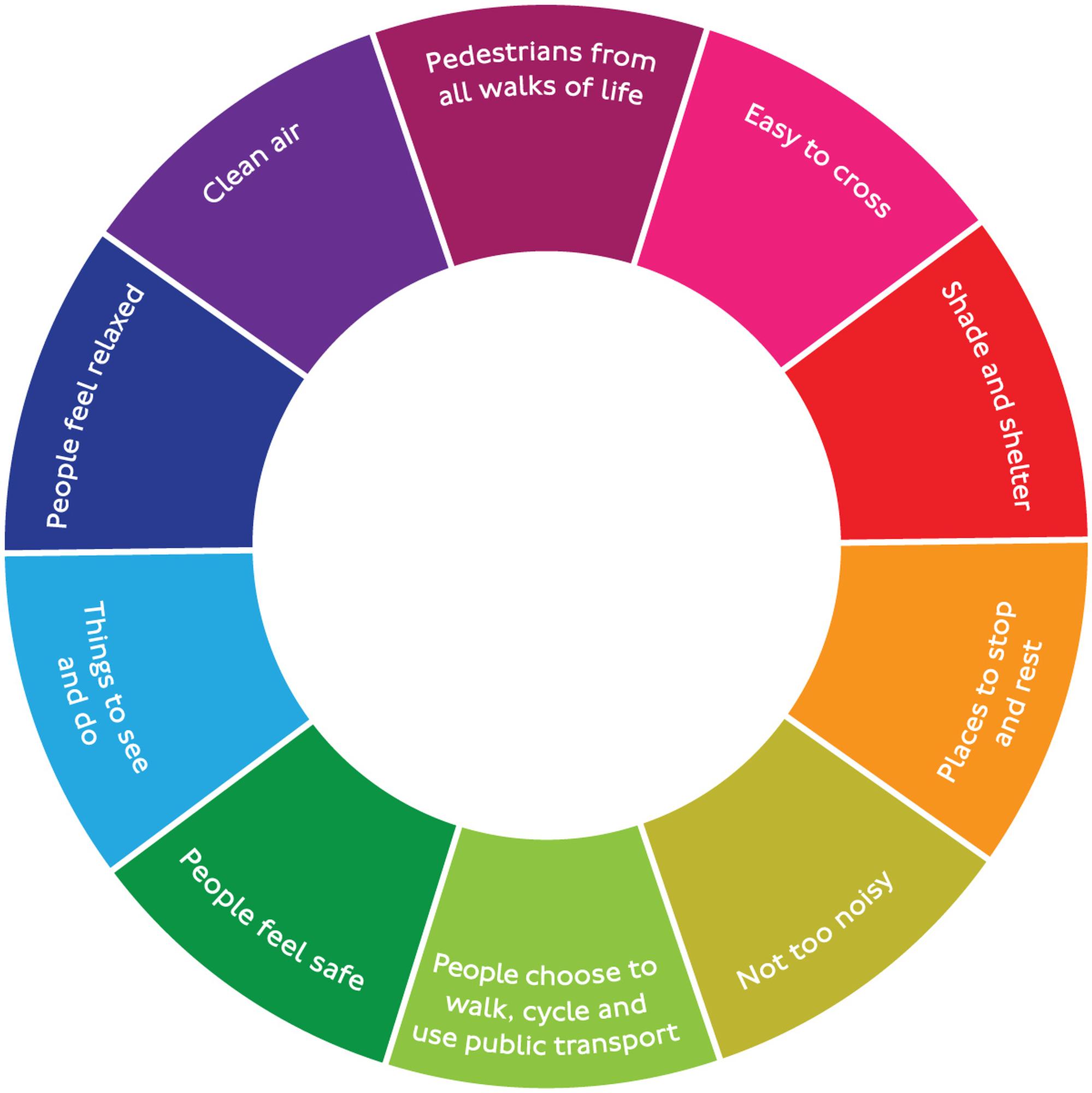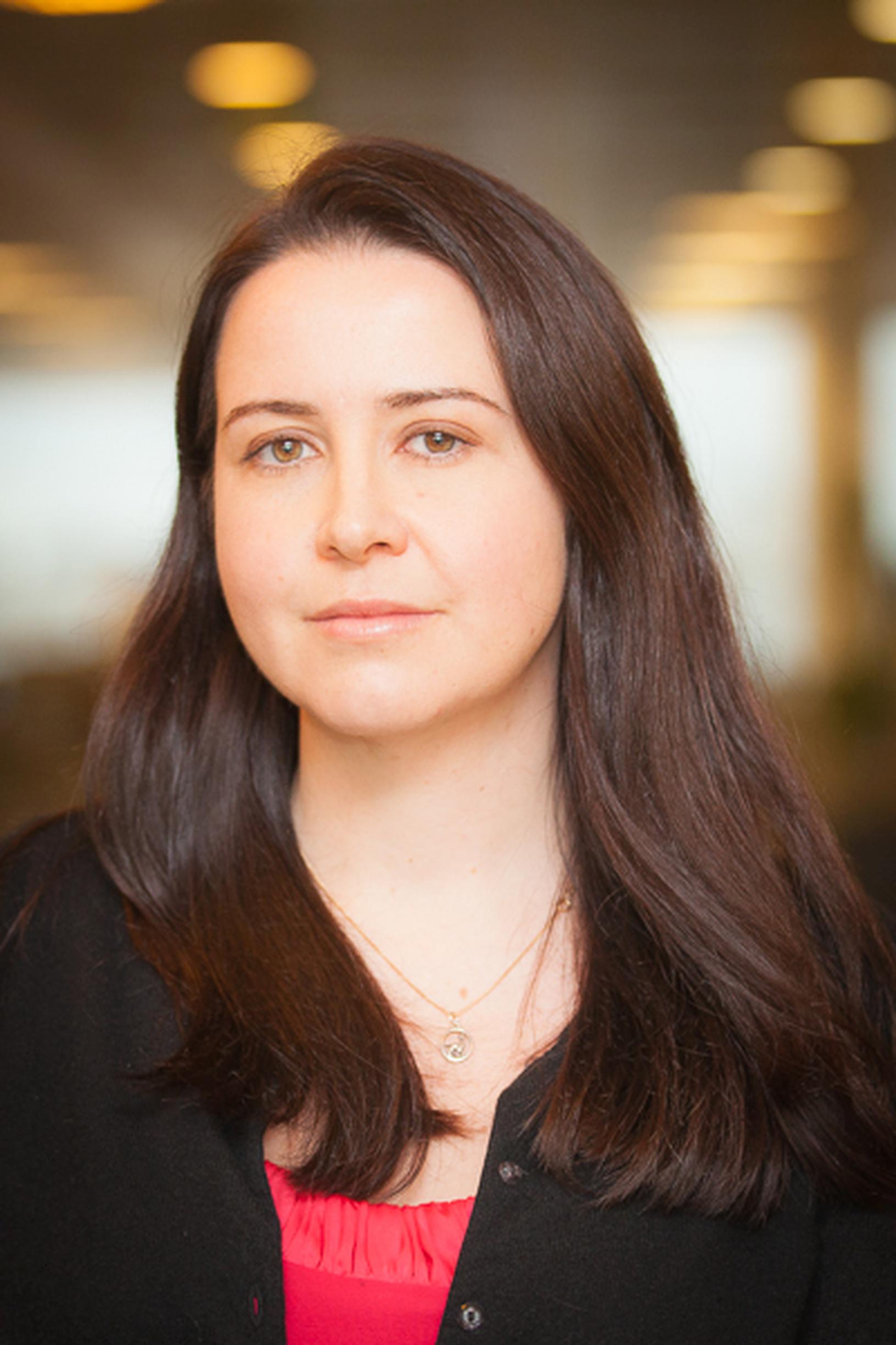 Mayor of London Sadiq Khan has placed the Healthy Streets Approach at the heart of his 25-year Transport Strategy. This will require all transport decisions and investments to benefit health by improving the 10 Healthy Street Indicators (shown right). Making public health the driving force behind a transport strategy may seem a bold a step for a city to take, but a brief look at the circumstances in London show that this people-centred approach to transport planning is long overdue.
The levels of nitrogen dioxide (NO2) in London, while falling in recent years due to measures including cleaner vehicles and the Low Emission Zone, are still the highest in the UK. This affects the health of every Londoner and contributes to shortening life expectancy for the most vulnerable people.
Air pollution is not just a London problem; there are 37 zones across the UK that exceed the annual mean limit values for NO2. Small particulates in air pollution are within legal limits but there is no safe level from a health perspective and they account for nearly 5% of deaths in England.
Road danger and its health impacts
While air quality is considered by some to be a new health issue associated with transport, one issue we have been grappling with for decades road danger is still a major cause for concern. In 2015 over
2,000 people were killed or seriously injured on London's streets. The national picture is also not good, with nearly 24,000 people killed or seriously injured on the roads in the same year. It is shocking that violent life-changing events that ripple out to affect whole families and communities are an accepted part of our daily lives. This is a damning reflection of our priorities as a society.
The health impacts of road danger are more far reaching than injuries. In London it is estimated that 62% of journeys by motorised transport could be cycled. The majority of these are made by car , but 'too much traffic' and 'fear of being in a collision' are the top reasons people give for not cycling.
For their health, car owners desperately need safe, attractive streets for them to leave their vehicles at home more often. Car ownership in London is the strongest determinant of whether people are travelling actively each day, regardless of whether they live in the suburban fringes of outer London or the urban areas of inner London.
Tackling the burden of inactivity
Across England 43% of adults do not manage to achieve the minimum recommended levels of activity each week (150 minutes in 10-minute periods). Even more shockingly, one in three adults do not manage even three 10-minute periods of walking or other 'moderate intensity' activity over the course of a week.
The easiest and most sustainable way for people to build physical activity into their lives and stick with it is through walking and cycling as part of their daily travel.
Research from the UK and mainland Europe shows that people who do any active travel in a day are likely to meet their physical activity requirements. This is why the public health community has championed active travel for so long. It really is seen as our best bet for reversing the huge burden of disease that has arisen over recent decades as a result of sedentary lifestyles.
Active travel really is seen as our best bet for reversing the huge burden of disease that has arisen over recent decades as a result of sedentary lifestyles.
While sport and leisure activities can greatly enhance individual lives and support communities, active travel is the affordable, sustainable and inclusive solution to ensuring everyone moves their body a bit every day of their lives.
Putting the most vulnerable first
Many of the 'inactive' population are older people. As people age, while they still need the same level of daily activity, they become more inactive. Research with older people shows that they find it more challenging to walk even short distances to local shops and services due to uneven paving, lack of seating at regular intervals and intimidating crossing points. Clearly, we need to raise our standards if we care about supporting our older population to remain active and independent in later life. And with the costs of health and social care spiralling upwards it is in everyone's interests to act with urgency to ensure our communities are supportive environments for people who are living with complex needs and long-term conditions.
While the inactivity statistics for adults are dire nationwide, the statistics for children are almost unbelievable. Children need much more activity than adults to stay healthy, at least an hour a day. Currently only 22% are meeting that minimum standard. This used to be fairly easily achieved through 'playing out' and children travelling independently on foot or by bicycle for short neighbourhood journeys. Now this is a rare sight in many communities due to road danger and 'stranger danger'. Both could be ameliorated by a shift in our street environments from being vehicle-dominated to 'people places', with the natural surveillance of eyes on the street.
The decisions made in local transport departments every day affect the health and prospects of communities today and for decades into the future. 'Transport Strategy' belies the great importance that a plan for changing the way that streets look and feel changes the trajectories of people's lives. The evidence is clear that the challenges facing people in London hold for communities across the country.
The root of many of the health and social challenges faced by our villages, towns and cities can only be addressed through transport strategies that put the needs of the most vulnerable people first. It is time to recognise the huge responsibility for health and wellbeing that lies with the transport planner. So, is it not time for the 10 Healthy Streets Indicators to be the goal for all our streets?
Lucy Saunders is Consultant in Public Health at the Greater London Authority. She will be speaking at Healthy Streets