TfL announces further £1m for cycle parking
15 January 2021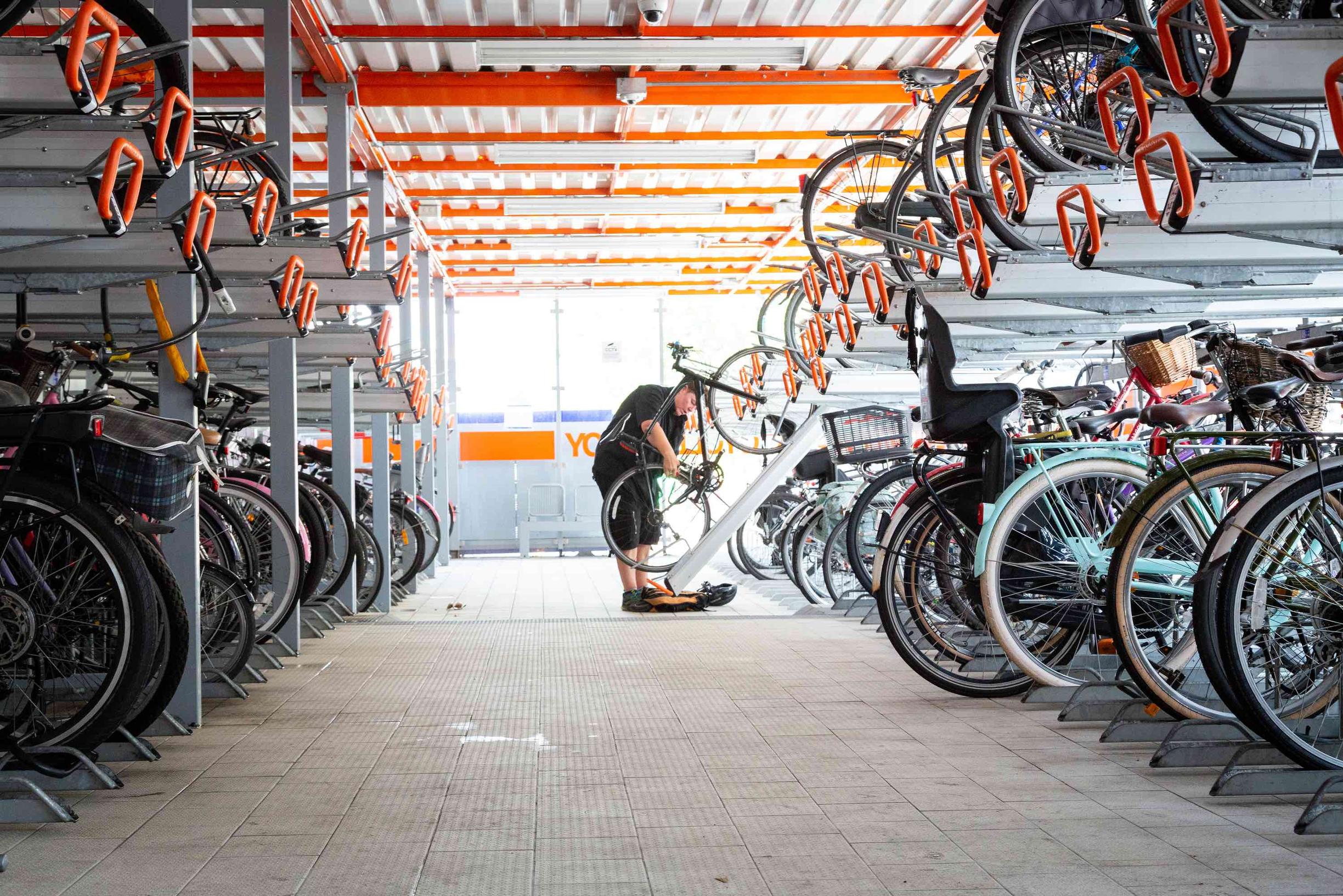 Nearly 2,000 cycle parking spaces are to be installed across the capital, with 14 boroughs to receive a total of £1m in funding. This will support the Streetspace for London programme where boroughs last year installed protected cycle lanes, extended pavements and reduced through-traffic in residential streets in response to Covid-19. Some 1,400 bike parking spaces were installed as part of Streetspace between May and August 2020.
The latest round of funding follows the £2.5m awarded for cycle parking in the financial year 2019/20, and an additional £1m awarded in January 2020.
Around 900 of the new cycle spaces will be along routes that have been created or upgraded as part of Streetspace. A further 1,100 spaces will be a mix of different parking types, including on-street cycle parking, residential cycle hangars and new cycle hubs at Tube and rail stations.
"We expect much of the delivery to happen by the end of March 2021, and the full number of spaces being delivered as soon as possible to support journeys during the coronavirus pandemic," the spokesman told TransportXtra.
"The money will be given to boroughs as soon as possible to enable them to deliver the new spaces as soon as possible and we are in discussions with them to finalise the details of their plans." The new funding will come from TfL's Healthy Streets programme.
Under the Streetspace programme, temporary cycle parking was installed at nine London Underground station car parks, and the new funding will be used to make parking at two of these stations permanent.
"Some funding will also be allocated to London boroughs to install secure cycle hubs," said TfL's spokesman. "London boroughs will also install on-street cycle parking, some of which will be near tube and rail stations." This will include a new cycle parking hub will be built at Hackney Central London Overground station.
Waltham Forest is to get funding for two cargo bike hangars, which will be installed in Walthamstow and Wood Street town centres. The hangars, which can each store two cargo bikes, will support local businesses seeking more sustainable options for moving freight and delivering services.
More than 20 new bike parking spaces will be installed outside GP surgeries. "We will continue to work with boroughs to explore how more can be delivered outside surgeries this year, enabling people to make essential journeys by bike," said the spokesman.
In Enfield the investment will create new parking spaces at GP surgeries, helping people to get to vital appointments more easily by bike, while in Merton, Sutton and Kingston, there are plans to install 514 new bike spaces across 37 schools.
Will Norman, London's walking and cycling commissioner, said: "We know that a lot of people have started cycling as a way to get a bit of exercise over the past nine months, and secure bike parking means these trips can also double up for shopping for necessities or other essential journeys."
Penny Rees, TfL's head of Healthy Streets Investment and Delivery, said: "We know just how important cycling has been in enabling people to get around safely during the coronavirus pandemic and this new investment with London's boroughs will benefit thousands of people cycling, building on our bold Streetspace work so far."
£1m funding to be shared between 14 London boroughs
Bromley
Ealing
Enfield
Hackney
Hammersmith and Fulham
Islington
Kingston
Merton
Richmond
Southwark
Sutton
Tower Hamlets
Waltham Forest
Wandsworth