Number of Bikehangars in Waltham Forest hits the 100 mark
29 March 2017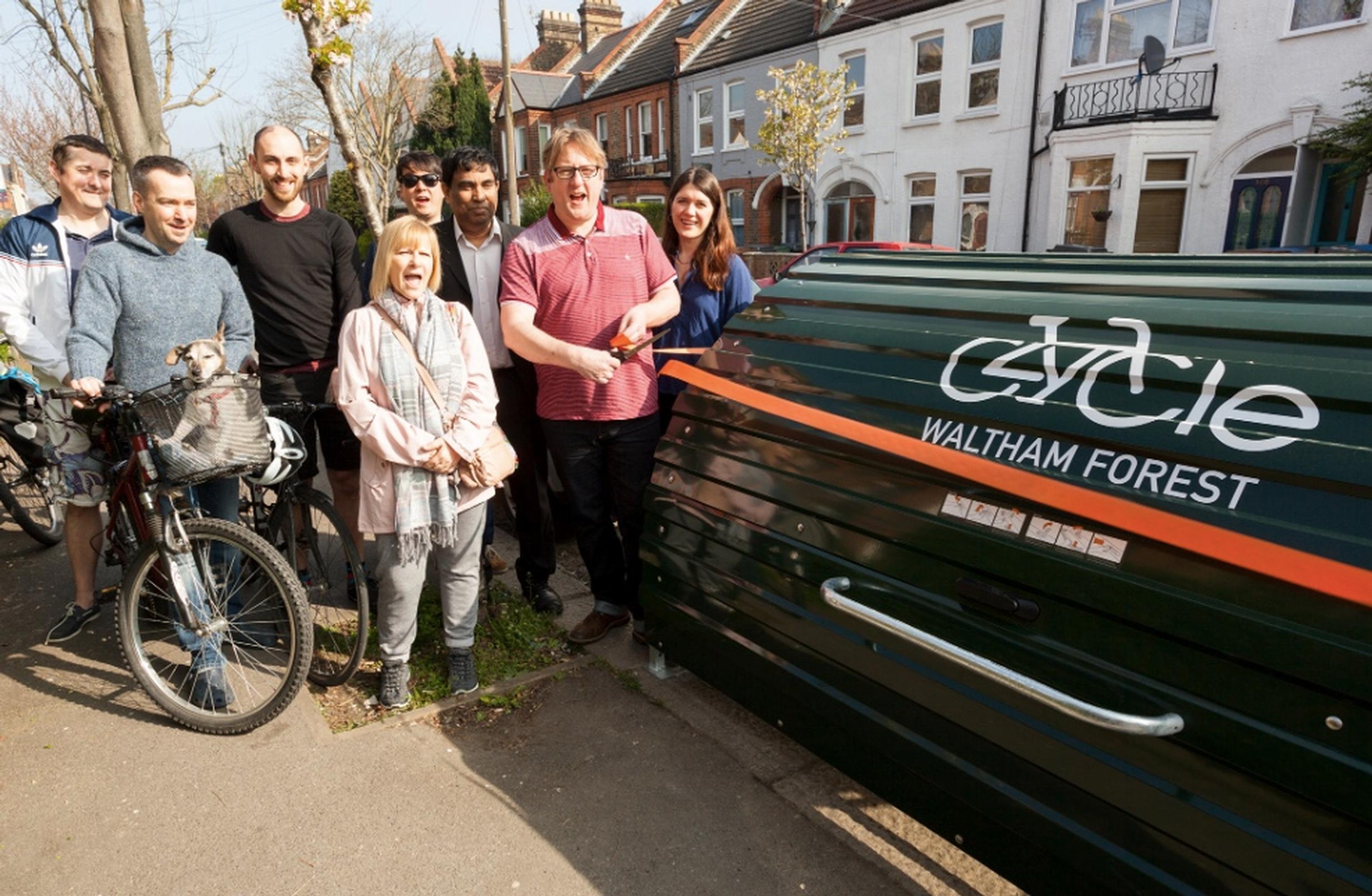 The 100th Bikehangar has been installed in the London borough of Waltham Forest, with another 30 to be added over the summer. The first units were installed in 2015 as part of the council's Mini Holland programme to make the borough more cyclist and pedestrian-friendly. Additional funding for the secure storage units has come from the Mayor of London's Borough Cycling Programme.
Each Bikehangar, which can store six cycles, is 2.5 metres in length, taking up half a car parking space. The Bikehangars are supplied by cycle parking designer and manufacturer Cyclehoop, which has installed more than 1,000 units across 26 London boroughs.
Waltham Forest council says it has been overwhelmed by the demand for the units. Residents pay an annual charge of £20 to reserve a space in the hangar and are supplied with a key. The council says it gives priority to streets where demand is highest.
Cllr Clyde Loakes, deputy leader and cabinet member for environment, says: "We've had an incredible response to our bike hangar scheme, and it's great that we've now hit 100 across the borough. We've had thousands of requests for additional locations since we introduced the scheme, and many of our hangars are already oversubscribed. This goes to show how many people are choosing to make their journeys by bike in the borough, rather than taking the car.
"We are not able to fulfil every request we have for a bike hangar due to huge levels of demand from residents, but we will continue to provide as many as we can across the borough."
Find out more about Waltham Forest's Mini Holland programme at Cycle City Active City