'Beat Box' challenge is driving down car use
13 January 2016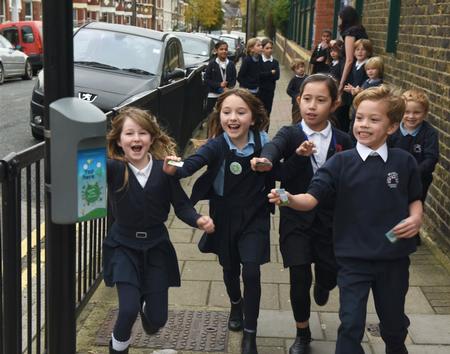 Beat the Street, the programme that gets residents to compete against each other to see who can walk, cycle or run the furthest, has released figures that show that significant numbers of participants are driving less.
The programme, run by the firm Intelligent Health, involves players tapping a special card on sensors called Beat Boxes placed about half a mile apart around their town. At least two beat boxes must be tapped in an hour for a player to score points for their team. As well as competing against each other, residents can also see how they compare with other towns.
Funding for the initiative comes from public health, council transport departments and NHS clinical commissioning groups. Intelligent Health says that feedback has been revealed dramatic changes in behaviour.
In Annan, Scotland, 39% of the local population took part in the programme, the firm reports. Of these, 56% said that Beat the Street helped them use the car less.
Beat the Street also led to more residents cycling once a week, up from 28% to 42%. And in Dalbeattie, Scotland, 54% said that Beat the Street had inspired them to use their cars less while 20% said it had got them cycling again.
Similar results have emerged elsewhere, with 49% in Popley, Basingstoke, saying they would use their cars less. In East London more than 22,000 took part in four boroughs – Waltham Forest, Newham, Hackney and Tower Hamlets – with 80% of participants saying that Beat the Street had helped them to be more active and walk more than usual. More than 30% said the programme had helped them travel by car less often while 26% saw saving money on travel as a major benefit.
The East London scheme was funded by the National Charity Partnership, collaboration between Diabetes UK, British Heart Foundation and Tesco.
In Reading, where the programme has been staged over the past two years, people have maintained their increased activity levels, said Intelligent Health.
Intelligent Health was founded by Reading GP Dr William Bird MBE who, based on his experiences with patients, realised the only way to change behaviour was to make it fun and innovative as well as to introduce a competitive element, bringing the community together.
Intelligent Health will be presenting latest results from Beat the Street programmes at Smarter Travel LIVE.