School Street champions vow to roll out more schemes
London councillors discuss policy and practice around managing traffic during school run at Landor LINKS School Streets conference
05 March 2023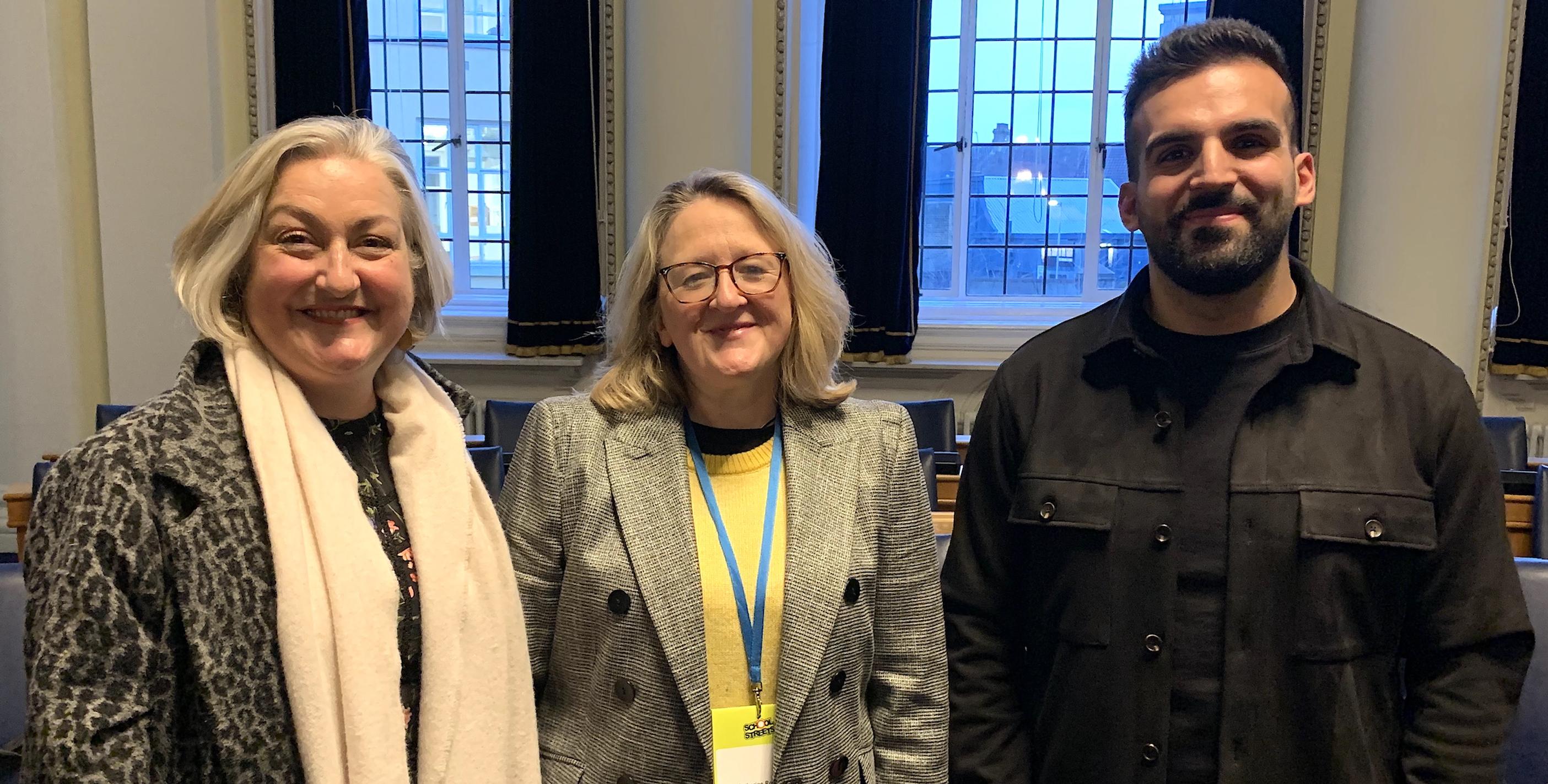 The implementation of School Streets can help win public support for wider neighbourhood traffic management measures, a panel of local authority cabinet members told a conference last week.
The event included a panel discussion with three School Street champions: Mete Coban, Hackney's Cabinet Member for Energy, Waste, Transport and Public Realm; Louse Krupski, Lewisham's Cabinet Member for Environment and Climate; and Catherine Rose, Cabinet Member for Leisure, Parks, Streets and Clean Air.
Hackney's Mete Coban announced at the event that the borough now has 50 School Streets, more than any local authority in the UK. He said that School Streets should be seen as one of a "package of interventions" that include Low Traffic Neighbourhoods, 20mph limits and bus travel.
Coban said that after he retained his seat in the local elections in May 2022, it might have been easier for him to avoid contentious schemes such as LTNs. "Yes, I could have just kicked the can down the road and kept things ticking over, but ultimately we are here to do the right thing for our communities."
Traffic management schemes are interconnected as they all improve road safety and air quality, are good for community cohesion and encourage people to walk and cycle, said Coban.
School Streets involve traffic controls during children's arrival and departure times - normally one hour in the morning and an hour in the afternoon. During the event, hosted by Lambeth Council and organised by Landor LINKS, the consensus appeared to be that the most effective way of managing School Street schemes was by deploying camera enforcement rather than closing the roads using temporary barriers.
No traffic management schemes should be viewed in isolation, said Lewisham's Louise Krupski. "We're putting in a sustainable streets programme at the moment, which is out to consultation, and we've tried to make it more about improving people's streets and electric charging points, and looking at all the junctions and sight lines, and making streets more safe for people."
But she admitted that the council is in the midst of a "massive battle" with some residents. Any traffic management measures would be very difficult without the "base line" of controlled parking zones, she pointed out. "We're trying to get the basics right, so that we can then build on top of that with further sustainable transport policy."
Play Streets, where a residential street is closed to through traffic once or twice a month, serve as good starting point for other schemes, said Krupski. "The point about Play Streets and School Streets is it creates a culture of demand. It makes further intervention easier over time because people can see examples of how these things work.
"Play Streets is a way of showing how School Streets will work in practice." She told delegates: "Encourage your councillors to get Play Streets up and running. And believe me, you can put in a Play Street pretty much anywhere, including on bus routes."
Southwark's Catherine Rose said it is important to use data to show the problems that existed before School Streets were introduced. "We need to highlight the health inequalities and the accident collision data," she said.
"Political will and strong leadership are really important - it enables what we know the majority of residents want to achieve, and School Streets is a really powerful in shifting the status quo. It is a child's fundamental right to arrive at school safely and we shouldn't countenance the idea that any inconvenience [to drivers] should prevent us from doing that."
Council officers should clearly set out the many benefits of School Streets and draw up bullet points that can be shared with councillors, said Rose. "It's really important to get the evidence out there and to celebrate the wins."