Waltham Forest's mini-Holland cycle route trial underway
03 October 2014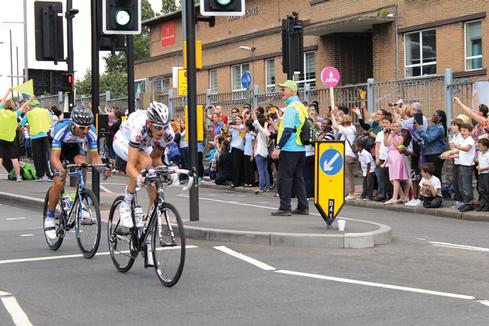 SEVERAL ROADS have been closed in the London borough of Waltham Forest as the first stage in an ambitious plan to create cyclist-friendly routes in the London borough. The council is improving its cycling infrastructure thanks to £27m of 'mini-Holland' funding from London mayor Boris Johnson. Kingston and Enfield councils have also been awarded 'mini-Holland' grants of around £30m each.
During the trial – which will run from 26 September until 13 October – eight roads will be closed to through traffic. The measures are designed to reduce rat-running and encourage cyclists of all abilities to use the quieter streets.
The trial will also involve free cycle training and maintenance and free accompanied cycle rides through the area.
A council spokesman told LTT: "The expected reduction in traffic within the area will benefit the entire community, not just cyclists. Air quality will be improved, noise levels will be reduced and we want local residents and businesses to be able to reclaim their streets."
The council has created an "enhanced town square" at the junction of Eden Road and Orford Road to encourage parents to let their children play in the streets.
Monitoring of traffic and speeds before, during and after the trial will demonstrate the impact on traffic levels, the council said.
"After the trial period is over, we will run a number of meetings and workshops to gather feedback on how the trial road closures operated, if there are any changes that should be made and whether the closures should be made permanent," the council's spokesman said.
He added: "We have spoken to businesses in the area and will continue to engage with them during the trial. We are continuing to meet and speak with residents and residents groups to discuss the trial scheme, what they like and dislike in their road/area and what would make them feel comfortable in cycling more."
As part of the proposals for a Cycle Super Highway along Lea Bridge Road, the council is set to introduce a largely segregated cycle route. Where this is not possible, for example where road widths do not allow it, the council will use 'armadillos' or other means of semi-segregation.
The two-mile Lea Bridge Road cycle route will run from Whipps Cross to the border with Hackney. The Whipps Cross roundabout is also to be re-designed to make it more cyclist friendly – options include a contraflow style system and a T-junction.
Clyde Loakes, Waltham Forest's deputy leader and cabinet member for environment, said: "One of the key ways the 'mini-Holland' project is aiming to improve cycling in the borough is by reducing the amount of rat-running in particular areas. Not only will the road closures make it safer for cyclists and pedestrians and improve air quality, but we also anticipate it increasing footfall in the area, giving the local economy a boost.
"Monitoring of the situation before, during and after the trial will also help alleviate any issues that may arise, but I am confident this will prove very useful and help greatly with the implementation of mini-Holland."
Discuss this at LTT's Designing-in Walking and Cycling event at the Kia Oval on the 9th November