Total Workplace Managemement returns to London
31 August 2010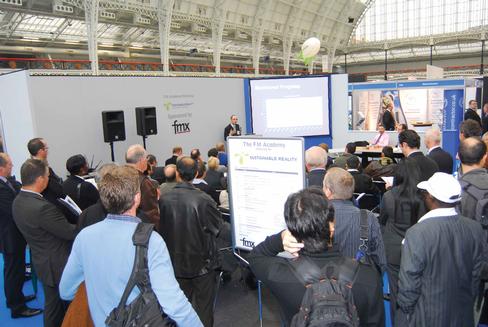 Total Workplace Management
6-7 October, Olympia, London
Total Workplace Management 2010 is an exhibition aimed at facilities managers, produced by UBM Live in association with BIFM, the British Institute of Facilities Management.
Adrian Newton, portfolio director for safety and building management at UBM Live, organisers of Total Workplace Management, says: "The remit for facilities managers is growing on a daily basis, so we will be expanding the visitor programme to incorporate all the disciplines required to carry out effective management of a working building."
The exhibition showcase new ideas from companies such as Bywaters (Leyton), Coca-Cola, Comet, FSI, Watco UK and Wincanton.
This year Total Workplace Management will launch an Innovation Showcase, sponsored by powerPerfector. "This feature area will sit at the heart of the event and give visitors the chance to see the latest and best innovations available in the industry," says Newton.
There will also be two dedicated seminar theatres on the exhibition floor. The FM Academy, sponsored by Royal Institute of Chartered Surveyors (RICS), will host more than 10 hours of free seminars to provide insight, practical information and direction to help put a business's sustainability roadmap into practice," says Newron.
The Health & Safety Seminar Theatre, supported by SHP, will give visitors the chance to keep up-to-date with the latest legislation and discover the newest advances in safety and FM.
The TWM show features: a Managing Safety & Health Area, which will host a variety of exhibitors providing health and safety products; the Green FM Trail, which will highlight those companies offering sustainable solutions; and a Recycling Centre to ensure the event remains sustainable.
TWM is co-located with Energy Solutions energy management show and M&E: The Building Services Event.
It also hosts the annual Innovation & Sustainability Awards, presented to those companies who demonstrate efficient and effective management of a working building.