QBCs benefit Dublin Bus, but Luas detracts
It's not rival operators that threaten Dublin Bus but passenger abstraction from Luas light rail. Bigger rail projects are yet to come but the company isn't fazed and are making the most of the benefits that the 11 Quality Bus Corridors in Dublin bring. Rhodri Clark went to Dublin and spoke to Dublin Bus' business development officer Paddy Doherty
24 October 2008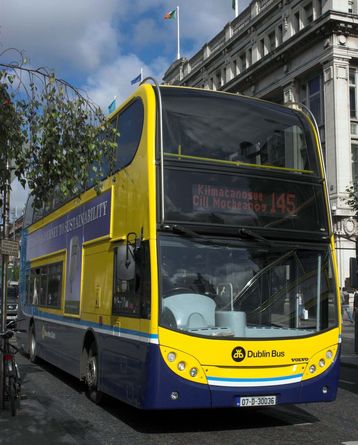 The last few years have been a period of running hard to stand still for Dublin Bus. Significant investment in no less than 11 Quality Bus Corridors has shifted the modal balance, but gains in passenger numbers have largely been wiped out by the completion of rail projects.
The company believes it lost 10 million annual passenger journeys to the Luas light-rail system, which opened in 2004. Heavy-rail improvements have had less of an impact, because they serve relatively distant...
+94% more
Subscribe today to read this article in full...