Tram-trains set for Cardiff Bay Metro branch line
15 November 2022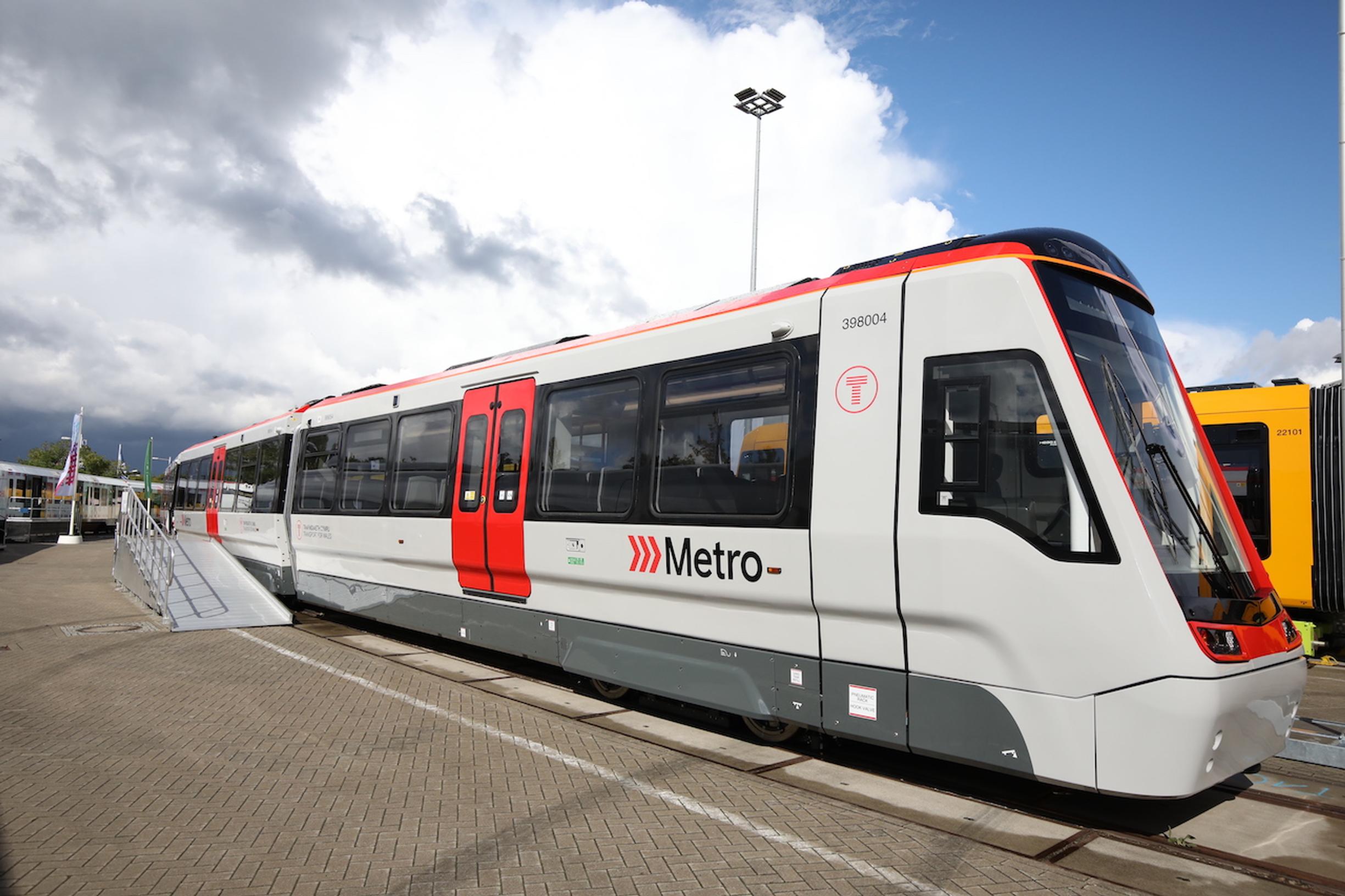 Work has begun on converting the Cardiff Bay branch line to light rail status. A new station will be built and the existing terminus significantly enlarged.
One of the Stadler tram-trains which will operate on the Core Valley Lines, including to Cardiff Bay, was displayed at the Innotrans exhibition in Berlin. The first of the 36 units arrived in Britain in May and has been undergoing tests in Leicestershire.
The Class 398 tram-trains will operate using electricity from 25kV overhead wires or from their on-board batteries. This enables Transport for Wales and its partner Amey to avoid the high cost of rebuilding bridges for 25kV electrical clearance. The tram-trains will automatically switch to battery as they approach each bridge, where the overhead wire will not be energised. Overhead wiring will not be needed at complex track layouts, notably at Cardiff Queen Street station, or at stations where electrical clearances would be a challenge.
The Core Valley Lines were transferred from Network Rail to the Welsh Government ahead of the modernisation programme, which had an estimated cost of £750m but is now expected to cost significantly more. The Core Valley Lines will continue to be available for freight trains, if required, except for the short branch from Queen Street to Cardiff Bay.
Next year the branch will be reclassified as "non-mainline". From spring 2024, it will be operated on tramway principles. The route will be double tracked, with a new intermediate Butetown station. The new second platform face at Cardiff Bay will be aligned for future extension of the track beside or in streets towards the waterfront.
Since March, TfW has been working on an outline business case for Phase 1 of Cardiff Crossrail, which would extend the Cardiff Bay branch to Alexandra Head, near the Cardiff Bay barrage. TfW is also exploring options for a line extension from Cardiff Bay to Newport Road, to the north east.
New at-grade foot crossings will be installed on the light rail Cardiff Bay branch, making the railway less of a barrier to east-west active travel than it is in its heavy rail guise.