Failing DRT schemes will have cost £100m, analysis reveals
11 May 2023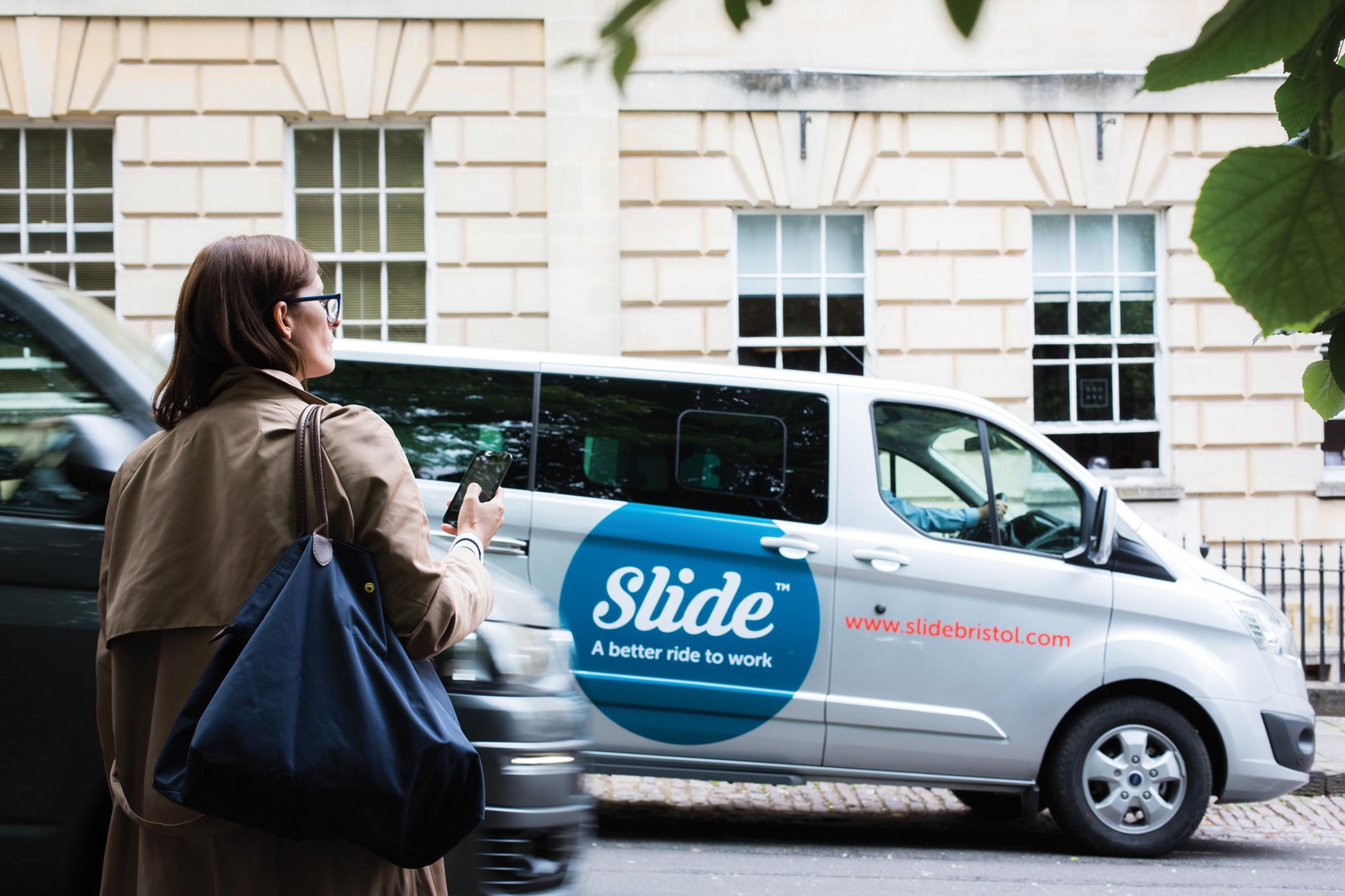 Around £100m in public and private sector funding has been allocated in the last seven years in implementing Demand Responsive Transport schemes of which many have already failed and have been withdrawn, and most others are on temporary Government innovation funding with little prospects of long-term survival, concludes an analysis in an article in this issue of LTT by respected bus industry innovator and commentator Roger French.
French criticises the lack of detailed financial analysis and assessment of why the DRT schemes are proving unsuccessful, and is highly sceptical about how well the latest major new publicly funded system, just introduced by the West of England Combined Authority, will perform, and whether DRT is ever likely to be a cost-effective alternative to conventional bus services.
In exploring the background to the WESTLink project, and how things may work out for passengers, and the transport authorities, French has documented more than 50 similar projects introduced in the UK over the past few years. Many have not survived for more than a year or so, "despite, or perhaps the result of a dependency on public funding rather than passenger fares", he observes.
The experiments seem to have eaten up tens of millions of public money, but contributed little in trying to find a business model for sustainable DRT, says French, who now runs the Bus and Train User website.
His assessment for LTT indicates that around £20m public funding has been spent on the DRT trials under the DfT's Rural Mobility Fund, nother £20m on supporting other individual projects, and a further allocation of £37m of Bus Service Innovation Project (BSIP) funds for DRT schemes.
In addition, the private sector had spent several million in trying out such operations as the 'Click' commercially trialled schemes by Arriva in Liverpool and Medway, and by GoAhead in Oxford, by RATP in Bristol, and other operators. With uses of Section 106 and sustainable travel plan monies linked to DRT- type services at new workplace and housing developments, and projects in Wales, in total it seems that approaching £100m has been allocated to on trialling DRT in the last seven or so years, with little enduring success or replicable achievement, French concludes.
Most worrying, he adds, there has been no proper analysis of what actually happened financially with these schemes, and any sense of value for money calculation. Available evidence, does however, point to very low levels of use and per passenger subsidy at around £4 a trip.
Though a National Audit Office report from 2020 about improving local bus services in England outside London referred to the potential of DRT, it did not establish any cost parameters.
Nor did a DfT local authority toolkit on DRT published a year ago.
In the most recent official examination of the Government's expenditure on such innovations, by the House of Commons Transport Select Committee in its report in March on Implementation of the National Bus Strategy, the MPs did comment that DRT came up in frequent themes in the evidence they received about the content of BSIPs.
The committee's report confirmed that fifteen local transport authorities were allocated funding for DRT schemes totalling over £37m as part of the BSIP process. A further seventeen pilot schemes had also been funded by £20m from the Rural Mobility Fund. "We heard mixed views on the effectiveness of DRT. Proponents argued that it can improve mobility in low-density areas and at low-demand times of day," the MPs said. But they also had heard it described as an "abdication of the government's responsibility to genuinely meet the needs of rural towns and villages" and by a bus operator warning "ironically, the more demand there is for it, the less responsive it becomes".
Baroness Vere, then the Government Minister responsible for buses, had told the Select Committee that once the Rural Mobility Fund pilot schemes had ended — they range from two to five years in length — the Government would look at what outcomes they achieved.
She expected this to examine "Did they work? How much subsidy did they need, if any? What sort of people did they pick up, and where did they take them?". In February new Buses Minister, Richard Holden, told the Commons that the Government planned to publish interim findings "in the first half of 2023".
for his website 'Bus and Train User' French been sampling DRT schemes from the passenger perspective ever since the latest wave of projects began with Slide, introduced in Bristol in 2016 by RATP with Padam Mobility, but which ceased in November 2018.
"I've yet to find a scheme that works in the interests of passengers and provides a better service than a fixed timetable bus route, but this hasn't stopped local authorities, encouraged by tech companies and since 2020, the DfT, making funds available, to introduce further schemes, despite all the original app based operations ceasing as complete failures."
French believes that a much better approach is for the provision of conventional bus services with fixed timetables, but flexibility on routing to respond to passenger requests. He refers to such a service in Wiltshire, launched in 1999 as Wigglybus and now using the 'Connect 2 Wiltshire' brand. This provided "a very successful rural bus route which combines a fixed timetable with flexible on demand route variations between Pewsey and Devizes", says French. Another long standing rural bus route which offers a flexible routing
on each journey depending who has requested it by telephoning in advance is route 99 operated by Compass Bus between Chichester and Petworth in West Sussex.
A similarly successful fixed/ flexible arrangement has run inLincolnshire for many years using the Call Connect brand.
All these routes used the telephone for booking "with no expensive technology or app required. Perhaps that's why they're so successful", says French.
Roger French's feature on the latest WESTLink DRT is here.
https://lttmagazine.co.uk/868/ltt868-27.php
Read also the Editorial in the latest LTT: