Tree removals necessary as part of regeneration plan, says Plymouth council
22 March 2023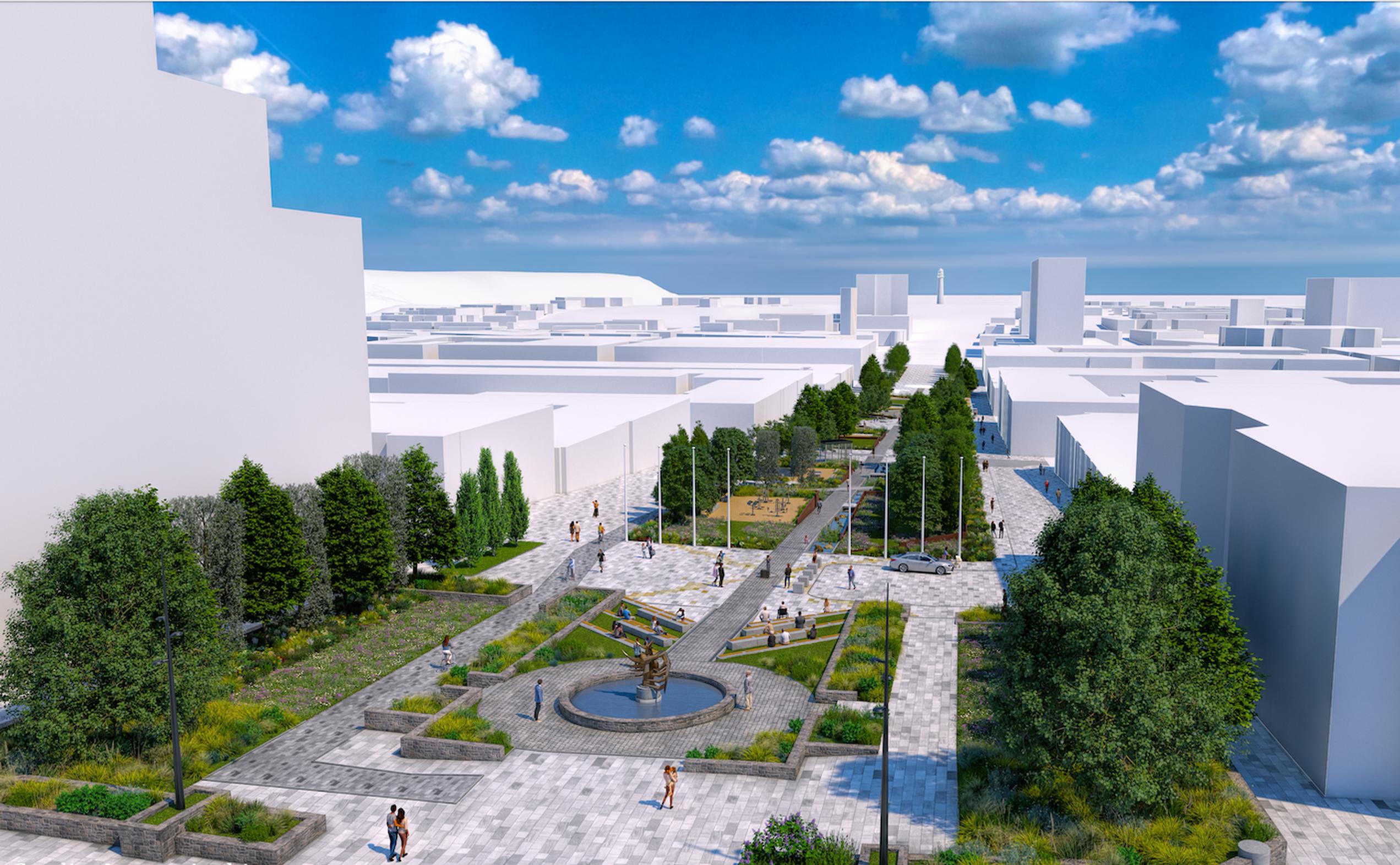 Plymouth City Council cut down 110 trees in the city centre overnight last week despite wide objections from members of the public before an injunction forced them to stop. A local campaign group is now seeking a judicial review and has set up a crowdfunding page.
The felling is part of a £12.7m regeneration plan for the city centre, which will involve the planting of 169 new trees, the council said.
Plymouth City Council said all but 16 of the trees due to be felled had been taken down and it would be pressing ahead with its plan to complete the felling.
This work involved a plan to remove 129 trees, keep 24 existing trees and leave a further three trees which had been earmarked for removal but had been identified as having birds nesting in them.
"The plan had been to remove all the felled trees and shave off and make safe any stumps along the main pedestrian routes once all the trees had come down before the start of the working day," said the council. "Unfortunately, the injunction meant we had to stop work. We await applications from the claimant as directed by the court."
Johnny Mercer, Conservative MP for Plymouth Moor View, told BBC Radio Four's Today programme that the plan to remove the trees dates back to 2018 and has support from the Environment Agency, South West Water and Historic England.
He argued that the "nuance" behind the scheme had disappeared, to be replaced by an "incredibly emotional situation where we have seen threats to councillors".
The leader of Plymouth City Council Richard Bingley announced has since announced he is stepping down from his post. He was due to face a vote of no confidence on Monday over the felling of the trees in the city centre.
"There is a development going on, you can have a different point of view and campaign on that, but once that process has gone through I think people have to behave with more courtesy towards each other."
The Armada Way regeneration plans seek to make the area "greener safer and more attractive," said Mercer. "It is not being developed to make money for local authorities."