Leicester railway station £17.6m revamp plan
The ambitious plan intends to restore the building as well as improving facilities and creating a "more accessible and attractive gateway" into Leicester
15 March 2023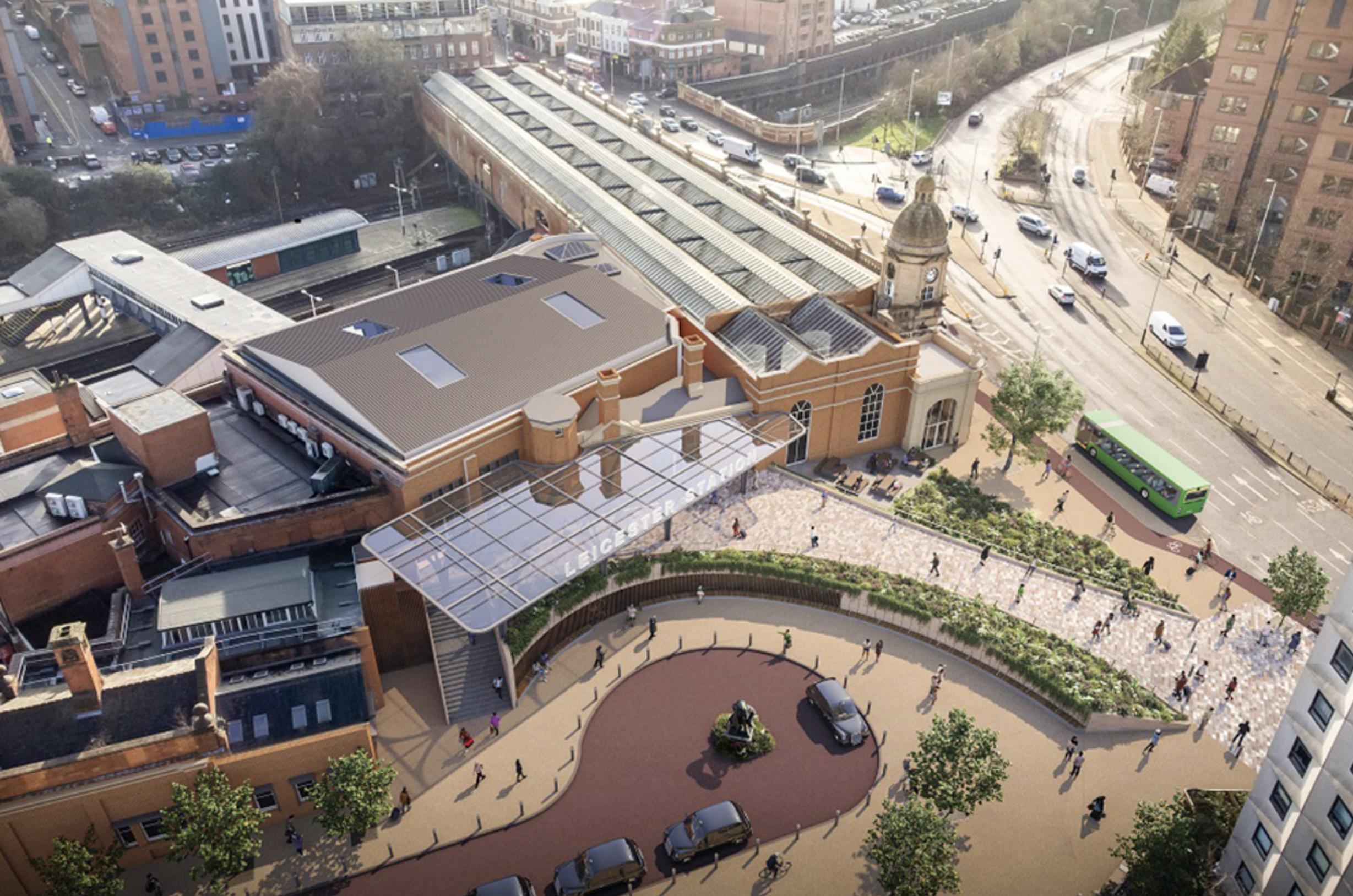 Leicester City Council is working in partnership with Network Rail and East Midlands Railway to deliver the 'Leicester Station Gateway' project with the support of key rail industry stakeholders including Cross Country Trains, Midlands Connect and the Department for Transport.
---
David Beale, Development Manager, Leicester City Council will be speaking about this project at Transforming Cities 2021, Leicester, 22 March: limited free places available for public sector
---
Leicester City Council secured £17.6m funding from the government's Levelling Up Fund to redevelop and transform the rail station into a new city gateway and will completely transform the inside and outside of the station - including demolishing the buildings next door to make way for pedestrianised area and drop-off point.
It is anticipated that the project will contribute to the overall economic performance of the city and act as a catalyst for the future regeneration of the area. The ambition is for Leicester Station Gateway to be completed and open by Summer 2025, subject to necessary consents and approvals.
Leicester City Council is undertaking a public engagement on its plans for Leicester Station Gateway until 10 April 2023.
The new plans
Station Street will be closed to traffic and replaced with an attractive new pedestrianised open space, with trees and landscaping, that will link directly to the Granby Street super crossing and into the city centre.
Taxis will be relocated from inside the existing covered main entrance hall – or porte-cochere – to a new purpose-built looped taxi rank area off Fox Street, immediately adjacent to the new entrance. This will free up the glass-roofed porte-cochere to be revamped as an attractive new plaza for cafes, bars or retail.