ScotRail struggles to find right locations for cycle-carrying trains
11 January 2023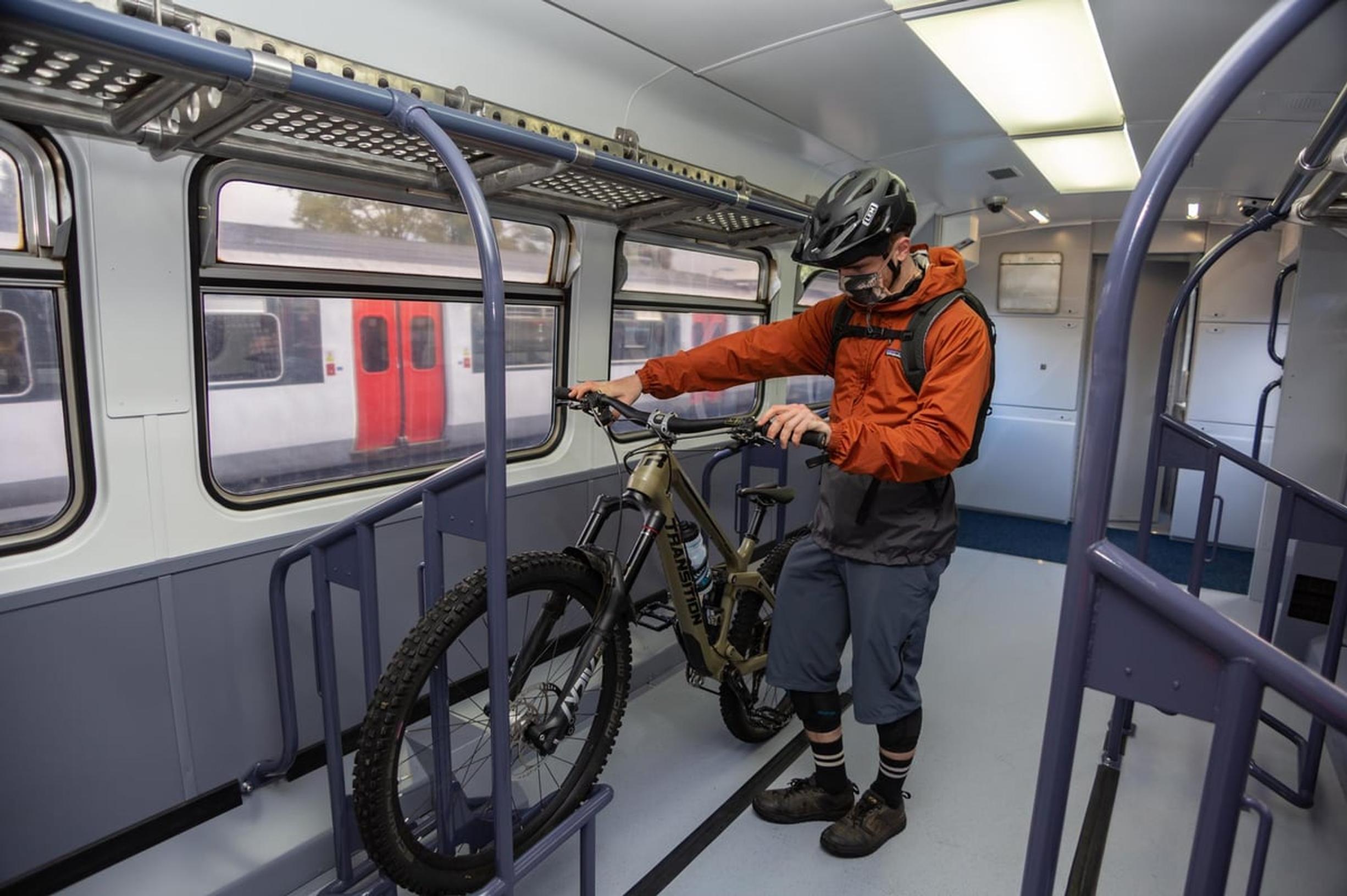 ScotRail is struggling to find ways to make full use of the five Class 153 units which have been converted to carry 20 bicycles each. Deployment anywhere outside the West Highland line as at present, now seems to be highly unlikely for a variety of reasons, and even on the West Highland the options are severely limited by the current infrastructure.
The 'Highland Explorer' units were launched in 2021 between Glasgow Queen Street and Oban, where they have proved popular with cyclists. The current deployment on two daily return services uses only two of the units, with a third on standby each day. ScotRail has previously explored using some of the spare units on other lines, or even leasing them to other train operators.
Making further use of the units on the West Highland line (WHL) was the most practical option. The second best performer in ScotRail's analysis was the Far
North line (FNL) from Inverness to Wick and Thurso. ScotRail recently re-examined using a Class 153 on the FNL, but again found that there were major constraints, including the practical difficulties of periodically moving Inverness- based Class 153 units to and from Glasgow for maintenance.
Using the Freedom of Information Act, LTT obtained a copy of a paper presented to ScotRail's board on the Highland Explorer options. It acknowledges "low utilisation of the fleet" while the units operate only two daily return journeys.
As not using the vehicles fully was unacceptable, the paper takes a renewed look at the two strongest options previously presented, with a view for further deployment within summer 2023."
The board paper notes that "the socio-economic benefits of active travel and tourism are key drivers of the Class 153."