'No child will leave Year 6 unable to ride a bike,' pledges Derby council
15 December 2022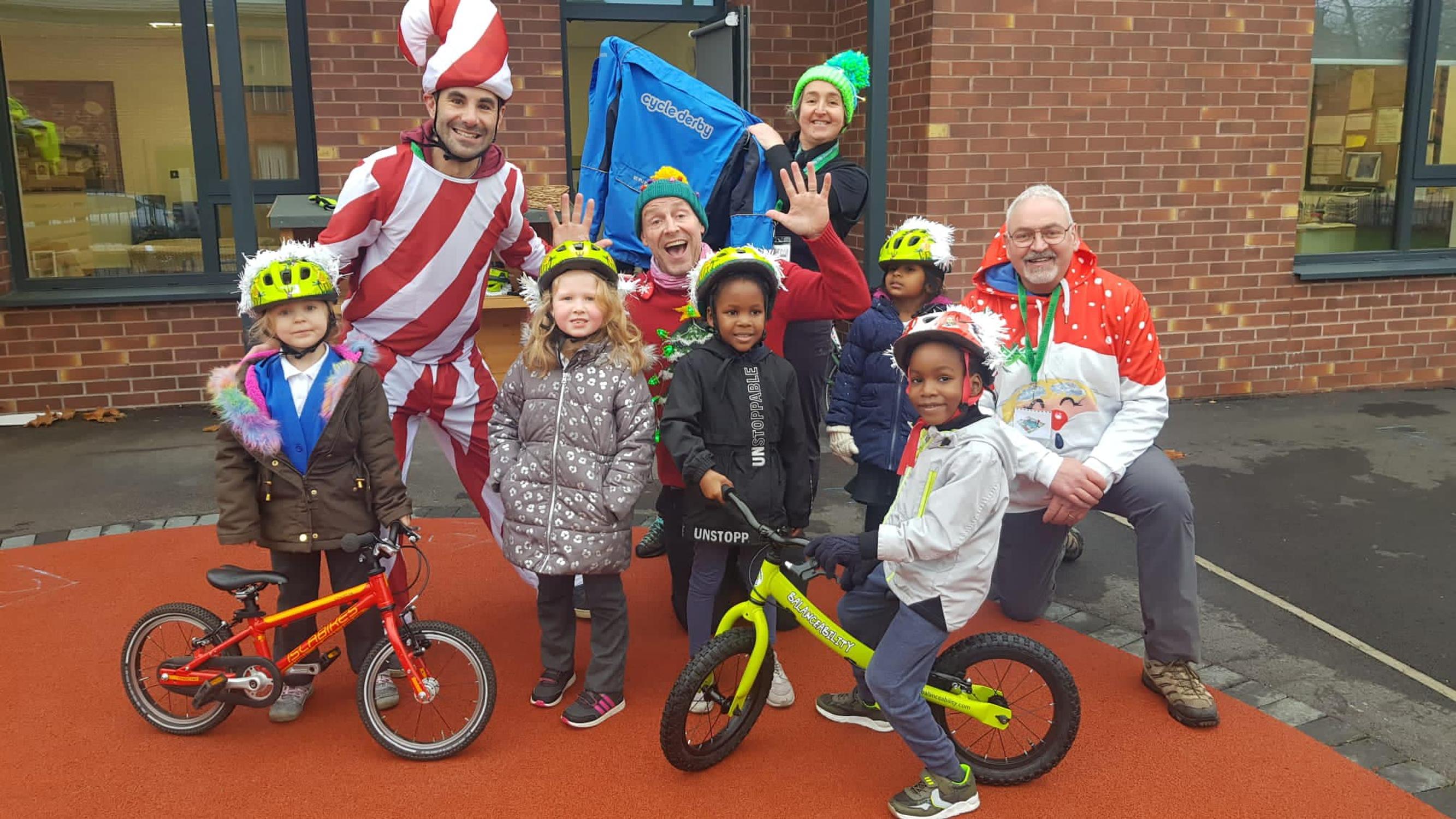 Derby City Council has set itself the target of training all children to ride a bike at the 65 primary schools in its catchment area. The council's Cycle Derby team has pledged that, with the support of teaching staff, no child will leave Year 6 unable to ride a bike.
Cycle Derby's efforts were noted after an Ofsted inspection at St Joseph's Catholic Primary school. Ofsted inspectors visited the school while a cycle training session was taking place.
Cycle Derby's Mark Smith told LTT: "In the past, some schools who had experienced the same, had asked the Cycle Derby team to revisit when things were a little calmer. Staff at St Jo's had a different approach and lauded the cycling offer and its impact on their children's education."
In Ofsted's 'Good' report for the school last week, inspectors noted that "all the pupils learn to ride and are rightly proud of their achievements".
Smith said: "Despite funding ending in 2011, Cycle Derby went from strength to strength and created a pathway that provides fully inclusive cycling interventions at every stage of a child's education and on through to adulthood. This pathway provides the confidence, skill and passion for becoming more physically and mentally active, healthier, travelling sustainably and most importantly, having fun on a bike."
Alongside the council's efforts to provide cyclist friendly infrastructure, "Cycle Derby offer quality, fun interventions that form part of a long term plan that will, in the future, reduce local NHS costs, improve air quality, save money, increase social awareness and provide enjoyment", said Smith.